Getting a VISA for your travel plans into the most beautiful locations across the world seems to feel a little overwhelming at times, adding an overall extra cost and planning element to your next travel venture.
But, what if that element was not there to worry about? What if, you plan to visit countries which are visa-free for all Indians? Well, that would be a treat, ain't it?
As per many records, it is said that there are 58, 59 or even 60 countries across the world that provide a Visa-Free entry to Indians. But that is far from true! The actual number I found in my research excludes the countries providing a free visa (with no extra cost), visa on arrival or an eVisa. Number of countries that we get after that, comes down to 24.
So, here, we present to you all the 24 Visa-Free Countries for Indian passport holders across the globe: from island nations to mountain tops and everything in between.
---
24 Visa-Free Countries for Indian
Barbados
Gorgeous beaches, exotic marine life and a breathtaking coastal scenery makes Barbados one of the most incredible island countries to exist not merely in the Caribbean, but also across the world.
Famed for the dramatic Harrison's Cave and having absolutely incredible attractions, historical sites and fascinating festivals, making it one of the most interesting visa-free countries for Indians.
---
Bhutan
Known for being one of the most happiest countries in the world and the only carbon-free country to ever exist, Bhutan stands tall with reducing its carbon footprints and maintaining sustainability to conserve everything that it has.
The land of the thunder dragon is one of the best visa-free countries for Indians with its stunning landscapes, rich culture and unique approach to governance.
---
British Virgin Islands
The British Virgin Islands is one among the greatest sailing destinations in the world and that makes it a very popular choice for people interested in exploring the sea, have an island-hopping adventure and explore the most outstanding underwater vistas.
Also, what makes BVI even more accessible for Indian travelers is it being another among the best visa-free countries for Indian passport holders.
---
Cook Islands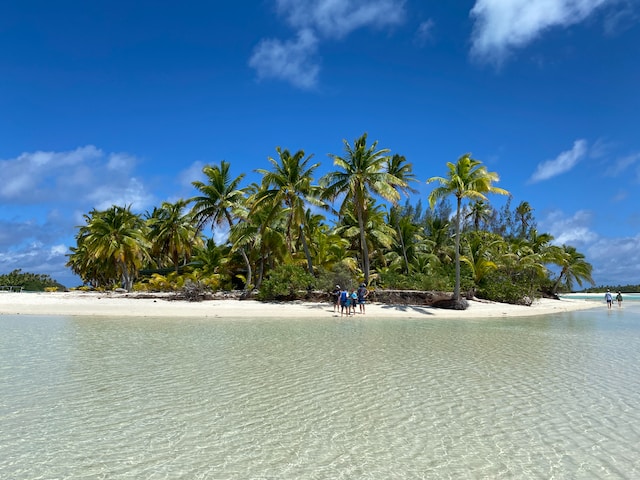 Another island nation among all visa-free countries for Indian passport holders, the Cook islands comprises of 15 picturesque and incredible islands all known for their turquoise waters, fascinating coral reefs and a vibrant Polynesian culture.
Popular for their welcoming hospitality, the Cook Islands offer some of the best beaches, traditional dance performances and a laid-back, relaxing ambiance to enjoy paradise with friends or family.
Dominica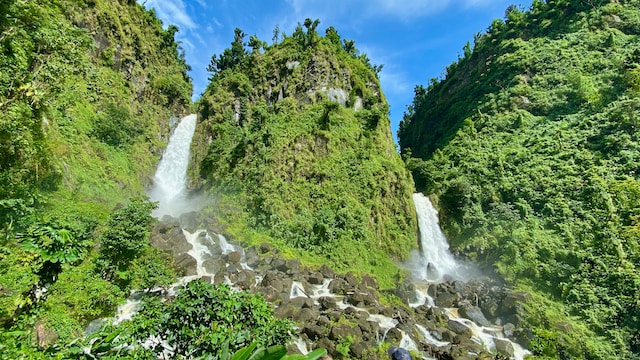 Another on our list of visa-free countries for Indians is this Caribbean island knows as Nature Isle. Dominica boasts of lush rainforests, volcanic landscapes and pristine waters. It also has a unique biodiversity with rare parrots and interesting plants that attract eco-tourists.
Festivals like Carnival celebrate music, dance and provide a brilliant ambiance for people from across the world to come and enjoy.
---
El Salvador
This nation in Central America boasts of diverse landscapes from the Pacific beaches to Volcanic mountains.
El Salvador blends perfectly the vibrant traditions, rich cultural heritage and the ruins of Mayan with the modern lifestyle and infrastructure. That is what makes it an attractive destination when choosing among the best visa-free countries for Indians to travel next.
---
Fiji
Fiji comprises of almost 300 islands in the South Pacific Ocean and each of those islands are known for their turquoise waters, coral reefs and lush green landscapes.
It has a rich culture which merges Polynesian and Melanesian influences, showcasing vibrant traditions, music and a warm hospitality. Fiji is a very popular tropical destination amongst the 24 visa-free countries for Indian passport holders.
---
Granada
Nestled in Spain's Andalusia, Granada is defined with a tapestry of history, culture and scenic beauty. Also, it is enchanted with the Alhambra's Moorish grandeur and the labyrinthine streets of the Albaicín.
If you plan to visit one of the very vibrant visa-free countries for Indian travelers, Granada could be the perfect Spanish getaway for you with its vibrant squares and the Sierra Nevada's snowy peaks.
---
Haiti
Another Caribbean nation on the list of visa-free countries for Indians is Haiti, a place of vibrant culture, rich historic values and outstanding backdrops.
Haiti's modern culture is something of a blend among the African, French and other indigenous influences, which make it one of the most unique destinations for cultural experiences in the forms of local arts, music and creativity.
---
Jamaica
The Caribbean seems to have the most visa-free countries for Indian travelers looking for coastal vibes and stunning landscape adventures.
Jamaica is an island jewel having a vibrant culture, reggae rhythms and famous for the legendary legacy of Bob Marley.
It offers a spicy yet scrumptious cuisine, lush greens and white sandy beaches.
---
Macau
A former Portuguese colony, Macau is one among the more famous destinations when it comes to exploring all the visa-free countries for Indian passport holders.
It is a vibrant East-meets-West hub of sorts which is incredibly popular for its lively casinos, rich heritage and a fusion of the best cuisine from both the worlds.
---
Micronesia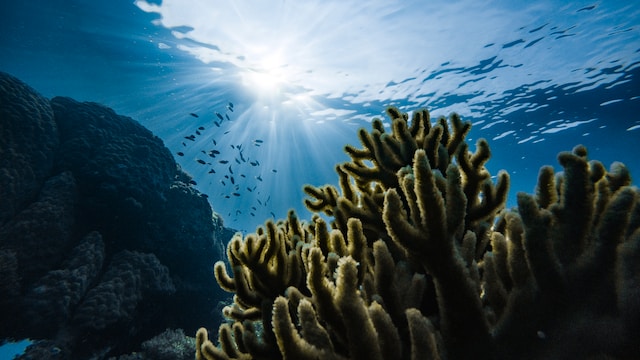 Micronesia comprises of a thousand little islands, each known for their diverse cultures, stunning marine life and rich stories.
What makes Micronesia one of the very popular visa-free countries for Indians is its unique tapestry of traditions, beautiful landscapes and a deeper connection to the ocean which attracts adventurers and explorers as well as curious enthusiasts.
---
Montserrat
Montserrat is a British Overseas Territory in the Caribbean which is known for its lush greenery, volcanic peaks and the iconic Soufrière Hills.
Rich in cultural diversity, popular for its St. Patrick's Festival and providing a perfect combination of the best things in the Caribbean and Irish lands, Montserrat can be a great choice if you are looking for visa-free countries for Indian visitors.
---
Nepal
The most easily accessible destination among all the visa-free countries for Indian travelers is none other than Nepal: a place nestled in the Himalayas, boasting awestruck landscapes from lush plains to towering peaks.
Known for Mount Everest, it captivates people with ancient temples, warm hospitality and a deep spiritual essence that many visitors have felt at least once while exploring many religious sights or large mountains in Nepal.
---
Niue
Many might not have heard about this Pacific island nation, but it is one among the very best hidden gems in the list of visa-free countries for Indians.
With absolutely brilliant coral reefs and limestone cliffs, smaller population and the traditional Polynesian culture, Niue has a unique blend of nature and heritage and offers an unforgettable experience for its visitors.
---
Senegal
Now we have this West African gem which could be your next visit to one of the visa-free countries for Indians: Senegal.
It has everything one wants from a vacation: from vibrant culture, diverse landscapes, a rich history to dig in, bustling markets, serene villages and the golden beaches.
---
Seychelles
One of my own personal favorite honeymoon destinations in the world, which also happens to be among the visa-free countries for Indian couples: the Seychelles.
This Indian Ocean archipelago boasts of paradise-like islands with powdery beaches, diverse marine life and fantastic nature reserves. The Vallée de Mai is home to rare coco de mer palms and draws visitors to this country, along with the Creole culture, hospitable locals and a tranquil ambiance.
---
Sri Lanka
Recently, Sri Lanka took this step of being one among the visa-free countries for Indian travelers to promote tourism
Being one of the most important foreign locations for Indians and our ancient heritage, Sri Lanka boasts stunning landscapes and a vibrant biodiversity with its pristine beaches, ancient ruins and the flavorful cuisine.
---
St Kitts and Nevis
A tropical paradise composed of two islands: St. Kitts and Nevis is known for its stunning beach locations, lush rainforests and the historic sites like Brimstone Hill Fortress.
Being a place still hidden from the modern travel infrastructures, St Kitts and Nevis are an incredible find for your next visit to one of the best visa-free countries for Indian visitors.
---
St Vincent and the Grenadines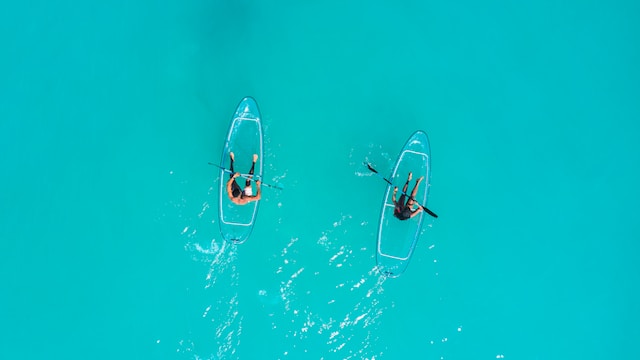 Just like the previous tropical paradise connecting multiple islands in the Caribbean, St. Vincent & the Grenadines are known for their stunning beaches, lush landscapes and incredible coral reefs.
What makes the main island of St. Vincent and a chain of smaller islands (or the Grenadines) pretty accessible for us is due to it being among the visa-free countries for Indian visitors.
---
Thailand
Just like Sri Lanka, Thailand has also waivered visa entry for Indians and become one of the most sought out destinations or visa-free countries for Indians.
The Land of Smiles boasts rich cultural heritage, amazing stories, beautiful temples, vibrant nightlife and street markets and plenty of picturesque beaches, along with a marvelous cuisine scene.
---
Trinidad and Tobago
Another twin-island country in the Caribbean, Trinidad & Tobago offers a rich cultural blend of African, Indian as well as a European heritage.
It is known for its Carnival, steelpan music and lush landscapes along with the most incredible water sports opportunities, beaches and a dynamic, colorful society. You can visit this twin-island easily as it is one of best Caribbean visa-free countries for Indian.
---
Tunisia
Another incredible African gem among the visa-free countries for Indians, Tunisia boasts diverse landscapes from the golden dunes of Sahara Desert to the azure of Mediterranean coast.
The ancient ruins of Tunisia like Carthage blend with vibrant souks and a fusion of Arab, Berber and European cultures, creating a tapestry of traditions, music and delectable cuisine.
---
Vanuatu
Just like most of the archipelagos in this list of all visa-free countries for Indian travelers, Vanuatu also boasts of stunning natural beaty with vibrant coral reefs and volcanoes, a diverse cultural blend and warm welcomes.
Vanuatu's uniqueness stems from its untouched natural landscapes. This place hosts an array of brilliant, older than centuries landscapes, a traditional Melanesia culture comprising of various practices and languages. That is what sets it apart.
---
Conclusion
In conclusion, the privilege of visa-free travel to various countries for Indian passport holders offers an incredible opportunity to explore diverse cultures, landscapes and experiences from different corners of the world.
This list of nations signifies a welcoming approach, promoting tourism and fostering to global connections.
One thing to note when you plan for visiting one of these destinations is that visa regulations keep getting updated with time, so it is crucial to stay updated with latest trends and news regarding your preferred destination before booking your flights.
Share the blog with your fellow travel lovers looking for the best visa-free countries for Indian travelers. If you liked this, comment down below your thoughts.
That's all folks!