European Countries Open to Vaccinated Travelers from India

:

It was the time when I was in fourth grade, as far as I remember. It was the first day of school since the holidays. New teachers were introduced to our dumb brains. One of them was gonna teach us geography. She asked us all to introduce ourselves one by one while also telling our dream destination to her. It was a class of about 60 people and the majority of answers were from Europe – Paris, London, Rome, Giza, Turkey and Zurich.

It leads me to believe that Europe might just be the "dream continent" for almost all kinds of travel lovers. Europe has everything you want from travel – adventure, peace, memorable experiences, stories, lovely people and oh-so mouth-watering food and wine delicacies!! I mean what's not to love about it, right!!

It has been my dream to visit the various countries around the beautiful continent and collect stories and write them down for the world to see and experience.

As the Covid has started to dull down once again, many European countries are welcoming vaccinated travelers from India to come and enjoy the streets and hills and everything beautiful that these places have to offer.
Here is the list of 11 Amazing European Countries Open to Vaccinated Travelers from India :
Switzerland
Iceland
Austria
Bulgaria
Netherlands
Ireland
Greece
Germany
Hungary
Spain
Sweden
1. Switzerland – The Land of Cheese, Chocolate, Mighty Alps and Bollywood Music Video Shoots!
If you are, like me, a fan of Bollywood Movies in India, you might recognize Switzerland at the background of some classic romantic songs and scenes for as long as five decades in the Hindi Cinema. Yash Raj Films had played a major role in cementing the beautiful European Country into the hearts and minds of most of the Indians. I mean come on, we have all hooted along as Raj & Simran roamed around the country in the process of unknowingly finding Love in Dilwale Dulhaniya Le Jayenge, right?! The concept actually started in 1964 with a movie called Sangam.
Other than being among the top European countries open to vaccinated travelers right now, Switzerland has so much to offer including mouth-watering types of cheese, delicious dark chocolates to carry home to kids, some refreshing wine for yourself and other than that just the beautiful and artistic looking locations spread out over the country.
What is Switzerland Famous For?
Switzerland is renowned for its entrancing high landscape, flavorful smooth chocolates, a variety of quality cheese, and extravagant branded watches. A perfect blend of a wide range of societies, Switzerland is likewise known for its charming urban communities and beautiful train rides that grandstand the best of the country's normal vistas.
Best things to do in Switzerland?
Switzerland has plenty to offer as I said earlier. Few of the most amazing activities you can indulge in on a tour around the country would be –
A tour to the infamous breathtakingly beautiful Mount Titlis
Train ride across the beautiful landscape of Switzerland
Day Trips to nearby areas
Visiting Wineries, Chocolate Tastings, Food Tours
---
2. Iceland – The Land of Fire and Ice
The Land of Fire and Ice, what comes to you in the mind when you hear these two contrasting words together? Wanna know what comes in mine? GAME OF THRONES!!
I mean we've watched and loved the entire series so much from the characters, the dialogues, the storyline to the locations as well. And most of you might even know that Iceland is where you can actually visit and experience the exact locations where the story unfolded.
Most famously known to be a country with extreme geological contrasts, Iceland makes its way into the list of countries allowing vaccinated travelers from India. You can find the highest of glaciers in Iceland as well as the most active volcanoes – thus, it's also referred as the Land of Fire and Ice!
Iceland is a place of dreamlike excellence. The inconceivable landscape of the island is astonishing. The greater part of the nation is an uninhabited moonscape of craters, radiant green mosses, transcending glacial masses, volcanoes, brilliant hot springs, and fields of lava rocks.
What is Iceland Famous For?
The mystical landscape is what drives thousands of people in the European country every year from around the world. Other interesting things about the Land are the folklores and the legends associated with Norse Mythology which are of great belief in the area.
Best things to do in Iceland?
Take a City Walk tour of Reykjavik
Indulge in a memorable tour to experience Aurora Borealis in Iceland's sky
Visit the infamous Blue Lagoon
Take a tour on the Golden Circle
Visit the Game of Thrones filming locations to experience the world of it's own which we've all loved
---
3. Austria – The Land of Music
Ever since 60s the Austropop or the outstanding Pop Music of Austria has been infamous and given the world various legendary Pop musicians for centuries now. Vienna in particular is the Land of Music as so many legends composed, wrote and created magic in the form of a melody from different parts of the same city.
Beyond the obvious – Opera and Orchestra, Austrian music plagues varying backgrounds, any place individuals like to assemble, showcase their moves and just celebrate.
What is Austria Famous For?
Other than being the birthplace of Classical and Popping Music, Austria is defined as a beautiful landscape with plenty of incredible architectural gems which include castles, buildings and palaces all over the country.
Festung Hohensalzburg, Burg Hohenwerfen and Castle Liechtenstein are some of the most extraordinary castles of Austria.
Best things to do in Austria?
Indulge in the Original Sound of Music Tour in Salzburg
Visit the incredible palaces and castles
Paragliding in Stubai Valley
---
4. Bulgaria – The Land of Roses
Bulgaria is said to be the Oldest European Countries and it is now one on the list of beautiful countries open to vaccinated travelers. Bulgaria is famous for the massive natural diversity it offers from a variety of mountains, rivers, lakes, black sea coast and plains.
Boasting a range of beautiful sublime black sea beaches, great hiking opportunities and sport activities along with a marvelous landscape, Bulgaria offers plenty of adventurous things to do for the adrenaline rush looking travelers coming here. You can indulge in various activities like mountain climbing, bird watching, diving, hiking, etc.
What is Bulgaria Famous For?
It is said to be famous for its beaches, ski resorts and something known as a Rose Oil. So basically Bulgaria is known as the largest producer of the Valentine Flower – Rose. It is a worldwide leader in producing roses and rose oil and distributing it throughout the world. Rose Oil is basically used vividly in the perfume industry.
Best things to do in Bulgaria?
Visit the incredible Black Sea Beaches
Visit the World Heritage Site of Rila Monastery
Go Scuba Diving at the magnificent Black Sea Beaches
Visit the infamous Rose Valley in Bulgaria
---
5. Netherlands – The Land of Tulips and Windmills
A land full of world-renowned museums, countless historical monuments and a wide variety of enchanting canals along with a colorful vibrant night life – that is what perfectly defines the Netherlands.
Said to be one of the most visited cities in the world, Amsterdam is the capital of the country and is immensely popular for so many different things.
What is the Netherlands Famous For?
The charming wallpapers you put out on your phones or share on the Instagram of those colorful small pointy houses nearby the beautiful lake – remember those? Yeah, that's Netherlands for you – a land full of charming Dutch towns and villages. Other than this the small country has plenty of beautiful and enchanting landscapes with vivid canals, museums and monuments.
Best things to do in the Netherlands?
Explore the canals of Amsterdam
Party it out and indulge in the vibrant nightlife of the country
Visit the Zaanse Scans to explore a world before time in the country and also look at those beautiful windmills.
Visit the Garden of Europe or Keukenhof
Visit various Dutch National Museums to glimpse out the way of living of the people
---
6. Ireland – The Land of Saints and Scholars
Researchers escaped to Irish cloisters to stay away from the unrest in Europe, and they carried with them their books. The gleam of learning was kept alive in these cloisters and accordingly Ireland became known as the place where there is holy people and researchers.
Known worldwide as the "Emerald Isle", Ireland is a country with a rugged, wild and magical landscape with delicious food and marvelous Whiskey! (You must have their Whiskey, mate – by order of the Peaky Blinders, Aye!)
What is Ireland Famous For?
From Irish stew to meat and Guinness pie, Ireland is notable for its delectable food. With a rich legacy of dairy, sheep, and cows ranches all through the country, you can be guaranteed that the food is of the awesome, and best caliber.
Irish stew is world famous along with the Original Irish Coffee – with brown sugar, heavy cream and oh-so mouth-watering and senses-smacking taste.
Best things to do in Ireland?
Visit and Experience the utterly beautiful Cliffs of Moher
Experience the shopping space full of authentic shops, street performers and plenty of interesting flowers at the Grafton Street
Explore Ireland's most scenic routes called the Ring of Kerry
Go on a food and whiskey tour to indulge in the delicacies that Ireland offers
---
7. Greece – The Ancient Land of Gods
The land of white and blue, Greece has always been top of the list for many travel enthusiasts as well as people looking for a romantic getaway to find solace with one another in a beautiful place. Greece is a perfect honeymoon destination to be at for couples of all kinds.
Other than the romantic aspect, Greece also captivates and attracts people from different corners of the world due to the enormous amounts of mysteries and mythic folklores associated with the country. Everyone knows in some way or another some of the stories associated with the Greek Gods, right. (I mean we've all played God of War, right!)
What is Greece Famous For?
Greece is famous for many different things along with being a perfect romantic getaway as well as a perfect destination wedding background. It is famous for being the birthplace of democracy and the beginnings of philosophy and the infamous Olympic Games as well. The pretty collection of sandy beaches, turquoise islands and complex ancient temples is what also defines Greece for many travel enthusiasts around the world.
Best things to do in Greece?
Watch the beautiful Santorini Sunset ('cause all sunsets are awesome, right?)
Discover the Greek Wine
Climb the Mount Olympus and meet up the Greek Gods
Explore the land of wonder and beauty as you walk around with your better half throughout the city
---
8. Germany – The Land of Poets and Thinkers
Das Land der Dichter and Denker or the Country of poets and thinkers, Germany has been at the forefront of many cultural revolutions and the force behind significant progressions across many spheres; art, literature, sports, architecture, cuisine, philosophy, and religion.
Fun Fact – Germany is a haven for car enthusiasts. With so many brands of luxury car manufacturers famous in the world originating from somewhere in Germany, it makes the country a favorite among the car lovers and followers from different places.
What is Germany Famous For?
Along with the artistic nature and ideas, Germany is also pretty famous for old-fashioned and vibrant architecture full of castles, palaces and monuments.
The mountains, immersive landscape, forests, mouth-watering food delicacies and the German beer are some aspects which make the country of Germany one of the most famous places around the world.
BTW, Germany has many amazing castles straight out of the fairytales. We'll surely talk about the legends associated with these in an upcoming travel blog post! (Tell me in the comments if you'd like that.)
Best things to do in Germany?
Visit the infamous 19th century fairytale castle called Neuschwanstein Castle
Visit the East Side Gallery in Berlin to look at some of the world class street art and maybe even meet some artists too.
Explore the Black Forest consisting of dark, densely wooded hills
Explore Europe's most attractive as well as most important waterways – the Rhine
---
9. Hungary – The Land of Hot Springs and Thermal Spas
Hungary has quite possibly the main hot spring societies in Europe. The nation gloats no under 1,500 spas, normally highlighting Roman, Greek and Turkish design in their architecture.
Fun Fact – Many of us have tried our hands on solving a Rubik's Cube at least once in life. But do you know where it originated? HUNGARY, BABY!
What is Hungary Famous For?
Hungary is probably the most established country on the landmass, with a long and rich history. The travel industry has expanded vigorously somewhat recently, especially subsequent to entering the EU, making the nation shockingly better known.
When you think about Hungary, you would think of the various thermal baths in Budapest. There are in excess of 1000 underground aquifers in Hungary, and more than 120 are in Budapest. Hungary is the problem area in Europe for warm showers.
Best things to do in Hungary?
Have a perfect and peaceful bath at one of the Thermal Springs
Try out the tasty Goulash – the most famous Hungarian dishes
Try the Tokaji wines at the oldest official wine region of the world
Visit Lake Balaton – Largest lake in Central Europe
---
10. Spain – The Land of the Setting Sun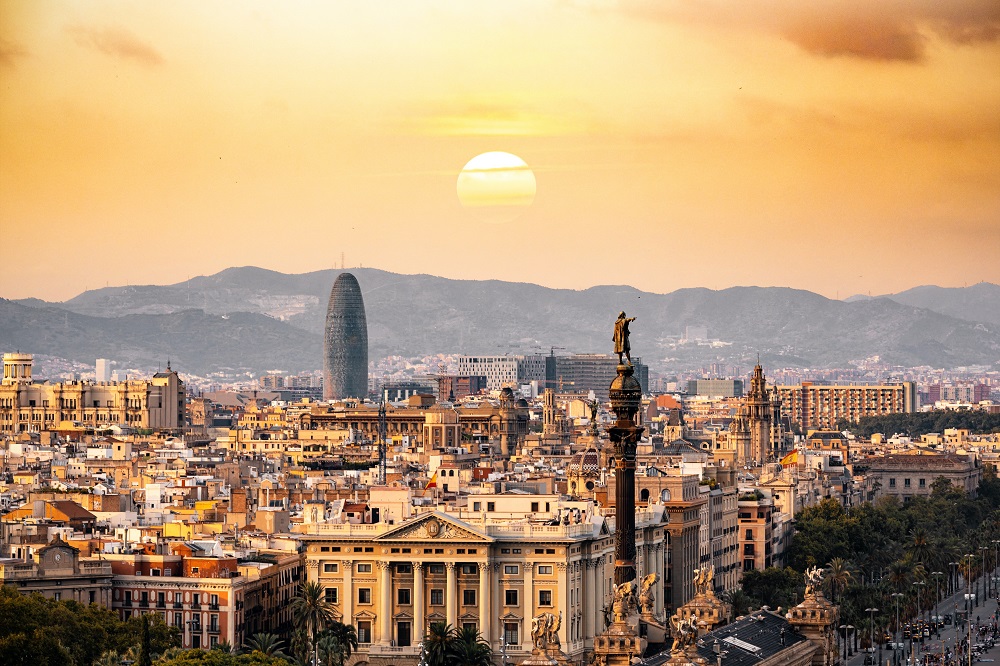 Let's get this straight. We have fallen more in love with Spain than we ever already were – after watching the incredible masterpiece of a movie called Zindagi Na Milegi Dobara, right?! I mean that movie is one of those Bollywood flicks that stay with you, that you can actually relate to and that you can watch multiple times.
ZNMD or Zindagi Na Milegi Dobara showcased an interesting tale of three school buddies having a boy's trip to the beautiful Spain while having adventures of all kinds- physical as well as emotional. The movie is a classic. Go watch it right now!!
What is Spain famous for?
Named as Hesperia by the Greeks when they first visited the country, Spain is the "Land of the Setting Sun". From the emotional, forcing mountains to the endless flickering sea shores that speck its coastlines, Spain is a country brimming with regular magnificence and rousing scenes.
Spain is really honored with the mind-boggling Mediterranean Sea on 3 sides and with the ocean and the coast come the stunning and wonderful Mediterranean sea shores. Spain has just about 3,000 inventoried sea shores, the most in the entirety of Europe.
Best things to do in Spain?
Be a part of the infamous Tomato Festival – La Tomatina (just paint it Red!)
Eat Tapas – bite-sized snacks served in bars and cafes
Hike the Picos de Europa – introduce yourself to a different side of Spain
Experience a Flamenco Dance Performance – you can also try and learn a few steps (Flamenco is the National Dance of Spain)
---
11. Sweden – Land of the Vikings (along with Denmark and Norway)
The Vikings began in what is currently Denmark, Norway and Sweden (in spite of the fact that hundreds of years before they became brought together nations). Their country was predominantly provincial, with basically no towns. By far most made money through horticulture, or along the coast, by fishing.
The Scandinavian nation of Sweden is formally known as the Kingdom of Sweden. It is the biggest country in Northern Europe and is renowned for the incredible Northern Lights. Sweden is otherwise called one of the cleanest nations on the planet.
What is Sweden famous for?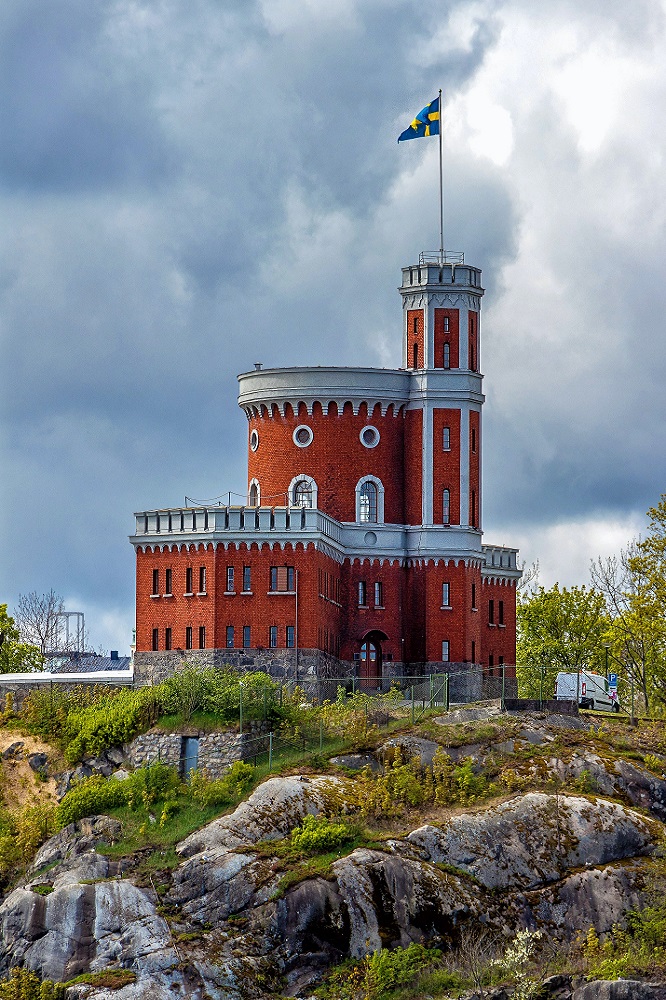 Sweden is an amazing country, which is known for its clean roads, effective government assistance and high level of non-strict individuals.
Sweden has just so much to offer for anyone who goes there. There are illustrious castles, hypnotizing untamed wildlife parks, exciting water sports, old exhibition halls, lip-smacking cooking styles, kick-ass shopping places, an ice inn, and that's just the beginning.
Best things to do in Sweden?
Take an audio tour of the Drottningholm Palace UNESCO World Heritage Site
Spend a night at the unique Ice hotel (there are beds made up of ice, ice bars and enormous ice sculptures)
Indulge in the adventurous Kayaking Activity above the crystal clear blue waters of Sweden
Spot some amazing and pretty unique wildlife at Kolmarden Wildlife Park
---
And with that, we end the list of 11 incredible European Countries Open to Vaccinated Travelers from India amidst the current pandemic. As I said at the beginning, Corona could take away most of other things from us – but not travelling! All we need is to take necessary precautions.
Europe is an incredible place with so many places to see and experience and so many different types of stories and folklores spread all around the continent. Writing about Europe could definitely be a never-ending process. TravelSole will be coming with more and more content about various things we talked about in the list while explaining them with more description in the dedicated blog posts.
Stay Safe!
That's All Folks!
Also – Comment down below "What is your dream destination? and Why do you like it so much?"