This post contains affiliate links – which means if you buy through them I get a small commission without any extra charges to you. Thanks!
"Books give us a place to go, when we have to stay where we are"
Travel Inspires us in so many different ways – through talking to people, social media, travel videos, maybe even video games and also – Books! The Greatest Travel Books to Read out there can take you to the exact places and the world the author creates for you. Just like in any extraordinary fiction book you might read, we tend to travel to the non-existing-but-much-more-adventurous world. Books intoxicate us readers! And we feel connected to everything the book has to offer.
Books are a way to escape to a place where we can be different people, face different scenarios, and maybe even turn out to be something different – even if just for a little while. An escape is important to survive in the world we live in.
Let's talk about the various incredible Travel Books to Read which can actually change the way you travel, or think!
Eat, Pray, Love – Elizabeth Gilbert
"To travel is worth any cost or sacrifice"

Elizabeth Gilbert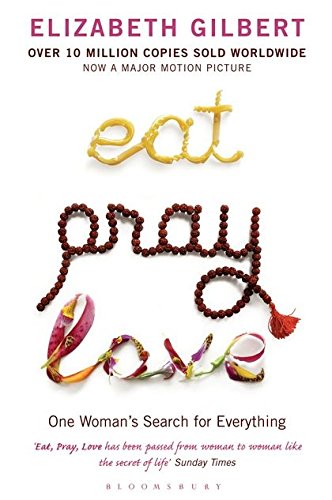 This has to be on the top shelf for all those interesting travel books to read that could change the way you look at travel. Eat, Pray, Love: One Woman's Search for Everything Across Italy, India and Indonesia is all about the true story of the Author, when she travels around the globe post her divorce. A quest to find herself in far away lands, exploring through worlds – both inside and out.
Happiness is the consequence of personal effort. You fight for it, strive for it, insist upon it, and sometimes even travel around the world looking for it – this quote on its own is sufficient to understand the crux of the story that Elizabeth penned down for us to read and re-read time and again. Eat, Pray, Love isn't a story about a Woman travelling to different places or learning about different concepts of life and culture, it is much more like an inspirational journey to self discovery, which might even teach you a thing or two about the world – both inner and outer.
The Alchemist – Paulo Coelho
"Remember that wherever your heart is, there you will find your treasure."

Paulo Coelho
The Alchemist, a simple yet inspirational story of a young shepherd called Santiago and his journey to fulfill his ultimate dream to find a treasure. This one among the various interesting Travel Books to Read is really refreshing with tons of motivational quotes throughout. The main crux of the story – is to realize that "dreams do come true" – all you need to get to it, is have faith in your destiny.
What is the world's greatest lie?" the little boy asks. The old man replies, "It's this: that at a certain point in our lives, we lose control of what's happening to us, and our lives become controlled by fate. That's the world's greatest lie.
The Alchemist follows a young shepherd from parts of Spain, who keeps on having a recurring dream and believes it to be prognostic. To confirm this belief, the boy asks a Gypsy fortune teller about the meaning behind the dreams and is told that it indeed is a prophecy – that he will discover a hidden treasure at the Egyptian Pyramids. So begins the journey of Santiago as he travels to the land of legends, Egypt while meeting several interesting people along the way. The crux of the story is "to pursue your dreams by following what your heart desires".
Seven Years in Tibet – Heinrich Harrer
"We have a saying in Tibet: If a problem can be solved there is no use of worrying about it. If it can't be solved, worrying will do no good."

Heinrich Harrer
An absolute landmark in travel writing, Seven Years in Tibet is basically a memoir of the author explaining the true story on how he and one of his associated escaped from the Himalayas to Tibet during World War II.
Heinrich Harrer was a really great mountaineer of his time and happened to be climbing up the Great Himalayas during the time when war broke out in Europe. This is a story of him escaping from the clutches of the British in India and how he travels around the Himalayas, reaches Tibet and learns more about the place, than any average Westerner might ever had.
Wherever I live, I shall feel homesick for Tibet. I often think I can still hear the cries of wild geese and cranes and the beating of their wings as they fly over Lhasa in the clear, cold moonlight. My heartfelt wish is that my story may create some understanding for a people whose will to live in peace and freedom has won so little sympathy from an indifferent world.
One of the most fascinating Travel Writers during the time, this masterpiece takes you on a journey of courage and self reliance and builds up a very incredible view of Tibet and it's people and what all it represents inside our minds.
Slowly Down the Ganges – Eric Newby
"In India even the most mundane inquiries have a habit of ending this way. There may be two answers, there may be five, a dozen or a hundred; the only thing that is certain is that all will be different."

Eric Newby
The Holy River Ganges is believed to be one of the most sacred rivers flowing across India. It has played a pivotal role in thousands of different tales from the time of Gods. In a pre-Covid world, at least a thousand visitors from different parts of the world used to come to sit, relax and meditate near the river. One of the most incredible travel books to read amongst many, Slowly Down the Ganges is a tale of Newby's adventure trail around the Ganges River.
On his forty-forth birthday, Eric Newby decides to head forward for an incredible and adventurous journey along the holy river Ganges in India. His goal was to travel along the entire stretch of the river – 1200 miles. Tagging along in the journey was his wife, Wanda (forgive me folks as I remember Elizabeth Olsen while writing down this name!) to be his boatwoman.
Travelling in a variety of different transport mediums including unstable boats, rails, buses and bullock carts, resting at the remote villages and sandbanks, and encountering engaging characters around the journey from Haridwar to Bay of Bengal is basically what the crux of this story is.
How Not to Travel the World – Lauren Juliff
"I had no life experience, zero common sense and had never eaten rice. I suffered from debilitating anxiety, was battling an eating disorder and had just had my heart broken. I hoped by leaving to travel the world I would be able to heal myself."

Lauren Juliff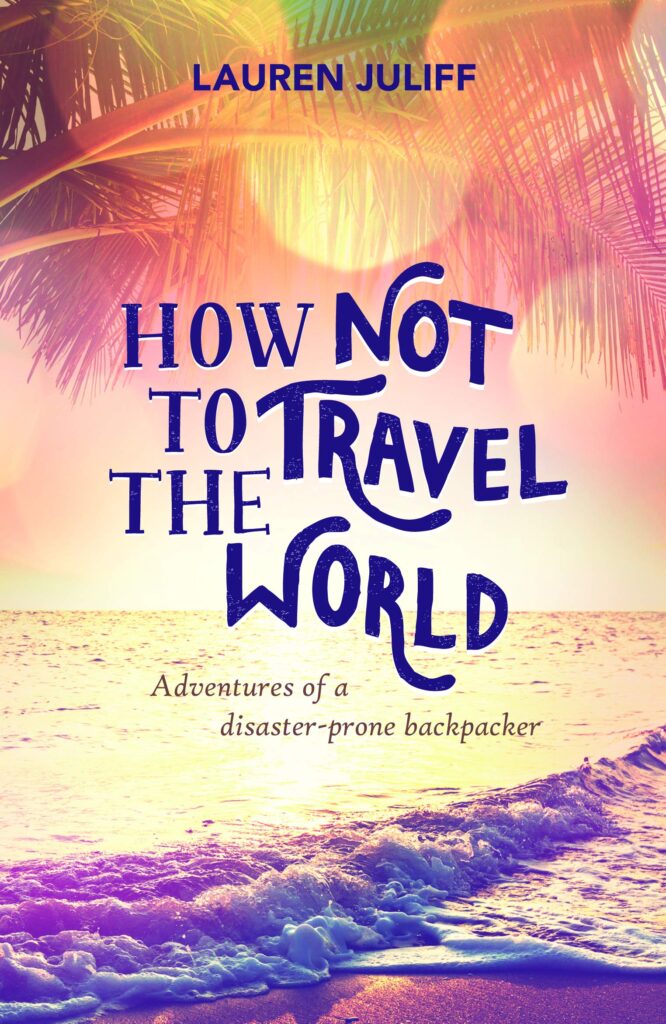 We have heard or seen or even told our friends a favorite travel quote when they happen to ask us wandering souls a beautiful question, "Why is it you travel?" Answers might be different, but between those answers, there's mostly an urge to heal, to feel free, to disconnect from the world.
Wanting to find peace from the messed up world she faced for a long time, Lauren Juliff turned to travel. What she did find and experience during the journey is the tale depicted as "Adventures of a disaster-prone backpacker".
Making it's way to the best travel books to read, How to Not Travel the World is a tale of a scared woman facing intense disasters across her journey and finally overpowering her fears and anxiety as travel starts to heal her pain.
Imagine having to experience disaster after disaster in the shape of scam, assault, thunderstorm, hurricane, a tsunami, having your motorbike's brakes fail in the middle of nowhere and falling into leech-infested rice paddies!
Despite having unlimited bad experiences, what Lauren Juliff did not do was give up – on her dream to travel the world. This one among all travel books to read which can change the way you travel, will give you an inspiration to follow your dreams and your heart no matter what the circumstances might be. An absolute worthy read for all travel readers and wanderers!
---
Travel can inspire us in so many ways. Even though we are not able to travel as much as we want due to the current pandemic, we still have a billion ways to travel virtually or spiritually through different means or hobbies like reading books. Books are said to be a journey through our soul itself. We actually tend to realize the power of imagination when we read a good book. The list of best travel books to read is a wide-wide topic to cover. There will be more posts about the same in the coming days. I don't want my fellow travel lovers to sit ideally looking at the photographs of the last trip they took. I will keep on coming up with great alternatives which can help us all experience an amount of travel until things go back to normal.
That's All Folks!!