Planning a trip comes with a lot of stress: where to go, where to stay, what to do and most importantly "what to pack!?" With this little article we give you 10 awesome travel essential gear that you just cannot miss for your next trip.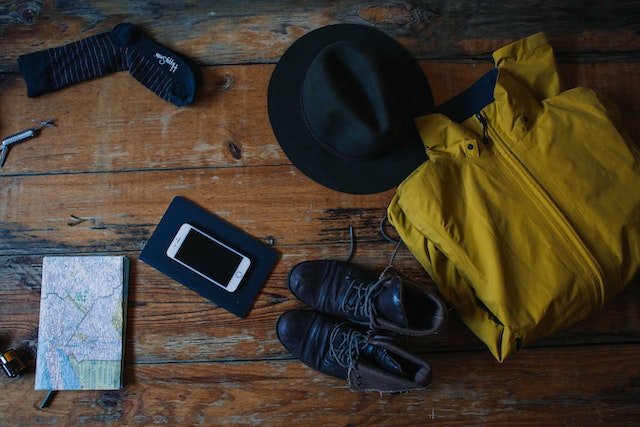 From portable chargers to travel wallets, we have covered everything you'd need for a hassle-less and fun journey with friends or family.
Without further ado, let's just dive in into the ten most essential travel gear items to pack!
10 Essential Travel Gear to Pack
1. Neck Pillow
See, even though, like Bunny, we all travel lovers might say "we never get tired". But to be honest, traveling can sometimes be really tiring – especially if it's a long journey, maybe a long flight or a road trip to a different corner of the country. That is when a travel neck pillow comes into play.
A travel neck pillow can be one of the most comforting travel essential to carry along in your luggage, making your travels more relaxing and saving you from the neck strains.
A neck pillow comes in many sizes – from small to large and it helps support your neck when you are sitting on your seat in a flight, a chair car train or inside a four wheeler. Using a neck pillow means your head won't dangle left/right when you fall asleep on longer routes.
Also, it saves you from embarrassing situations like your head hitting someone's shoulder.
Another incredible thing why neck pillows are so popular among the best travel gear for travellers, is that they are really easy to pack and take very little space in your overall luggage.
---
2. Portable Charger
Another important travel gear you must not forget to carry along is a portable charger.
There are many places across the world, where you get really fascinating and natural outlook of the planet we live in, but the catch with these natural wonderlands, is that they might not all be having access to power outlets!
For this reason, a portable charger is a great travel essential to pack.
A good charger can keep all your devices fully charged up throughout the day, thus making you completely inhale the experience of the destination without worrying about batteries and stuff.
Also, a portable charger is many things: easy to carry, easy to pack and a great travel gear for staying connected with friends and family while you are on the go.
These chargers come in many shapes and sizes, so you must opt for the one you'd need the most. Like, if you need to charge your phone, laptop and/or other devices at the same time, you might opt for a multi-USB port portable charger.
---
3. Packing Cubes
A newer, more trending item on our essentials travel packing list is the packing cubes.
A packing cube, basically is a travel gear that helps you keep your suitcase as organized as possible. You can store your clothes, other essentials, etc. in these cubes and that makes it really easy for things to be found quickly. Also, it looks much cleaner.
You can get packing cubes or travel pouches for different kinds of items, like toiletries, small gadgets, wire-y stuff (earphones, charging cables and more) and other stuff.
A packing cube is a really great travel essential for the well-organized beings. You can even separate your clothing items: like a pouch/cube for your undies, one for the shirts, one for the bottoms and so on.
This not only makes your briefcase look more aesthetic and well organized, but also makes it easier to find stuff to wear while you travel.
Also, packing cubes are a great example of essential travel gear that can make you packing more efficient.
---
4. First Aid Kit
Your clothes, gadgets and stuff comes later, the most crucial element in any travel packing list has to be a first-aid kit. It helps in case of minor injuries, comes handy during uncalled accidents, cuts and bruises, etc.
Traveling from one place to another day to day, can sometimes be really overwhelming for some people and their health might deteriorate. In such cases, a compact first-aid box can be a lifesaver.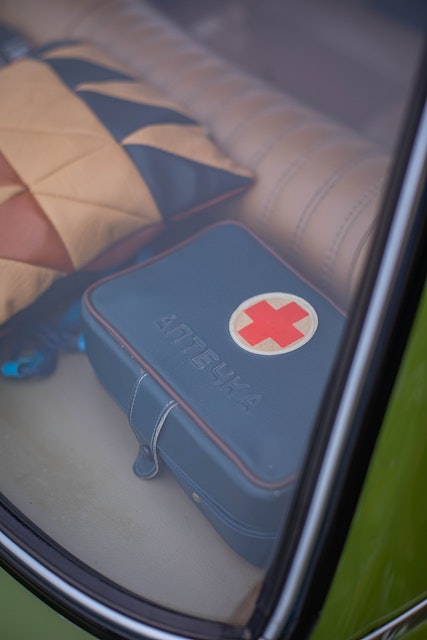 But before getting any first aid kit from the online megamart, you need to make sure your kit carries the important items. Check out this list:
Band-Aids
Antiseptics
Medicine for Headache, Stomach Pain, Nausea, Cold & Cough
Painkillers
Cotton
Thermometer
Gloves
Instant Cold Pack
You can add more items into the list as per your needs for curating your own first-aid before heading to walk the earth.
---
5. Noise-Canceling Headphones
Ah, whoever first coined the idea for a noise-canceling headphone, should get all the awards in the world! Am I right?!
Imagine you are traveling in a bus headed to your favorite destination, you see the outside view, and want to listen to your favorite travel song right there. But as the song starts, there is solid honking, people chatting louder than their voices and a million sounds coming all around you! Frustrating, ain't it?
Now imagine – your regular headphones being replaced with these noise-canceling babies and all the distractions are gone!
Now you know, why these are on our list of the must-have travel essentials.
Noise-Canceling headphones help you not only listen your favorite songs, or podcasts while traveling, but it also gives you a sense of calmness, peace and relaxation by blocking out unnecessary sounds.
---
6. Travel Adaptor
Another great investment alongside a portable charger, is a travel adaptor.
Different countries across the globe use different kinds of power switches or outlets. If you don't carry a travel adaptor, you are in big trouble since you'd not be able to function once your phone dies out.
A phone's battery dying out in the middle of a travel, is one of the most messed up travel disasters that one might face in a country away from home.
So, if you don't want that happening, go and get a travel adaptor as soon as your visa is approved!
A travel adaptor is designed in such a way that it can be easily plugged in to different electricity outlets and their USB ports make them a more versatile travel gear that you just can't miss out on.
Before buying a travel adapter, make sure you know which country(s) you'd be visiting, and buy an adapter that can help charge your devices properly in those destinations.
---
7. Travel Wallet
Your travel documents are THE most important thing that you carry when travelling across the world – especially during international ventures.
Without any one of these essential travel documents(passport, visa, boarding passes, tickets, credit cards, etc.) you'd be in big trouble.
A travel wallet is a safekeep for these documents. It helps you keep all essential docs in one place, while also making it well organized and easy to find.
While traveling abroad or even domestically, it would be a great investment to buy a proper travel wallet to keep your money and documents safe throughout the journey. A proper wallet would have small compartments for your passport, boarding passes, cards and cash.
The newer, more technologically advanced travel wallets also have an RFID-blocking system which would keep you safe from identity theft.
---
8. Comfortable Shoes
Walking has become a big part of a travel experience. Especially the continent of Europe and it's countries offer tremendous opportunities and experiences if you happen to walk through the streets of these places.
But if you gotta be walking more than riding along trains, cars or buses, you would also need some comfy shoes, right?
A comfortable shoe is a really great travel essential or travel gear on our list because people now are more into the stuff that involves a lot of leg-work, for example: hiking, trekking, walking.
Shoes have different categories depending on the reason which you want them for. Like, a hiking shoe for hiking, a casual sneaker for exploring the streets of a destination, running shoes for comfortable run along the beautiful morning roads and more.
---
9. Luggage Lock
Luggage locks help you protect your belongings like no other thing does. It secures your luggage as well as your mind from theft and stress, simultaneously.
These locks come in various types, sized and shapes and prevent unauthorized access of anyone to your luggage. Some luggage already have those little combination locks or keylocks, otherwise you can also get affordable locks for keeping your essentials safe while traveling.
It is important to make sure your things are safe. I mean who would want there things to be stolen while on a trip of a lifetime to their favorite destinations in the world?
A luggage lock comes in handy for trips, especially when travelling on long-route flights, public transports, metros and trains.
10. Water Bottle
Last but not the least, always make sure you carry a water bottle before heading out for any journey – be it small or a longer one.
Staying hydrated is important – not only when traveling but in daily life as well. And a durable, leak-free water bottle can help you with that.
With the excitement of exploring and traveling to newer places, we might not consider having few gulps of water as necessary, but we should.
Carrying a handy water-bottle will keep reminding you it's water time and make your body stay hydrated and full of energy as well.
Make sure your water bottle is durable, reusable and easily carry-able as well. Make sure to pick a water bottle that meets your requirements and inclinations, and consider picking one with a carabiner or other connection point so you can clip it to your belt or bag.
---
Conclusion
There you go with the list of the must-have travel essentials and travel gear that you must carry while exploring the world. These help you sort your stuff, keep documents and clothing items safe and keep your mind free from stress as well.
On your next trip, make sure to go through this blog post once more beforehand so you know what item/gear you're missing out on.
Help your friends and families pack better with our travel packing list, share the blog with them.
That's All Folks!