Music is a huge part of many travel experiences. The right tune can set the tone for an amazing trip, or it can remind you of a past adventure that you hold dear to your heart.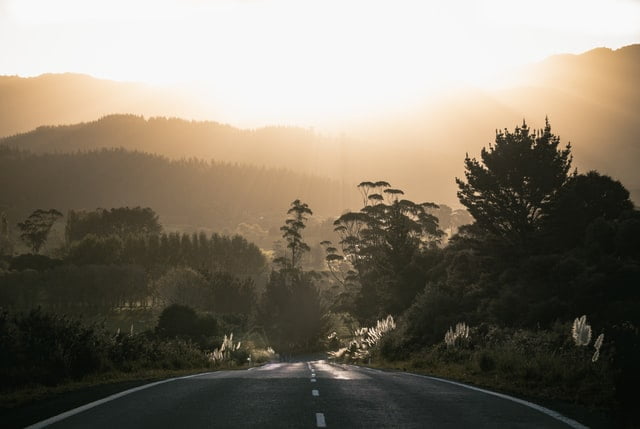 The best travel songs of all time are the ones that make you feel like you're on your way. They can be about travelling or they can make you feel like you're in the middle of a journey. These english and bollywood songs evoke emotions and feelings that take you to another realm, altogether.
There are many different types of music out there and it's important to find what works for your mood and your trip. You might want something upbeat and fun for a vacation with friends or something more mellow for an introspective solo trip.
If you're like me and have a million songs on your phone that aren't necessarily travel songs, but are just great to listen to while on the road (or even at home), then this article is for you!
We hope that this article will make your next trip more enjoyable!
Best Travel Songs of All Time that will Inspire You to Keep Moving
Songs are a huge part of planning any kind of travel or trip – a long haul journey, a road trip with friends or family, a solo trip to the opposite side of the world.
Here are some of the most inspirational or motivational travels songs 2023 that give out a soothing vibe when you start your journey.
Note – These are just suggestions that you could add on to your playlist of best travel songs of all time for any kind of trip.
Related – Planning a road trip for beginners
1. Dil Chahta Hai Title Track
Dil Chahta Hai was a movie that came quite unannounced into our lives one night and made us feel something! This one is amongst the most loved songs of all time and should be included in your playlist.
The music, the lyrics, the vocals everything falls together perfectly to make a soulful and fun track for a friends trip across the world. And I mean who hasn't just let it all go when that "Ohhhoooo-oo-oo-oo" vocals come in!
Album – Dil Chahta Hai
Artist – Shankar–Ehsaan–Loy
"Kaisa ajab ye safar hai,
Socho to har ek hi bekhabar hai
Ussko jaana kidhar hai,
Jo waqt aaye, jaane, kya dikhaye"
2. Paradise – Coldplay
Coldplay songs screams very melodiously of nostalgia, moments and stuff that makes us want to leave whatever we are doing and just listen! Paradise is one of those songs – that makes you forget everything that's going wrong in your life. It makes for a kickass and one of the best travel songs of all time.
The song is an inspirational track that says you just need to keep moving forward and you'll see your paradise just round the corner pretty soon. Just don't give up!
Album – Mylo Xyloto
Artist – Coldplay
"When she was just a girl she expected the world
But it flew away from her reach
So she ran away in her sleep
Dreamed of para-para-paradise"
3. Safarnama
Want the most greatest of emotions on one single song? Want to experience a ride through imagination, love, passion and harmony? Safarnama from Tamasha is here for you!
It is one of the most precious songs that inspire travel and soothes up your very soul as you move forward through the trip as well as on a journey of your own in life.
Album – Tamasha
Artist – Lucky Ali
"O jisey dhoonda
Zamaane mein,
mujh hi mein tha"
4. Wake Me Up
"Get up. Pack your things". "Where are we going?" "Somewhere we belong!"
This legendary track from the legendary artist needs to be on your travel songs list of the best travel songs of all time to listen to whatever the journey. Wake me up is a song depicting the sense of moving on through life while not knowing what the next turn of events might bring upon you. It talks about that no matter what people keep telling you, you shall just be happy with your life and tell them to "wake me up when its all over".
Avicii was a legend and he lives on through his epic music in the hearts and minds of people who love his rhythm.
Album – True
Artist – Avicii
"Feeling my way through the darkness
Guided by a beating heart
I can't tell where the journey will end
But I know where to start"
5. Zindagi Ek Safar Hai Suhana
You don't know what life would throw at you at the next step, right? So why worry! Play this track as you move along in your journey to the beautiful locations – alone or with people you care for.
Zindagi ek safar is like a dear old friend telling you "it's all gonna end well" and you just know that maybe – it will.
Album – Andaz
Artist – Kishore Kumar
"Haste gate jahan se guzar,
Duniya ki tu parvah na kar
Muskuraate hue din bitana,
Yahan kal kya ho kisne jaana"
6. Photograph by Ed Sheeran
Ed Sheeran's music is an ultimate soulful experience for everyone and the tracks like this one make for an outstanding travel playlist for the beginning of a journey towards wonderful places and experiences.
Photograph is a song about hope and dreams and relationships. It's about a connection and memories you've built with someone you love – it could be any person, a family member, a loved one, even a friend.
Album – X
Artist – Ed Sheeran
"We keep this love in a photograph
We made these memories for ourselves
Where our eyes are never closing
Hearts are never broken
And time's forever frozen still"
7. Khaabon Ke Parindey
ZNMD or Zindagi Na Milegi Dobara is a masterpiece of a film – especially for us travel lovers. And the entire album is outstanding, but this song in particular needed to be included in today's list of the best travel songs of all time.
Khaabon ke Parindey is a song that tells you to live freely in the beautiful world around us. It tells you it's okay to leave stuff that causes you pain or worry behind and focus on what's around you – the magic, the beauty, the nature!
Album – ZNMD
Artist – Mohit Chauhan, Alyssa Mendonsa
"Hawa Mein Beh Rahi Hai Zindagi
Yeh Hum Se Keh Rahi Hai Zindagi
Oho, Ab Toh, Jo Bhi Ho So Ho"
8. Closer by Chainsmokers (ft. Hasley)
Closer, when it first came out, took the world by a storm! It was everywhere – discos, radios, music channels on the TV, social media – everywhere!
A fun song to listen to while having a unique travel experience on your way, Closer is a celebration of physical attraction and the passion that one feels when experiencing it. It tells you to celebrate that phase of a relationship. It's about that rush of memories and emotions you'd normally feel when meeting someone from the past!
Album – Collage
Artist – Chainsmokers (ft. Hasley)
"Pull the sheets right off the corner
Of that mattress that you stole
From your roommate back in Boulder
We ain't ever getting older"
9. Aao Milo Chalein
Jab We Met is another one of the most epic Bollywood movies one can watch and re-watch many times. And the songs have been playing a major role in many playlists listed as the best travel songs of all time.
Aao Milo Chalein is a soothing song that depicts travel in all it's glory – the colorful vibes of the video, travelling towards Bhatinda, the entire musical structure of the song is glorious and a fun listen.
It tells you that sometimes you just need to have the experience of a journey, even if you have no idea where the destination is. Sometimes, the journey is the destination.
Album – Jab We Met
Artist – Shaan
"Yahan wahan dekho kahan
Leke jane lagi bhekudi
Aao mil jayega
Hoga jahan pe raasta
Aao Milo chale
Jana kahan na ho pata"
10. Night Changes
Night Changes is one of the best songs created by One Direction – no doubt! Also, it is one of the most interesting best travel songs of all time. Although not being a travel song literally, it can be one of those songs that you just want to listen to when you're on the road or in the skies and feel good.
Night changes is about growing up and what it all means to finally grow up and be outside into the world. As you grow older, things change, your perspectives change and you learn that it's something different than you thought it would be. And that it is okay.
Album – Four
Artist – One Direction
"We're only gettin' older, baby
And I've been thinkin' about it lately
Does it ever drive you crazy
Just how fast the night changes?"
---
A Road-Trip Playlist for Fun Mood
A road trip playlist shall contain couple of most amazing, popular and the best travel songs of all time in whatever language. These songs are not necessarily travel related but has the fun vibe of a road trip for sure!
The following list of beautiful tracks that are a fun listen with bouncy music, are suggestions to add to your playlist.
11. Chaiyya Chaiyya
Chaiyya Chaiyya is an outstanding and fun song to listen to on a road trip. The beats, the legendary music by A.R. Rahman, the extraordinary vocals of Sukhwinder Singh and Sapna Awasthi all combine together magically to form one of the most amazing bollywood travel songs.
Album – Dil Se
Artist – Sapna Awasthi & Sukhwinder Singh
"Yaar misaale ous chale
paao ke tale firdaus chale
kabhi daal daal, kabhi paak paak
mai hawa pe dhoondu uske nishaan"
12. Sugar and Brownies by Dharia
Sugar and Brownies is one of those songs where the beats and the unique vocals grab people's attention and instantly makes them groove. That is what makes it a unique add for the best travel songs of all time! It used to be a song that "I've heard of but never knew the name for". Everyone has that kind of song, right? (or am I insane)
Album – Sugar & Brownies
Artist – Dharia & Monoir
"Some of the ocean breeze
Somewhere you promised me
A love like a fire, no fears, no denial
Just something to gladden me"
13. Jungnu by Badshah
Jugnu is a sensational song and when it came out recently it had a massive blow up amongst all kinds of audiences and music lovers! The lyrics are simple and great for a sing-along, the music is the USP and the stunning visuals make for a treat! It is a perfect road trip song to play at high volume with friends or your partner along the road.
Album – Jugnu
Artist – Badshah
"Khush Main Itna Kyu Hoon?
Tujhko Tavajjo Main Kyu Doon?
Jaane Kya Hua Mujhe
Tere Pyar Main Chamku Jaise Jugnu"
14. Shape of You
Ed Sheeran makes a comeback for our list of the best travel songs of all time with this outstanding and fun track called Shape of You. The lyrics are great for vibing, the music is great for the journey and the element of fun is outstanding.
Album – Divide
Artist – Ed Sheeran
"Girl, you know I want your love
Your love was handmade for somebody like me
Come on now, follow my lead
I may be crazy, don't mind me"
15. Ghana Kasoota
Raftaar knows how to make a commercial track that will be loved by a grander audience and Ghana Kasoota is the proof of it. This Haryanvi styled track is on the minds and in the cars of so many people since it came out recently. Ghana Kasoota checks over the fun element we are looking for our road trip playlist suggestions for the best travel songs of all time.
Album – Ghana Kasoota
Artist – Rashmeet Kaur & Raftaar
"Jab Gaam Ka Chhora Kaad Ke Taur
Chhori Chhori Taake Se
Mane Ghana Kasoota Lagge Se
Mane Ghana Kasuta Lagge Se"
16. Magenta Riddim
EDM tracks have grown quite a lot and reached different corners of the world now. Magenta Riddim has a very different, fun and enjoyable music structure which makes it come into our list of the most fun and best travel songs of all time.
Album – Carte Blanch
Artist – DJ Snake
"Pig gam ba li, de la pig gam ba li ba
Pig gam ba li, de la pig gam ba li ba
Bamb bamb bamb di gi di da dam (woo)"
17. Illahi
Illahi from the movie Yeh Jawani Hai Deewani is a track made just for the satisfaction of our travel bugs! A song made for the travel lovers who do not want to spend the rest of their lives on the same place – who want adventures, exploration, mysteries and stuff that makes you feel different! A song for people like me. Like you.
Album – Yeh Jawani hai Deewani
Artist – Arijit Singh/Mohit Chauhan (btw, both these versions are great!)
"Kal pe sawaal hai
jeena filhaal hai
khanabadoshiyo pe hi jaane kyon
Illahi mera ji aaye aaye"
18. Sugar
Maroon 5 is one of the most popular and personally one of my top 5 musical bands of all time! This song in particular has the fun element and the happy vibes we are looking for in this part of the list of the best travel songs of all time in English.
Album – V
Artist – Maroon 5
"You sugar, yes please
Would you come and put it down on me?
I'm right here, 'cause I need
Little love, a little sympathy"
19. Dil Dooba
Sonu Nigam and his songs were and still are a sensation in itself and this track called Dil Dooba had the entire generation in its grasp with the lyrics, the fun music, and well the voice of Sonu Nigam! One of the best songs to sing along aloud while on a road trip with friends!
Album – Khakee
Artist – Sonu Nigam & Shreya Ghoshal
"Tujhe Ek Din Jaaneman
Pyaar Ki Ladiyan Pehnaonga
Dekhega Sara Jahan
Tujhe Le Jaaonga"
20. Turn up the Music
Truth be told everyone likes to bounce it out on a road trip sometimes, right! Turn up the music by Chris Brown is one of the most amazing tracks for an outstanding and fun road trip as you move through a straight highway and enjoy each moment with your buddies or family members.
Album – Berlin Tag & Nacht
Artist – Chris Brown
"Turn up the music 'cause the sun just came up
Turn up the music if they try to turn us down
Turn up the music 'cause I'm tryna hear the speakers blow
Turn up the music, fill your cup and drink it down"
---
Best Songs about Travelling and Journeying through life
Now comes the songs that are dedicated to all things travel – exploring, finding new worlds, road trips, friendships, passion and the journey. These are the tracks made for travel and for the travel lovers across the multiverse!
Here's the list –
21. Hairat
Lucky Ali's voice is a soulful and fun experience to have whatever the song might be! Hairat is a song depicting travel and is an outstanding add on for the travel playlist of best travel songs of all time and one of the best Bollywood travel songs ever as well . With the upbeat music presentation and the unique voice of Lucky Ali the song is a proper vibe for a journey from anywhere to everywhere!
Album – Anjaana Anjaani
Artist – Lucky Ali
"Khoi khoi khwaab mein
Chhupi chhupi khwaishein
Naram se ret pe geeli geeli barishein
Lipta hoon raahon mein
Raahon ki baahon mein
Hai ab meri jagah.."
22. Hotel California
It's 2023 and this is still one of the greatest songs ever made! Hotel California has been described by the lead singer as the depiction of what life would be like in Los Angeles. It is one of most amazing travel songs and considered a classic in the category.
Album – Hotel California
Artist – Eagles
"On a dark desert highway, cool wind in my hair
Warm smell of colitas, rising up through the air
Up ahead in the distance, I saw shimmering light
My head grew heavy and my sight grew dim
I had to stop for the night"
23. Yun Hi Chala Chal
Swades was an epic cinema experience for almost everyone who experienced it when it came out and this song in particular became the travel song for all of us. It needed to be in our list of best travel songs of all time since when it came out that's what it was in our minds.
Album – Swades
Artist – Udit Narayan, Hariharan, Kailash Kher
"Jeevan gaadi hai samay paiya
aansoon ki nadiya bhi hai
Khushiyon ki bagiya bhi hai
rasta sab tera takke bhaiya"
24. Born to be Wild
Hands down my most favorite track when it comes to having a road trip with friends! Born to be wild is a classic track that still makes you feel like travelling does – wild and free. The rock music, the sing along opportunity and the mere vibe of it all makes it one of the coolest travel songs ever!
Album – Steppenwolf
Artist – Steppenwolf
"Get your motor runnin', Head out on the highway
Looking for adventure, In whatever comes our way
Yeah, darlin' gonna make it happen, Take the world in a love embrace
Fire all of your guns at once, And explode into space"
24. Phir Se Ud Chala
Rockstar was the most amazing work of Imtiaz Ali and the complete package of the film was an unforgettable experience for many. But what made it one of the most amazing movies was it's album. And this track "Phir Se Ud Chala" is like beyond music, it is like the song that makes you feel young, free, and passionate! It tells you to reach out to your dreams – to at least try before you fail!
Album – Rockstar
Artist – Mohit Chauhan
"Mitti jaise sapne ye kitna bhi palko se jhaado
Phir aa jaate hain
Itne saare sapne kya kahoon
Kis tarah se maine tode hain, chhode hain, kyun
Mere saath chale, mujhe le ke ude, ye kyun"
25. Carry On My Wayward Son
If you've watched Supernatural, you know this song and what it makes you feel! One of the most amazing rock songs ever made by a sensational band called Kansas this song is a masterpiece and needed to be on our list of the best travel songs of all time.
Album – Leftoverture
Artist – Kansas
"Carry on, my wayward son
There'll be peace when you are done
Lay your weary head to rest
Don't you cry no more"
26. Safar
Safar track from Jab Harry Met Sejal grew slowly in the minds of the travellers and stayed. The line "safar ka hi tha mai, safar ka raha" best describes a wanderer, a traveller, an explorer who just focuses on his journey – not on the people he left behind, not the destination he wants to visit, but the journey is all he cares about!
Album – Jab Harry Met Sejal
Artist – Arijit Singh
"Jabse gaanv se main shehar hua,
Itna kadva ho gaya ki zehar hua
Main toh rozana, Na chaaha tha yeh ho jaana maine
Ye umrr, waqt, raasta.. guzarta raha
Safar ka hi tha main safar ka raha"
27. A Thousand Miles
A Vanessa Carlton masterpiece, a thousand miles was stuck in many travelers' heads since it first came out in 2002. This one is among the best travel songs of all time due to the sound, melody, lyrics and everything in between that it provides the listeners. A beautiful evergreen track.
Album – Legally Blond
Artist – Vanessa Carlton
"If I could fall into the sky
Do you think time would pass me by?
'Cause you know I'd walk a thousand miles
If I could just see you tonight"
28. Ik Junoon (Paint It Red)
ZNMD has given us ultimate road trip goals and a spectacular album to go with it! Ik Junoon is a legendary track to play while on the road having the time of your lives with your buddies heading to anywhere you want. The songs tells you to forget everything about anything and enjoy the moments right before you!
Album – ZNMD (Zindagi Na Milegi Dobara)
Artist – Shankar Mahadevan, Vishal Dadlani, Alyssa Mendonsa, Ehsaan Noorani and Gulraj Singh
"Kahe halke halke yeh rang jhalke jhalke
Jo kisse hain kal ke bhula de tu
Koi haule haule mere dil se bole
Kisi ka toh hone chal jaane de koi jadoo"
29. Paradise City
Paradise City depicts a story about people who leave their homes looking for "adventures" and has a pretty vibe to the music which can be a great listen for the "best travel songs of all time" playlist.
Album – Appetite of Destruction
Artist – Guns N Roses
"Take me down to the paradise city
Where the grass is green and the girls are pretty
Take me home (oh, won't you please take me home)"
30. Hum Kis Gali Ja Rahe Hai
Hum kis gali ja rahe hai is a depiction of the thoughts of a wanderer – or a traveler – away from home – away from his comfort zone – but happy! It's a nostalgic song from the early Atif-era along with Doorie and Tere Bin and now people tend to jam over a lit night fire around the camp beneath the stars with a guitar and friends.
Album – Doorie
Artist – Atif Aslam
"Dar Dar Kaha Ghoomta hai
Masti Me Kyu Jhoomta hai
Deewane Dil ne Jaana Nahi"
---
What to Listen to When You're Homesick
While travelling after the fun and games and memories being created, there also comes a time – maybe just for a little while, when you miss home (doesn't it?) and that's completely normal. And the following few songs can hold you when feel a little down and sit beside you like a friend.
31. Ease by Troye Sivan
Ease ft. Broods is one of the most heart touching and best travel songs of all time where the Troye tells about his emotions of leaving home to work in a different place and how he misses it. It can easily make you all teary eyed but it knows what you're feeling deep inside away from home.
Album – Blue Neighbourhood
Artist – Troye Sivan ft. Broods
"Take me back to the basics and the simple life
Tell me all of the things that make you feel at ease
Your touch, my comfort, and my lullaby
Holdin' on tight and sleepin' at night"
32. Ghar
Ghar from Jab Harry Met Sejal is another great track to listen to when feeling a little lonely on your adventures away from home and away from people you care about. "Ghar" depicts a tale from the perspective of the person waiting for you at home – the person that is essentially – your home. It's them telling you that wherever you go and wander around across the world – they'll always be the one you can come back to.
Album – Jab Harry Met Sejal
Artist – Mohit Chauhan, Nikhita Gandhi
"Khali hai jo tere bina
Mai wo ghar hu tera..
Ghoome phire, Tu chahe sab sheher
Tu hai mera..!"
33. Home by Westlife
Westlife could just be the best nostalgic songs making band – I mean all there songs on the first listen take you into some other space, you know. Home is one of the best travel songs of all time because it understands your homesick emotions and puts down your feelings into words and an epic instrumental formation.
Album – Turnaround
Artist – Westlife
"Another summer day
Has come and gone away
In Paris and Rome
But I wanna go home, mmm"
34. Chaandaniya
Chaandaniya is a track for someone you loved whose away from you – it might be a breakup, long distance or just some universal conspiracy that's keeping you away from them – but this song can hold you two together.
Album – 2 States
Artist – Mohan Kanan, Yashita Sharma
"Tujh bin sooraj mein aag nahi re
Tujh bin koyal mein raag nahi re
Chaandaniyaan to barsen
Phir kyun mere haath andhere lagde ne.."
35. Don't Forget Where You Belong
Whether you liked them or not, you cannot argue that One Direction had some amazing songs and DFWYB is one of them. It is a song about how meeting new people and visiting new places around the world could change you and your perspectives about life. It tells you how important it is to know your roots and not lose what you are.
Album – Midnight Memories
Artist – One Direction
"Living out of cases
And packing up and taking off
Made a lot of changes
But not forgetting who I was
On the horizon
Ooh, well I know, I know, I know, I know
The moon will be rising back home"
36. Main Kya Hoon
Love Aaj Kal's song Main Kya Hoon depicts this strong emotion by the outstanding beats, lyrics, vocals and the visuals about the time when you finally achieved what you dreamt of for years now and are happy and having fun with your life – but there comes a time when you start to miss that homely feeling and the people you had to leave behind to move forward. This song is an epic emotional ride hidden behind an upbeat track.
Album – Love Aaj Kal
Artist – KK
"Ab Jaana Maine Jeena Kya Hai Kya Hai
Poora Hona Khawaab Ka
Ab Dekhoon Na Who Sochoon Na Woh
Jo Bhi Yahan Na Ho Khawab Sa"
37. Quite Miss Home
James Arthur, the artist behind this song has depicted a part of his life living away from home while touring for shows and live singing session across the world. He depicts what he considered to be a home and little nuances that made a home. A must include among the best travel songs of all time when you're missing home.
Album – You
Artist – James Arthur
"Yeah, I been gone on business
I gotta make some money
I really feel the distance
And I quite miss home
And I miss you telling me
To leave my shoes at the door
'Cause you just swept the floor
And the dirt drives you crazy"
38. Main Jahaan Rahoon
Wherever you might be travelling to, with whomsoever you might be with, you will always keep a part of you – your home and your loved ones with you. It could be a person, a place, a childhood memory – but it's the thing that is a hundred percent yours.
Album – Namastey London
Artist – Rahat Fateh Ali Khan
"Kahin to dil mein yaadon ki ek sooli gad jaati hai
Kahin har ek tasveer bahut hi dhundhli pad jaati hai
Koi nai duniya ke naye rangon mein khush rehta hai
Koi sab kuchh paa ke bhi ye man hi man kehta hai"
39. Castle on the Hill
Castle on the hill is a lookback and reminiscing of your childhood memories and the place you grew up in. The song depicts good and bad memories and makes you want to visit your childhood home or your hometown. This is one of the best travel songs of all time because it makes you want to travel to your childhood.
Album -Divide
Artist – Ed Sheeran
"Found my heart and broke it here
Made friends and lost them through the years
And I've not seen the roaring fields in so long
I know I've grown, but I can't wait to go home"
40. Nadaan Parindey
This is another one of those tracks which depict the person waiting at home – for you to come back from your adventures. And everyone, whether they accept it or not, deep down – they do want someone like that. Someone to come back home to, right?
Album – Rockstar
Artist – Mohit Chauhan, AR Rahman
"Kaate chahe jitna paro se hawao'n ko
Khud se naa bach paayega tu
Tod aasmaano ko
Phook de jahaano ko
Khud ko chhupa naa payega tu"
---
Best Travel Songs for Instagram Reels, Stories and Videos
Reels are inevitably the new gen – Tiktok and it's all for the good. Social media is focusing much more on the shorter videos than anything else as far as the reach is concerned. And in today's world we would be tagged a noob if we're not getting our reels game strong.
Here are the best travel songs for Instagram Reels, Stories and Videos for your fame game into the social media world –
41. Adventure of a Lifetime
Coldplay is known worldwide and that's because they seem to have cracked some code of never making a bad song! Adventure of a Lifetime is one of the best travel songs of all time and pretty darn famous as it is used vividly in Instagram reels and Youtube shorts as well as far as travel category clips are concerned.
Album – A Head full of Dreams
Artist – Coldplay
"Said I can't go on, not in this way
I'm a dream that died by light of day
Gonna hold up half the sky and say
Only I own me"
42. Ek Tu Hi Yaar Mera
Not necessarily one among the best travel songs of all time, this track about friends and friendship is used mostly in travel videos showcasing a trip with friends. It's a fun melodic track and can be a great reels track to be used as your entire group does whatever friends do.
Album – Pati Patni Aur Woh
Artist – Arijit Singh, Neha Kakkar
"Dhadkan Ye Kehti Hai
Dil Tere Bin Dhadke Na
Ek Tu Hi Yaar Mera
Mujhko Kya Duniya Se Lena"
43. The Last Goodbye
One of the best travel songs of all time when it comes to making a unique photographic video showcasing your latest clicks on the journey, The Last Goodbye is a unique way to show the best moments of the adventure.
Album – The Last Goodbye
Artist – Odesza (ft. Bettye LaVette)
"Let me down easy
For your love for me is gone
Let me down easy
Since you feel to stay is wrong"
44. Zindagi Aa Raha Hoon Mai
Zindagi Aa Raha Hoon Mai has everything you'd wish for – amazing vocals of Atif Aslam, great beats and a grand music altogether. It is one of the best bollywood travel songs in hindi to use as a background sound for your next travel reel.
Album – Zindagi Aa Raha Hoon Mai
Artist – Atif Aslam
"Main sarphira musaafir
Hawaaon pe chalun
Yaaron ka main yaar hoon
Haan hans ke sab se milun"
45. Harleys in Hawaii
An amazing track for getting into the sensation of the best travel reels and getting your travel content out on instagram, etc. Katy Perry and her music is loved by many across the world and this one just takes you through the sensation of travelling to a tropical island and spend a few days roaming around there solo or with your soulmate. Also, who doesn't love Hawaii, right!?
Album – Harleys in Hawaii
Artist – Katy Perry
"Boy, tell me, can you take my breath away?
Cruisin' down a heart-shaped highway
Got you swervin' lane-to-lane, don't hit the brakes
'Cause I'm feelin' so safe"
46. Tere Mere from Chef
Tere Mere Darmiyaan is a sort of underrated song in my opinion as it deserves a place to be in the topmost travel reels of great mountains with a slow-mo video of the mist as you move through the snaky roads towards the wonderlands.
Album – Chef
Artist – Armaan Malik
"Le ja mujhe saath tere
Mujhko na rehna saath mere"
47. Still Don't Know My Name
You might have heard this one recently while scrolling up your Instagram's reels section. This song is so popular that more than thousands of travel reels have been made onto this one. But that does not mean that it's outdated – but actually it's very much a trending and best travel song of all time to use in short travel videos.
Album – Euphoria
Artist – Labirinth
"Still don't know my name
You still don't know my name
And I would die or stay
For you right now
But you still don't know my name"
48. Patakha Guddi
Patakha Guddi from the movie Highway is one of the best travel songs of all time in Hindi. This song describes a free spirited nature of the person who loves to travel and wander across the world away from home. This is one of the best travel songs for Instagram reels.
Album – Highway
Artist – Nooran Sisters
"Maula tera maali
O hariyali jungle waali
Tu de har gaali pe taali
Uski kadam-kadam rakhwali
Ainve lok-laaj ki soch-soch ke
Kyun hai aafat taali"
49. Fly Away With Me
Everyone has someone or needs someone sometimes that you would like to take with you away into the skies or someone you could just run away with. Fly Away With Me speaks for you as the song to that someone and tells them that they are your person to fly away with.
Album – What A Time To Be Alive
Artist – Tom Walker
"So come on fly away with me
To a place where we could be anyone we wanna be
And we can bottle up our fears
Brew a taste so sweet
Knock us off our feet or more
Burn our troubles
Inhale them all
Paint our future on a fractured wall"
50. Kitni Haseen Zindagi
Recently trending and climbing up that reeling ladder is this song by the legendary Lucky Ali called 'Kitni Haseen Zindagi'. Reelers have been using it as the unique background score for their travel reels showcasing the streets or the road in a one shot video of your trip.
Album – Kitni Haseen Zindagi
Artist – Lucky Ali
"Kitni haseen zindagi hai yeh
Hoton pe jaise kahani hai
Sadaa yahan kiska thikana hai
Un ki rawani mein jaana hai"
---
Conclusion
We hope you enjoyed our list of the best travel songs of all time. If you have any suggestions for future lists, please feel free to post them in the comments section below. Also, if you enjoyed this article and would like to see more like it, please follow us on Facebook or Instagram. We're always looking for new ways to engage with our readers so stay tuned!