"Sometimes, all you need in life is a couple of good friends and a thirst for adventure!"
Kerala, a state in the southernmost tip of India, is known for its tropical climate and backwaters.
The uniqueness of Kerala's history and distinctive culture are reflected in every aspect of its arts, music and dance.
Paralleled by golden beaches along the coast, water-bound rivers and lakes in central parts, high mountains at north and arid land at south; Kerala offers a varied landscape for travelers.
In this blog post you will find a unique kerala travel guide, a helpful itinerary for a week in the Gods own country exploring Munnar, Alleppey and Kochi along with the experiences we had when we went there on our college trip.
This was my first time travelling with friends and that too all of them were really close ones, including her, Jelly (you read about her in the Manali itinerary blog). So, yeah, basically she knew me very well, and she found out.
But till the time she did, she realized we're soulmates too. Maybe the universe told her in some mysterious way as well. This was our first time travelling to somewhere, together. It had to be magical, because with her- everything is.
---
Day 1 – The Journey Begins | Lucknow to Kerala by Train
Our train journey was going to be for 2 days from Lucknow to Ernakulam which is on a distance of about 2500 kilometers.
It was long, but it was really memorable.
I woke up early in the morning, packed the left out stuff and left to a friend's place. He got ready too; we booked a cab and went to the Badshahnagar Railway Station and were the first ones to arrive.
Everyone was excited for the journey and couldn't wait for the train to reach our station. But, it's Indian Railways- they never come on time.
But it was all good as we were all together and our excitement was on the seventh sky. Finally the train arrived and we hopped on, kept our belongings on our respective seats.
Now, we got tickets on RAC basis i.e. we got the side window seats and had to be two people on one seat. But the seats were all close to each other so we were all together. The train started and the journey began.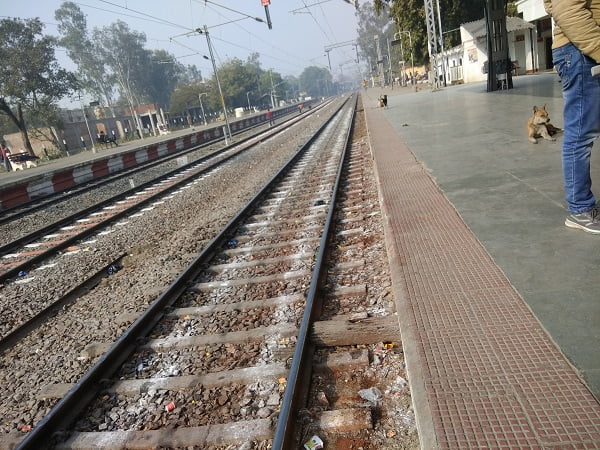 We shared our seat together, talked a lot about almost everything- the trip, friends, the view from the window, about us.
All the people in the group were really familiar with each other except one, let's call her Samaya for privacy reasons.
Now, Samaya never actually had the chance to be with all of us during the college, neither did we ever try and go involve with her and her friends.
The thing was that before the tour took place, she and some of her friends were looking forward to go with us on this trip, but her friends cancelled at the last moment due to some reason.
We thought maybe she'll opt out too, but she didn't. She is brave, I would say, brave enough to come along on this ten days journey with people she knows nothing about except for that they study in the same class in the same course at the same place that she does.
Who knew, we would form a great friendship together in the tour. So we invited her over as me and jelly felt she'd be lonely or left out.
It turned out to be the best thing we did and one of the most memorable times spent on our journey to Kerala.
You know how sometimes, people just click. We did. We played little games, we talked, or actually mostly I did- a lot!
All in all, we enjoyed a lot and didn't even realize it was night already. Now most of the people in the group brought different types of things to eat, we all gathered around for dinner, having those homemade delicacies for the last time, for quite a while till we return home.
---
Day 2 – 24+ hours in the train towards God's Own Country | A Day full of Funny Stories, Games and Chats
We woke up to the second day of our train journey. Now we still had the remaining journey of about a full 24+ hours to our destination.
The only problem was- the messed up dirty stinking washrooms of the train. They were so messed up that a person could die if they be in there for like five minutes straight.
So we had to wait for them to get clean somewhere, somehow so we can use them. Also, we knew it was unlikely. Well, nonetheless we had a light breakfast with the railway-tea.
The Legend of the "Laal Mu Wala Bandar" (Red-Faced Monkey)
We met a little guy in the train- a small kid, maybe 5-6 years of age– coming to us over and over again to tell us "the legend of the red faced monkey" or in his own words, the "laal mu wala bandar".
He told us he saw a huge red-faced monkey menacing on the kid's house roof and how he tackled the monkey and saved the day.
He told this to us for like a million times. It was hilarious the way he told it. He even danced for us a little bit. His parents laughed, and we laughed with them.
And I guess that is what travel is all about right – meeting new people, laughing with them, telling them interesting stories, listening to theirs, that's what makes travel worth it.
The Curious Case of "Anda – Biryani"
Another hilarious thing that kept on happening throughout the train journey was the case of the Anda-Biryani.
Anda means Egg and Biryani is an Indian dish made with highly seasoned rice and meat, fish, or vegetables.
So, from early morning since we woke up at till the night arrived, we were constantly being approached at an interval of not even five full minutes and asked if we want a pack of Anda-Biryani.
And it again started the next day till we reached our destination. At last, the person selling the biryani asked us if we'd ever take his item or not. We said no. It was really funny.
---
Day 3 – End to a Memorable Train Journey | Commencing the Trip to Kerala
We reached our destination in the afternoon, finally.
We met other friends from our group outside. They came via flight and missed the amazing and comedic journey we had for the last two days.
Now, our whole group was right there, in Kochi – eleven people – ready to explore the God's Own Country.
Our Traveller was waiting for us just outside the Ernakulam Station. We all hopped in, decided our seats and started the journey to our first destination: Munnar, situated at a distance of 125 kilometers from Ernakulam/ Kochi.
Munnar is a hill station and former resort for the British Raj elite; it's surrounded by rolling hills dotted with tea plantations established in the late 19th century. It's most famous for its tea plantations and spice gardens along with the scenic views provided by the hilly areas.
We reached our resort- The Season 7 Resort at night time. The road to the resort was really steep going down the hill; it was adventurous, and terrifying all at the same time.
It was an indescribable feeling for all of us to reach our first destination, to reach Munnar.
We were eleven people, so we had four camps booked there. We all gathered around at one place to have our dinner. Then we all had a chat for few hours about how everyone was feeling, and some random stuff.
Then everyone got back to their camps and went to sleep after a tiring journey.
---
DAY 4 – Exploring Munnar | Tea Plantations, Mattupetty Dam, Kundala Lake and a Bonfire Night
I, Jelly and four other friends from the group decided in the previous night that we'll all wake up early in the morning at around five o' clock to go on a morning walk around the camp site.
That's what we did. We all woke up and left for the walk together.
We saw the beautiful and magical sunrise from behind the mountains. Clicked like a thousand photographs, of us, the mountains, the sun rising.
We came back and till the time we were back, others woke up too.
Then we went to get dressed and ready for our sightseeing journey today. We had our breakfast at the seating area of the resort: Idli Sambar, a pretty famous South Indian dish all over the world. Idli is like a soft and spongy rice cake and Sambar is a lentil based vegetable stew; it is somewhat a spicy masala dish very popular in South India and Sri Lanka.
Tea Garden and Factory
The first sight in our tour was the Tea Garden and Factory.
Here we learned about the different types of tea, colors of tea, and how it all is created.
There are basically 4 to 5 steps to create good tea.
There was also a Lockhart Factory Outlet where one can buy the tea and take it home.
Beside the factory, there was also a large scenic garden just behind the tea museum. It was very large, and an amazing place for photography enthusiasts.
You could see the mountains, the river, it was peaceful and an awesome view. There was also a ship-like infrastructure where you could sit and have tea from the outlet, known as "Pokoe @ Lockhart". It kinda' reminded us like the Titanic; we posed there and around the gardens for many photos to be taken.
We were supposed to be out of that place in an hour or so, but would you believe how much time we spent there? About 3 hours!! Clicking pictures.
Now, due to this we had to skip a few sights. But it was not at all bad, at least we got some amazing photographs, you know.
Kundala Lake
Next stop for us was the mesmerizing Kundala Lake. It is said that when the sun rays hit the Lake, it gives the people there a heaven like experience with a sort of glittering effect.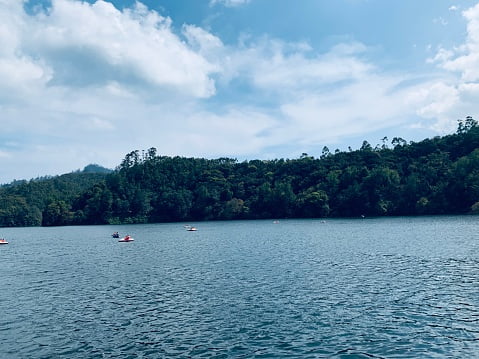 The picturesque lake is surrounded by green valleys and magical landscapes. You could opt for boat rides while over there. We relaxed there for some time and went back on our Traveler.
Mattupetty Dam
This was our last stop for the day. Mattupetty Dam is a storage concrete gravity dam built over the Mattupetty Lake to conserve water for hydroelectricity.
The Mattupetty Dam and lake are ideal picnic spots for many tourists, visiting Munnar.
Therefore, the District Tourism Promotion Council (DTPC), Idukki, has made arrangements for the people to enjoy different boating facilities like speed launch, slow speedboat, pedal boat, row boat, and motorboats.
It helps many animals and birds with its constant availability and engages tourists with its splendid surroundings, found nowhere else. The still water of the dam and the nearby tea ground makes Mattupetty an ideal tourist destination.
Camping Bonfire | Kerala Travel Guide
We returned to our campsite resort late in the evening, and took some rest.
After a while we all gathered around for dinner. We asked for the resort people if we could do a bonfire there, they told us yes but we have to do it ourselves. It wasn't that big a deal.
So we, me and other three guys found thick wood lying around, and a few dried up leaves, we kept all of it at a place, near the camp – and burned it. We created our own bonfire (at it was truly a great experience). Then everyone came to sit around the bonfire, we had a party – with dance, music, friends and everything that a party needs.
After some time, we had to get back to our camps, as something horrifying happened.
It was late at night, we were all dancing to the crazy tunes, when suddenly a pack of cats came out of nowhere and purred in there cutest little voices.
Everyone started to run to their respective camps. It was so terrifying for people as if the cats would have eaten us. It was actually a hilarious scenario.
Everyone thought it was some wild animal. We were all then tired, so went straight to bed for a good night sleep.
---
DAY 5 Munnar to Alleppey | God's Own Country
We had to check-out from Munnar today to leave for our next destination, Alleppey. Alleppey is situated at a distance of 163 kilometers and it took us around five to six hours to reach there.
Spice Gardens
We visited the Spice Garden while heading to Alleppey.
Spices are very much famous in Kerala for the Ayurvedic and medicinal purposes.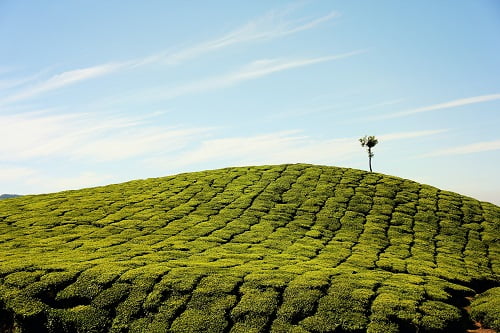 People from all around the world come there to buy these Ayurvedic Medicines made by the spices that grow here, and use them.
The place is like a forest, beautiful and full of different types of spices. Some we knew about, some we heard the name for and some we didn't knew at all.
It was really an educative tour. Our guide, had amazing knowledge of the spices – what they do, how are they grown, and everything. Outside the Garden, there was a store where you could buy these medicinal herbs and take them with you.
Checking in to Alleppey
We reached Alleppey late in the evening. We took rest for a while and then left looking for food. Someone told us there's a restaurant just a few blocks away. LIAR! We went out of our resort, Ashdale, and kept on walking in search of food for about 3 to 4 kilometers, maybe more and finally got a place.
We got the food packed from there and returned to out Resort. We all gathered around and had our dinner, and then we all went to sleep.
---
DAY 6 – Experiencing Alleppey in God's Own Country
We all woke up to the sound of the backwaters, which was at an area right behind of our resort.
It was a soothing sound and it added to our already excited souls, some more excitement – as we all were heading today to cruise around the famous backwaters of Kerala on a houseboat. A houseboat is like a small hotel- kind of.
You could even book it for a night stay or two without having to think of increasing your budget more.
We, however, booked a cruising tour on the houseboat for a day to chill and be free in that peaceful environment. We were really excited. Well we were excited for all the days we were on the tour, every day. But the main and the most excitement was for this houseboat cruising experience which we were gonna' have this day.
We all got ready and went for our breakfast. After breakfast, our traveler was waiting for us just outside. We all hopped in and the journey began.
Alleppey Houseboat Experience
We reached the Punnamada Lake, and waited for some time there, while clicking a few more pictures- of the sun, the lake, us. Then we all went to our houseboat for the day.
The houseboat was sufficiently large enough- We were eleven people with about five-six crew people and a few kitchen workers in there and it still had room for everyone to be relaxed. The houseboat had 2 rooms, with double beds and very clean washrooms.
There were some small shops near the lake where one could buy some great and authentic sea-food.
We got our welcome drink, played music and danced for quite a while. Then our first stop over near the land was so we could be given a very famous drink of the place- known as toddy. Toddy is like a palm wine. You can find toddy shops all over the state of Kerala.
It was an experience that cannot be expressed in words.
It was like everything one might think that gives you peace, imagine that. And try to feel. The cool breeze. The cold water when you try and touch it. Friends around. It was like all a person could wish for.
I and I won't be wrong if I say this on behalf of everyone present there, that we all wanted those moments to stop. Just then. And there. Forever.
We had our lunch in the houseboat and returned towards the shore, while lying on the furniture of the boat.
It was evening now, and we reached our shore. It was amazing the way we all felt. And also it felt like it all got over so quickly. But that's like the rule, right. Good things, feel like they end early.
Alappuzha Lighthouse
After this peaceful houseboat experience, our next spot to stop (ok, sorry :P) was the Alappuzha Lighthouse. A literal lighthouse straight from the books and the animated movies we grew up watching – the colors and all.
Imagine a lighthouse. Even if you haven't visited one ever. Just imagine. A tower, with red and white stripes of colors. Exactly that, is what the lighthouse looked like.
A typical and a very huge Lighthouse it was. The place was very green, filled with trees and bushes. It was like a garden. The greenery surrounded the lighthouse, which was situated in between.
Now lets get our informative glasses on and give you guys some facts about the tower. The tower stands at about 90ft tall. Visitors are allowed between 1500 to 1630 hours every week day at an admission fee of Rs. 20/-
When you follow a rounded staircase inside the tower to reach the top, you will be seeing one of the most amazing panoramic views of the city at one side and the Alleppey Beach at the other.
We visited it at the time of sunset. And the view: Oh My God! The view was beyond amazing as we all just stood there watching the sun slowly coming down to be submerged in the massive sea.
The little space was jam-packed with little students from a nearby school who came there for an educative tour. They all were very small and very adorable. It was good, we all felt good. And then we came down through the stairs. Also, one important thing – you need to remove your shoes before entering the tower.
Alappuzha Beach
The Alappuzha Beach was our first experience of a beach in the trip to kerala.
You know, when we talked about Kerala, we talked about beaches – a lot.
So finally, not for a very long time though, we visited the Beach. The hot sands, the cold winds, the even colder sea.
We stood there looking straight towards the massive Arabian Sea with no end, with our feet slowly gushing down the sand whenever the sea water came running, and our hands tied down with each other like a magical enchantment.
Friends and the vibes were an amazing thing about it all, but it also was the first trip where us – Jelly and Me, were together – and as we stood there, hand in hand – smiling, talking, feeling – it all felt like the universe is telling us something like, "See, I made it happen! I made you both find each other at the perfect time in your lives. And now that you've found your soulmate, just never let them go, aight?"
And we gave it a little nod as the grip in our palms tightened and love blossomed.
It was wonderful. It felt like home. No. Not the four walls we stay in. Not that.
Home doesn't need to be that. Home could be a feeling. An emotion that you feel, when you are at your most peaceful self and you have the most peaceful vibe. And the most peaceful person with you.
I realized she is, all of that, My Home – Someone I could always go to find myself, and my peace.
"A Walk To Remember in Alleppey"
Everyone had dinner together and was chatting. We- me, Jelly and two of our friends – let's call them – Sweeta and Carman (privacy reasons) sat outside in the resort garden.
We talked for a while. Then decided to go for a walk, just randomly around the resort.
Okay, so we all went outside, it was around 0100 hours. We four talked and walked and clicked photos under the street lights. We walked for a few miles and saw a church.
We went there, it was closed though. But we sat there for a while. Then we realized it was something like 0200 at the time, and we didn't tell anyone that we were going for a walk. Now there was a thing about those streets of Alleppey that nearby our resort was a village where fishermen lived. So they said they roam around the streets and could target travellers if you roam around at night. It was scary. But we did not know about that at the time.
Then we returned to our resort, and saw two of our other group members – looking at us like we were some sort of criminals who escaped.
There was fire like anger in their eyes. They told us it was dangerous and you guys went without informing anyone. And all that.
We came to our room straight and laughed. We laughed like anything. No one knows what actually happened there, because we haven't told anyone this. That night became the most memorable night of the trip. Which only we four know about till now. (btw, if you guys also want to know what happened, tell me in the comments and I'll tell you. Until then, let's just keep it a secret.)
---
DAY 7 – The Real Beach Experience – The Sand, The Sea, The Sunshine and Love | Kerala travel guide
Today, we had to check-out from our resort at Alleppey and head towards our final destination – Kochi. Kochi is situated at a distance of 53 kilometers. But we reached there in the evening.
Why? Because we had to BEACH PARTY!!!! I mean not a party, but we went to the beach and stayed there for very long till the sand reached everywhere in our body wherever it could possibly reach.
We all packed our bags again, had our last breakfast at Ashdale Resort, checked out and hopped in our traveller to head towards our last destination while visiting Mararikulam Beach En-route.
The Magnificent Marari Beach Experience
Marari Beach or Mararikulam Beach is at a distance of 11 kilometers from Alleppey and it is situated nearby a fish village- Mararikulam.
It is a typical Indian beach with all the basic facilities. It will surely refresh your minds with the view, the sea, the sand, the wind, and the Maggi.
Yes, we secretly went to have a bowl of the most delicious Maggi, after so long. I would recommend having it from any one of the stalls situated near the beach. Try a bowl, or two, or three!!!
It was the most "kid-fun" we had in our trip. I mean we had fun every day from the start to end of our trip, but this beach turned us all into little kids – running around, shouting and screaming when the huge sea waves hit us, laughing our hearts out.
We all enjoyed a lot over there, some of us even lost their sunglasses as the sea came running and snatched 'em away.
The sea was really like a naughty child, like it came with so much energy towards us, seemed to grab our feet and pull us down inside.
It was really an experience to remember. It was really terrifying too. Like no one wants to be sucked down by the Arabian Sea, when you don't know how to swim, right.
It was hilarious as well, when we all kept falling on the water. We saved each other by locking our legs and hands together. ('Cause that's what friends do – they laugh at you, and then save you from potential sea monsters as well!)
It felt very peaceful holding hands with Jelly, staring into the endless sea, seeing if we could find the place where the sky and the sea meet.
The experience in itself was love.
Because that is what love is supposed to be right? Not caged, not demanding, but free. Free from everything, Free like a bird. Free like the waves of the massive ocean. Starting slowly and then surrounding you as a whole inside. Love should be peaceful. And that is what everything felt like. That's what everything feels like with her. Like there is no rush, like at a slow and steady rate, life is passing.
We all were covered by sand till the time we had to leave the beach. We all bathed turn by turn nearby and changed into comfy clothes to head straight towards Kochi.
Reaching Our Final Destination of the kerala travel guide – Kochi
It was late in the evening when we reached our hotel in Kochi called the Plaza Suites. It was situated at a great place with the main market nearby.
All our stays from Munnar to Kochi were brilliant. We booked them all through Oyo Rooms. It is an amazing platform especially in India to book your stays through Oyo because most of the times the hotels are great with good food and at a good location provided that you checked it out thoroughly with the reviews and the pictures and everything.
We went to our rooms. And the rooms we got were big, like massive. Proper suites in the most accurate sense they were.
That night was when for like the first time on our trip to Kerala we had the best dinner.
We ordered it from Swiggy.
Swiggy is an amazing app for ordering food from any restaurant around the place you are in. The food was delicious.
Me, Jelly and Samaya (remember her, right?) went to my room as we weren't sleepy at the time. We talked for a while and didn't realize when we slept while talking.
---
DAY 8 – Exploring the Capital City of Kerala – Kochi Experience
We woke up for our day trip to Kochi, the capital of Kerala. We had our breakfast, got ready and hopped into our traveler.
Kerala Folklore Museum
Our first stop was this amazing museum consisting of so many different and unique articles from the Kerala folklore.
If you have even a slight of interest in culture or traditions of a place, this is a place you must visit in Kochi.
The ticket price costs about a hundred Indian rupees. But trust me, it's worth every penny. Also, if you want to take a camera along with you they charge another 100 rupees for that.
The museum is of three stories and the unique thing about it is that all these stories are structured in three different styles – the Malabar, the Cochin and the Travencore styles, respectively.
The museum contains stone, wood, and bronze sculptures, terracotta works, stone age objects, jewelry, paintings, oil lamps, musical instruments, tribal and folk art, wood works, utensils, masks, traditional art forms and so on.
The staircase was also very interesting with the paintings on them. All in all, the museum was very informative and a very interesting visit.
Santa Cruz Cathedral Basilica
This church wasn't just a mere tourist spot we went to visit for us. It was something different.
So let me tell you this story. We reached the church, it had a beautiful white Gothic – style architecture. We entered it and went to the front seats.
We saw there was a wedding going on over there.
Many women were dressed in ethnic silk sarees and there were two chairs kept and in front of those chairs was a stage on which a decorated table was kept.
Behind that table the priest was standing, reciting something.
We did not understand it as it was in their local language, but it felt peaceful.
After a while, first the bride and then the groom arrived. The priest continued the reciting and there was some soft music playing. When the bride and the groom stood together, the groom kept looking at the bride. I felt lost in the moment.
That feeling. I had never felt it before. My heart was beating really fast. I can't explain that feeling. Even while typing it down my heart is beating super-fast. For a while there, we both were lost. And it felt amazing. Inexplicable, but amazing.
After a while we came back from our little dreamland, and went out of the church. We never left our hands for the whole time we were inside the church. I realized there, I want this, with her. I don't have to look for peace when she's around. She is my peace. My magic.
Sunset Cruise Experience
It was evening, and we had booked a sunset cruise for capturing the perfect sunset feeling from the waters of Kerala Sea.
That experience was also very peaceful and refreshing. The cold wind against our faces and the blue water of the massive sea. We could see many cargo ships and cruises along the way. Also, we saw huge – and I mean huuuge, Chinese fishing nets (or Cheena Vala) being used to catch fishes.
When the sun went down, we saw it meeting the sea, and slowly setting down for letting the moon take over the world.
They have this relationship right, the sun and the moon. They are both rulers, of the same world. They share it. The sun rules the day. And when the night arrives and covers the world into darkness, the moon takes over. I have always thought how interesting it is to think about.
After the sunset, the night arrived with some dancing music – played by the cruise people for us to enjoy and dance it out. We danced for some time. Until we reached back to the shore and returned to our hotel.
---
DAY 9 LAST DAY IN KERALA, INDIA
This was our last day of this amazing and most memorable trip. It was upsetting.
But that's what travel is. You never feel like going back home but when you do, it feels good too. As a wise (iron) man once said, "Part of the journey is the end."
Grand Mall
So we hopped on to our traveler, and went to the Kochi Grand Mall. There was a shop called NALLI, a famous silk saree store. Everyone got at least one or two sarees from there for our moms, mostly. We spent some time there, shopping and then went out.
Hasta La Vista
Late in the evening we reached the Cochin International Airport.
We had to say goodbye to not only Kochi, or Alleppey and Munnar, but also to all those places we visited, and made so many memories in so little time. Our friendship grew during these days. And till now we all are together in contact even after the college is now over and everyone is busy with themselves.
"You will be shocked when you discover how easy it is in life to part ways with people forever. That's why when you find someone you want to keep around, you do something about it." – Ted Mosby
So we went inside the airport, did all those airport procedures and waited for our flight till home to arrive.
It arrived after a short while, we boarded it and embarked on our journey back home discussing all those magical moments we spent and remembering all that we did in these days.
---
"

Worst part of a trip, is when it comes to an end.
I never felt this way ever in any previous trips of mine.
All those were great too and I made many memories in those trips too, but in the end all I wanted was to go back home.
But it didn't seem like that way in this trip.
This time was different. This time, I did not want to go home. I wanted to stay.
With all you crazy, insane and magical people.
With you, Jelly.
To stay and just roam around places clicking random pictures of stuff we see, of us and of everything.
To say all those infamous catchphrases we invented over there throughout the journey.
To repeat all those lamest jokes and laugh at them again.
To scream for no reason.
To make people laugh.
To laugh with them.
Sometimes at them.
We all wanted to stay.
But the vacations were now over, Life had to go forward.
And we had to go along with it.
We knew college is about to end.
We had to come back. Into reality.
But I know all our minds are somewhere in those places, those sites, and everywhere we went.
It was indeed a family trip, with a family we chose for ourselves. And it was beautiful.

"
That's All Folks!