"Road Trips are the best example of the journey being as beautiful as the destination."
Planning a Road Trip for Beginners from start to end could end up becoming a draining process if you don't know where to start.
Road Trips have been growing vividly as a trend, now more than ever. Maybe the pandemic had to do something with it, but travel lovers from across the globe have found out what the safest and even a lot comfier way to travel around the country could be.
Today, as I returned home from yet another road trip, I figured I shall research about the trend and create for you #SoleMates a comprehensive guide to planning a road trip.
Let's Go!
---
Steps to Planning a Road Trip for Beginners
Planning a Road Trip beforehand could be a hefty task, but also an important one. We have constructed an easy to remember 6-step guide for y'all to have it all set up before the journey begins.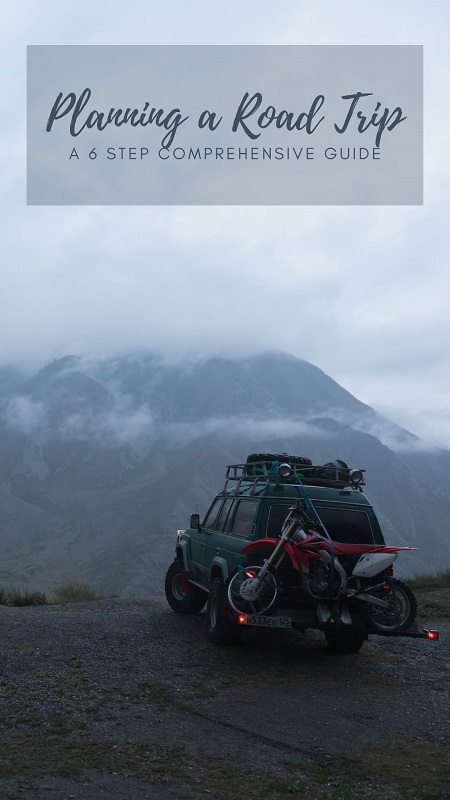 1.
Decide the Destination
Okay, this might seem a little too obvious but it is the first step to plan before any kind of travel venture. Deciding your start and end point along with a few mid-points for the journey can keep you right on track.
Decide your destination. It might be a short weekend getaway with family or maybe an extended version of a weekend getaway with friends.
You can research around choosing the destination with the members travelling along, by searching on google or other platforms online or just merely deciding by a game of chits!
When planning for your destination, look at the map and the route – not just for the turns you gotta take, but also if the route has some interesting spots that could be a fun visit. Always take at least an hour or two as extra time in your planning step to make sure you get to enjoy the journey as much as you'd enjoy the destination.
---
2.
Plan your budget
Now that you have the destination along with the route sorted out, the next big thing for your planning phase is to plan a budget for your road trip.
First and foremost, note down your estimated budget as per the time you want to be on the journey – days, weeks or a month.
Let's now breakdown the basic elements which would include the major part of your budget.
Gas/Fuel
Gas or Fuel is one of the most important things you need to keep in mind before heading towards your destination. Number one thing to keep in mind for a Road Trip for Beginners is to calculate how much fuel or gas you'd need for the entirety of the trip.
The simplest method to calculate the expense is as per the following.
Calculate the Total Mileage of the road trip.
(The best and easiest way to achieve this online is via Google Maps. An alternative option can be the Mileage Calculator.)
Next, Divide the Mileage with the Miles per Liter of your Vehicle.
Finally, Multiply that by the cost per liter.
Accommodation
The second really important aspect or element when planning a road trip for beginners is to decide and book your stay options at least two days prior to the date of journey.
Accommodation accumulates a high percentage of the total travel expense in all kinds of travel. So the best thing to do is to research and book a stay option which suits you, the people you are travelling with and your budget.
Blogs come in handy during these kind of researches and to understand the various options you can choose as a stay – from guesthouses to dharamshalas to posh hotels to youth hostels, etc.
You can do a simple google search to find out hundreds and thousands of articles telling you exactly what you want about the destination. You can even look into some travel hacks to save extra money while you travel.
Food & Drinks
Next in line for the elements' checklist for your road trip planner phase, would be to keep some amount for the food department. You can note down a budget for the food you will have while on the road and while staying at the destination.
The best way to do this could be to research an average amount for a meal at the particular destination and multiply it by the number of days you plan to travel for.
Note – As per this article from India Some Day, the average price per meal in India at a regular restaurant could be around INR 250 to INR 400 per person.
But not to worry, since India is a land of mouth watering street foods almost everywhere you go. You can have a proper dinner at a nice restaurant while having the street delicacies while travelling during the afternoon.
Another quick hack that most travellers tend to follow to save money and hassle of meals during a trip is to get a hotel stay with complementary breakfast. A breakfast is said to be a traveler's meal of the day.
You can have a nice and proper hefty breakfast and it would keep you going throughout the lunch time.
Parking Charges
Parking charges comes out as a not-so-happy element of planning a road trip but it is an important one. Especially when you are self-driving or carrying your own personal vehicle for the trip.
While booking the stay, make sure all the places have a parking space. It would be better if there's a free parking available.
While planning out the places you would visit at the destination and nearby it, try and research out the parking charges each one of it requires.
Always check for the No Parking Signs while at a particular spot while travelling, so you don't have to face any issue and can enjoy at the fullest.
Other Important Things to Keep in Mind While Planning a Road Trip Budget
Find out if there are any tolls coming on the route you've decided to take. Calculate the approximate total toll price for the destination through websites like TollGuru, etc.
Note down the entry fees (if any) for the spots you want to visit at the destination. You can find them easily by a google search.
After calculating the approximate value of your road trip with all the aforementioned elements, add a particular amount to the total as a miscellaneous. These would be cost for unforeseen circumstances or vehicle maintenance, etc.
Note – One of the most important thing while planning a road trip for beginners or 100th timers is to keep all the people travelling together on the same page. Especially as far as the money element is concerned. If you share the budget, you can have a more stress-free experience.
---
3.
Choose Between Rental or Self Drive
When planning a road trip or creating a Road Trip Plan, another important thing is to choose how you are going to travel i.e. your mode of transportation. Whether it will be your own personal vehicle, or you'd prefer a car rental? If you need to rent a car, would you prefer a vehicle with driver or a self-drive?
The majority percentage in your decision making in this segment would come from the budget you have allocated for the trip. And the rest remaining percent would be the choice of all travellers.
Popular opinion, as per the new trends go, says that a Self Drive could be a better choice to make rather than a cab rental. Let's Differentiate!
| | | |
| --- | --- | --- |
| Element | Cab rental | Self Drive |
| Privacy | No Privacy. The driver would be hearing all your conversations. You might not be very comfortable during a discussion. | Yes to Privacy. A self drive vehicle will provide you with ample moments of privacy or crazy conversations. |
| Freedom | When hiring a car rental with a driver, you will have to go as pre-decided. You do not have the flexibility or freedom to stop at anywhere you want. | When self-driving, you have all the freedom, time and flexibility to stop wherever need be. You can even find some interesting hidden treasures. |
| Control | You cannot control the trip anymore. You just have to go where the driver takes you. Also, sometimes people tend to feel uncomfortable to ask the driver to take a stop for selfies, or just to spend some time at a beautiful landscape. | You have full control over the vehicle, the routes as well as the spots you want to stop at. Stop anywhere you want, and whenever you want. You can even take the vehicle out at midnight to roam around the destination. |
| Cost Benefits | A Cab Rental could charge you a lot extra if not thoroughly researched. | Self Drives mostly have average prices when booking. You can hire a self drive vehicle as per cost per day. |
Well then of course, there's a third option of taking your own vehicle along for the Road Trip. Just like a self drive car rental, a personal car ride for the journey will provide you with freedom, control and privacy without having to pay any extra charges or depositing any money.
A few benefits of taking your own personal ride for the adventure trip with friends or family would be –
Personal Vehicle is a member of your family and your hands are much more comfortable riding it than it would be for any new vehicle.
Rental Cars, be it with or without driver could be expensive depending on various factors like the distance and time when compared to taking your own vehicle.
When you choose to take your own vehicle while planning a road trip for beginners, you have one less worry in your mind and get to travel and have fun. You don't need to worry about it getting scratches and stuff like that cause it is your vehicle.
The next step talks about preparing your vehicle for the ride. Read on to find out more.
---
4.
Prep your Ride
Driving a car on a day to day basis from home to office and back and taking it on a full fledged road trip could be two completely different things.
So the next step in planning a road trip for beginners would be to prepare your vehicle.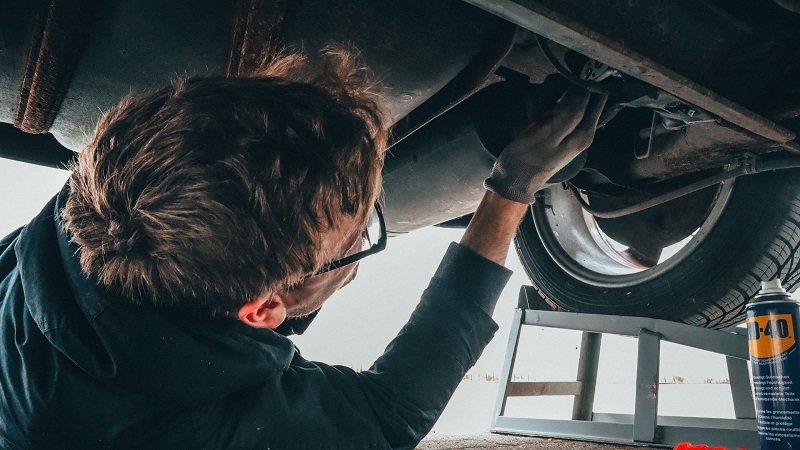 Checklist for tuning up your ride for the adventure –
Ensure plenty of room according to the number of people travelling with you. Keep in mind that most of your time would be consumed while inside the car, so the comfort needs to be a priority.
Get the required fuel/gas refilled as per the mileage or total distance of the journey.
Get a full body checkup for the vehicle. Less the chances of your ride breaking down during the trip, the better.
Make sure the oil, tires, fluids and air filters are in the best shape before the ride takes place.
Check the lights and blinkers properly.
One recommended essential to keep for the vehicle is an emergency kit which includes jumper cables, flashlight, reflective triangles and water.
---
5.
Checklist of Road Trip Essentials
Following is the list of the most essential items to keep with you on the journey to make your road trip for beginners plan a bit easier. Comment down below if you think something's missing.
---
6.
En route entertainment in a Road Trip for Beginners
The last leg of planning a road trip for beginners is to plan up the entertainment quotient of the trip. You have the vehicle set up, you have packed up all essentials for the trip and even planned your total budget, now comes time for the FUN!
This one is an element to plan out mainly for rides taking longer routes. Although, looking out the window for hours is a vibe on it's own, we still need some other stuff to keep the fun going.
Create a playlist before the journey with all the favorite songs from each member. Download and store them in a pen drive and carry it along. Make sure the playlist includes a majority of genres – from soft music to party vibes.
You can also get in some interesting podcasts if you love listening to stories as you travel.
Remember to download all the songs and/or podcasts, so you can listen to them offline. There will be times in the journey when you'll have low or no network on your cells.
Other than the audio, you can bring along some games like a deck of cards, crossword, etc. The driver needs to concentrate on the road, but the passengers are allowed to play!
One other game, very popular in India, is Antakshari. Here people play in teams or individually and sing few lines of a song and the sound of the letter that the song ends in, the other team or person needs to start a song from that letter within 5 seconds.
---
Additional Tips to Remember before Planning a Road Trip
Top 5 Best Apps to Install on a Road Trip for Beginners Anywhere Across the Globe
Google Maps – Most trustworthy Navigational App.
Roadtrippers – One of the best and very popular Road Trip Planner App.
Waze – Helps you avoid traffic jams, accidents, construction area and more.
TripIt – Instantly organize all your travel plans at one place.
Drivvo – Finance manager for your vehicle. Fuel, refueling, maintenance, expenses and income control partner.
What not to do on a road trip?
Do not rash drive. Keep it steady and enjoy the journey.
Do not try to complete longer miles when feeling exhausted. Either take turns for driving or stop whenever needed.
Do not hog on just fast food. Keep it balanced.
Keep the Road Side Etiquettes in Check. Drive responsibly.
Do not drive at familiar roads. I mean, what's the adventure when you do not go a little off-road from time to time, right?
Best Road Trips for Beginners in India
Mumbai to Goa – Car and Bike Enthusiasts Favorite. Especially since Dil Chahta Hai came out!
Delhi to Rajasthan – An Easy Road trip for beginners, Delhi to Jaipur, etc. can be a really lively experience for friends and family alike.
Shimla to Manali – From one beautiful hill station to another.
Puri to Konark – One of the most picturesque roads in India. You can also visit the interesting and konark temple mystery.
Bangalore to Bandipur Forest – The list for best road trips in India cannot be completed without mentioning this blissful experience of a ride through dense forest area.
---
Road Trips are an amazing kind of adventure and planning one could be an adventure of sorts as well, when done right and before hand. More blog posts for essential information regarding Planning a Road Trip for Beginners coming up soon.
That's All Folks!