" We Travel not to Escape Life, But for life to not escape us. "
Travel calms our souls. It gives us our own time and space and freedom from our daily lives. It gives us an escape.
Wouldn't you like travelling to far away places for a week or a few days? Travel Hacks away your stress and gives you a new perspective: about life, about you and about the universe itself.
But every great thing has a problem. And for travel, the greatest rival is time.. And Money!
Travel isn't cheap. It demands your time and your money to give you what you're looking for. But that does not mean that you need to be one among the Richie Rich clan. You can travel much cheaper if you apply some intelligent hacks to your travel plans beforehand.
Today, I have brought to you a list of 15 Amazing Travel Hacks to Save Money While Exploring the World.
Cheap Travel Hacks that can save you a lot of trouble
You might have came across thousands of videos or articles of people travelling to most beautiful places in the world. And one of the many questions that might have came to you would be "How the hell do they afford it all!?" Well, same happened to me.
So I thought let's research a bit and provide you lovely people an interesting list of the best travel hacks to save money which you can use while heading to your next adventure.
Let's Get It!
1. Find Cheaper Flights
So, first things first, once you have your destination in mind, next we need to look for the cheap flight options from your place to the destination.
So the first thing to do is what you always do. GOOGLE IT. Google down the simple "flight fare from *source* to *destination*" and look at those results. Now you have the base fare for the flights, right.
Search Flights on Skyscanner (or your preferred Airfare Search Engine)
Next, we head to Skyscanner.com to find the listed deals for preferred dates. The best thing about SkyScanner is that it provides you an option to look at the cheapest month for flight bookings.
SkyScanner is basically a platform where you can search out flights, hotels and even car rentals and compare them up with thousands of options.
*Also, remember to be flexible with your dates so you can get much cheaper deals.
Compare and find the most suitable Deal
Once you've found a deal which looks good for you, do not book it yet! We need to compare the deal with other sites like Google Flights, WeGo, etc.
Optional – Once you are done with all the comparisons and have found your perfect option, you can check on the flight's official website for the fare differences. It is recommended to book via the official site if you want to avoid extra service charges.
*Another thing to remember is that when you book a flight at least 30 or 60 days prior the chosen date, you can find much cheaper options for your journey.
*While planning a travel, always book return flight tickets. They are slightly cheaper and much more efficient.
Take a look at the Guide by Tony Chau To Know How To Get The Cheapest Flights Available, EVERY Time… GUARANTEED?
2. Start out with Cheaper Countries
Most of the flight search engines online have an option from where you can search around for the more cheap destinations to travel to. See, being interested in travelling doesn't necessarily mean that you need to straight away travel to Europe, the United States or other seemingly expensive places.
Also, you can check out the given travel hacks in a cheaper country first and explore how they turn out to be. It could help you jot down a Travel Strategy for leveling up your travel game.
You can start short: travel to cheaper destinations where you might stay longer.
Google flights is the best way to search for cheaper destinations from your location. It has a dedicated google maps option where you can put down your dates and source location. And it will provide you with a world map while listing down cheaper international flights from home. You can choose whatever place best suits you.
3. Sort the Cheap Accommodations
The major things which make travel expensive, includes the flights and the stay options for the trip. So after you have your destination, figured out cheaper flights, next in line comes to look for great places to stay at affordable prices.
Hostels Accommodations have been growing in the business a lot since a few years. You can see many different kinds of youth hostels at lower prices almost everywhere you look. And these are one of the most amazing things or trends to happen in the Travel industry. And they are one among the most effective of the travel hacks mentioned anywhere.
Hostels provide rooms where travellers from different countries or cities stay in – together. It is like a dormitory. Some hostels might even have capsules so you have your own privacy in their. If you do not want to share your saved space with any other unrelated person, you can also book a single or double occupancy room in the Hostel itself. It is much cheaper than any Hotel or Resort anywhere around.
*If you are a budget traveller, Hostel Dorms are the best things to go for. You can meet like minded people, tell your stories, listen to theirs and make friends.
*Best Places to look for best deals on Hostels – Hostel World and Booking.com
AirBnB is an amazing site where you can find some best apartments for rental at the best locations for your next trip. These basically are rental apartments which people rent out to travellers. You can have an experience of a home away from home in the AirBnB. These are much cheaper than any kind of hotel rooms which you might opt in for the stay.
You get a whole apartment all to yourself. You can cook your favorite food in the Kitchen and look out at the astonishing scenes outside your window.
*Keep in mind that the AirBnB is recommended if you are travelling as a couple, or in a group. It could turn out to be quite costly if you plan on staying solo.
The most famous and best site for searching out these rental apartments is AirBnB. It has become a primary way of travel for most people.
Sign up for Hotel Credit Cards and enjoy best exclusive deals
Okay, let's face it all the above stay options are great and all. But sometimes you do wanna go stay in the luxurious hotel rooms and get yourself some precious room deliveries, right?
The best option for a budget friendly or maybe even free night stay in a hotel is to get their Credits. You can apply for the Hotel Credit Cards. And as you use them and gain up some points, you don't need to pay much for a well deserved stay in the place.
There are many online places which give out great deals of credit scores or points which you can later redeem at a classy hotel.
4. Carry less luggage – Pack Light to Travel right!
Baggage fees for the flight has been a great misfortune for all kinds of travellers from across the globe. Extra baggage costs you extra and all short or long flights have different regulations which you need to follow.
Use a Carry on rather than trolley bags
The only sensible travel tip for not having to pay more or to not argue with the Airport security is to try and pack less. There are many secrets to packing light. One of the most efficient is to choose a Carry on Bag with less space. Trust me, lesser the space you have lesser you will pack!
There are many advantages to using a Carry On – you no longer have to pay the extra fee and you no longer need to carry the heavy trolleys while travelling.
You can try out this amazing Wildcraft 45 Ltrs Grey and Orange Rucksack (affiliate link)
Another thing to note while packing stuff for your travel is that you shall only pack "what you must have" and not "what you might use". This means that you only pack clothing that you really want to wear while travelling. You have plenty of time to figure out what's what.
While planning a winter trip to your favorite snowy land, you shall keep in mind the right way to pack. Bulky sweaters or jackets take up more space than layers of clothes does. You can add layers to your clothing for the day before heading out for a tour in a cold place. Try to pack thermals, woolen inner wears, etc.
Note – Essential Travel Gadgets to pack – dryer sheets, universal USB ports, water bottles.
Dryer Sheets basically helps in keeping your bags, shoes, etc. cleaner and less smellier.
5. Use Public Transports or Rent a Self Drive to Get Around
Travelling like the locals do has proven to be a pretty decent way to save money. Thus it has made into many lists of incredible Travel Hacks if you are on a budget.
Public Transports like local buses, metros, inter city rails are great choices to get from one place to another while in any country. These are much cheaper than taxies and sometimes, a lot faster too.
Another amazing and cheaper way to get around in a destination and to really experience it, is to rent a self drive. You can rent out a bike, scooter or even a car, whichever desired to self drive to various spots or streets of a place. Most of the travel destinations provide many options of Self Drives. You can bargain your way through them and find out yourself that they actually are extremely cheap.
*During your Travel planning mode, you can research about the popular applications which work their and see how much it charges to travel around.
*Rome2Rio is possibly the best transport search engine to exist on the world wide web. It provides all the information to get from point A to point B along with the cheapest options.
6. Try to Eat Local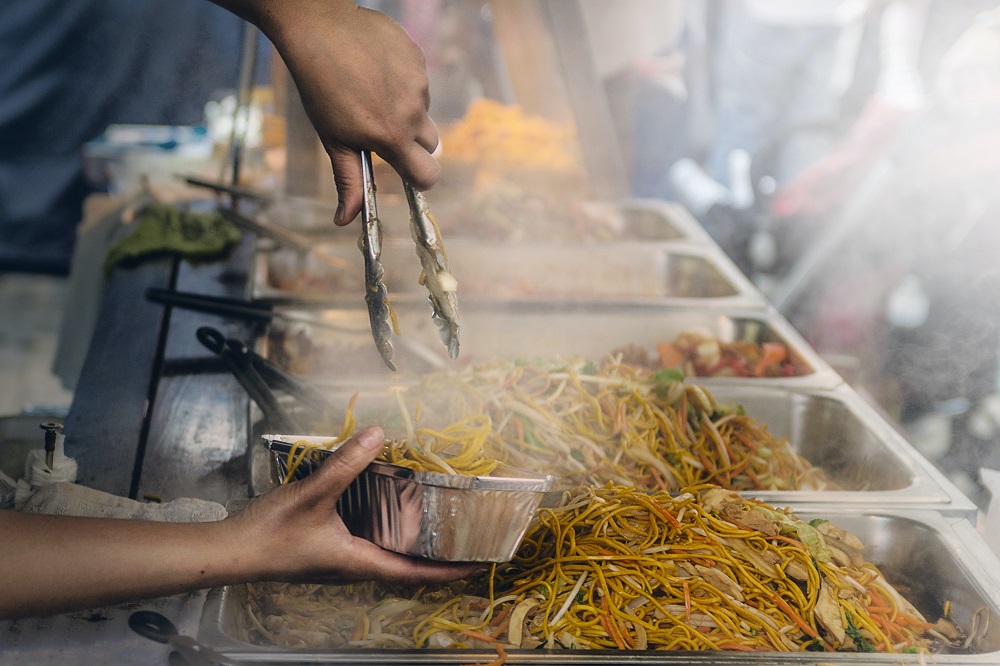 #lamejokealert
NO, you do not have to eat the locals! That won't be right, right?
What I mean is that you shall try and eat where the locals do. Try out the street foods at the stalls on the streets. That is basically the most authentic flavor of the place.
Next, you can ask up the locals where they like to eat and head over there to try the place out. Another interesting hack would be to have packed brunch so it can keep you going for the day.
Another tip is to have a heavy lunch. Prices for the same order are less in lunch time than at dinner.
Also, you can get some essential items and cook up your own food while living in an apartment.
7. Get that Travel Insurance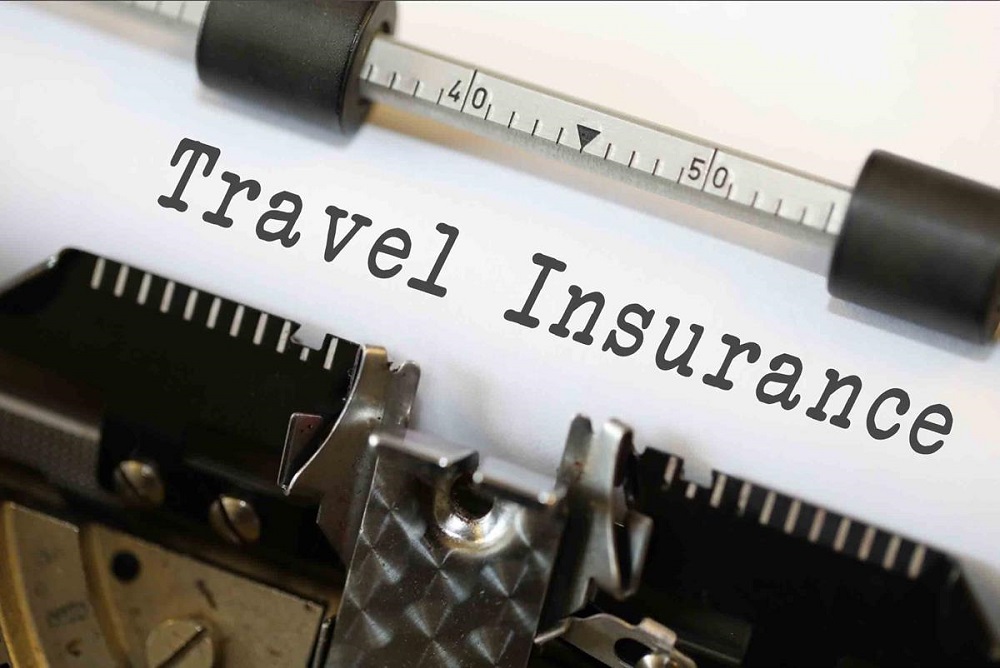 Travel Insurance, at these times, is a must have for everyone who is willing to go ahead and travel to places he/she has dreamed about.
It is something that you cannot, and shall not skip. Travel Insurance is a way to be covered for any mishappening while you are in an unknown country or place.
The most comprehensive and best travel insurance policies are sold to you by World Nomads, Allianz Global Assistance, TravelEx, etc. You can directly book through them while avoiding any extra cost that a travel agency might take from you for doing it.
Some of the policies might even cover up any stolen items along the trip and delayed flight as well.
8. Look for Free Stuff
It might sound weird but most of the places in the world have some stuff which you can try out for absolutely free.
You can do a basic search on Google – "Free things to do in *a place of your choice*" and will get many options. Choose what suits you best and have a free day around the country.
Free Walking Tours, Free Entry Museums, Jogging through the Local Markets are some of the ways you can spend your day and also enjoy it.
Everyone loves free things!! Even though they are small.
9. Choose the right time to visit
Seasons are of very high value to the Tourism Industry. Higher the Season, Higher will be the costs of almost everything – food, lodging, flights, transport.
Try to research about the place and find out when is its Off Season. That is the time when less tourists travel to the place and you get the best deals on accommodations, flights, and food even.
10. WALK WALK WALK
There are many beautiful places in the world with streets full of hip and hops. Best way to explore a place is by indulging in it completely. And that cannot happen if you are seeing these areas through your window seats sitting comfortably. You need to walk to explore the place. And to let the place show you what it really is.
It is just a plus point that walking saves you a lot of money – and keeps you healthy on the road!
11. Wash your own clothes!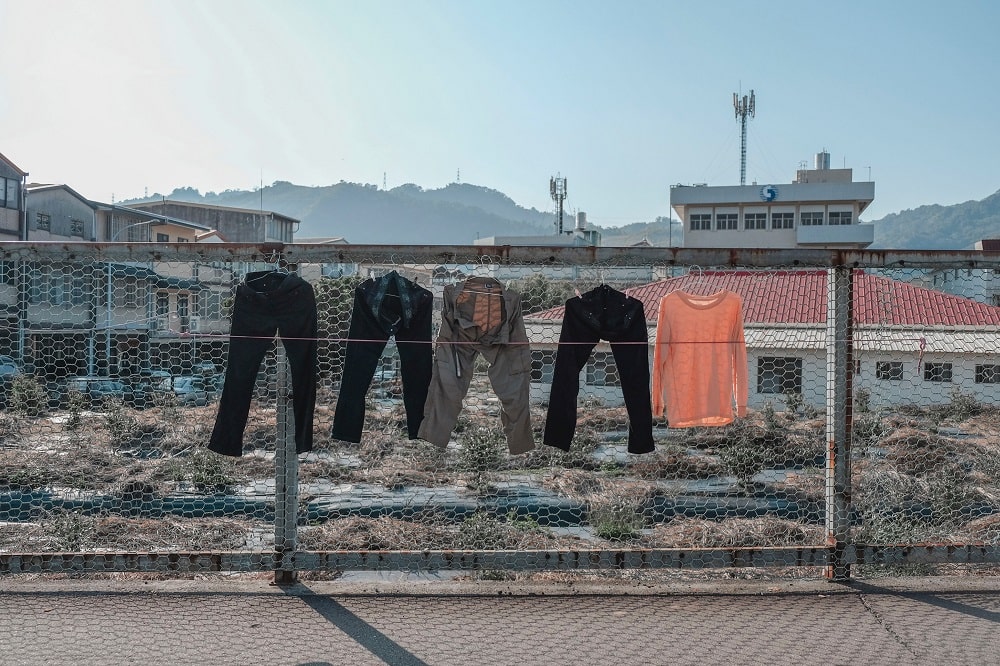 If you really want to have a budget friendly, nice stay in a country far away from you, you need to learn some basic household work – Washing Clothes being one of the most important.
Washing your own clothes on the weekend is a great choice to make as it costs nothing to you. And saves so much than if you did laundry for them. Trust me, it really sucks to spend money on laundry.
12. Invest in City Passes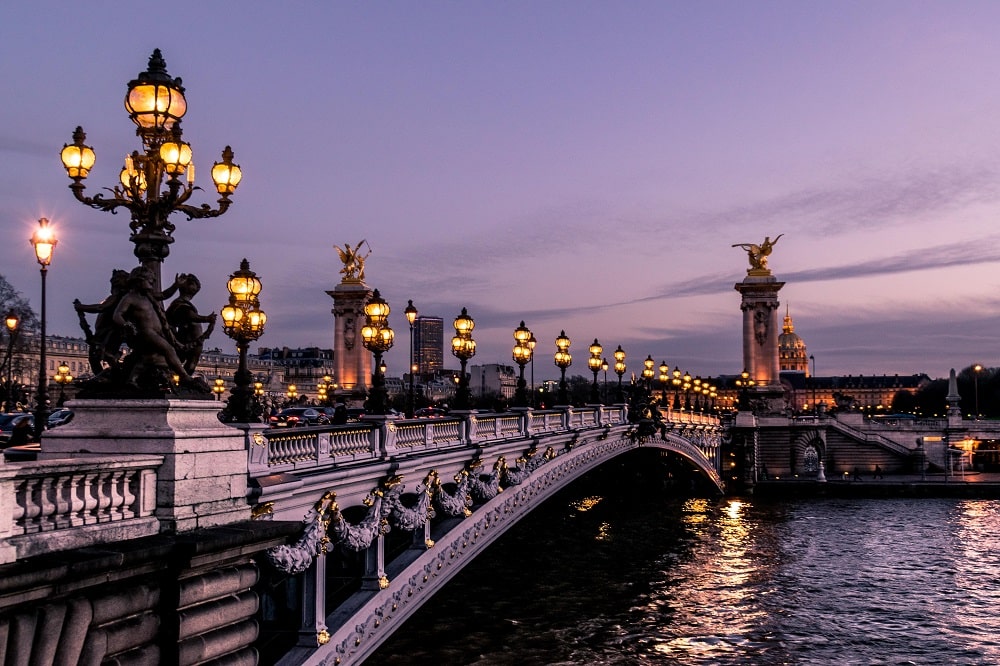 Investing in city passes for an amazing sightseeing experience is a great deal to make as it saves you a lot of money as compared to sightseeing on your own. The City Passes always includes access to most of the major attractions in the city and also the public transport is covered.
This is one of the most well versed Travel Hacks which saves you a lot of money (around 40%+) and provides a well spent day at the best places.
When travelling to major cities like London, Paris or the New York City, people always tend to get these passes to explore freely and cheaply.
13. Whatsapp, Don't Call!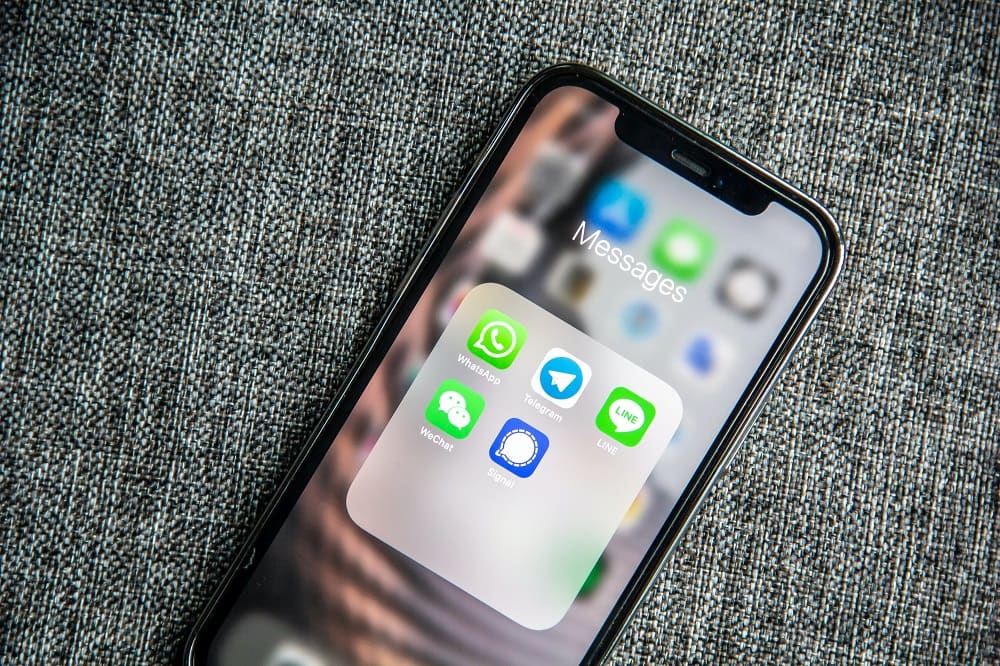 Calling internationally costs a hell lot-of-money. But now, thanks to technology development, we have WhatsApp and other apps like it which lets you call anywhere, anytime to anyone.
You can stay connected to your family or friends back home while you travel and provide them updates via a Whatsapp text or even a video call. All you need for that is a proper Wi-Fi which almost every accommodation category has.
Other similar apps include the Google Hangout, Skype, FB Messenger, etc.
14. Travel Slow and Steady
Slow and Steady wins the race, right? Well in this case, it also saves you money.
Another important among the amazing travel hacks is to Travel Slow. Travelling slow means to understand what Naina from Yeh jawani hai Deewani (a movie that changed my life) told Kabir while sitting at an amazing locale in Udaipur watching the sunset.
She said – "Life me jitna bhi try karo, kuch na kuch to chhutega hi. Isliye jahan hain, wahan ka hi maza lete hain na".
Translation – "No matter how hard you try in life, but you still miss on something or the other. So just enjoy where you are."
This rule applies to travel hacking as well. When planning your travel to any big country like Europe while you are at a low budget, you shall not rush to tick off all the countries or cities you think are important to visit. It consumes a lot of your time and it costs you a lot too.
It is better to stay and explore and experience one place completely than running around from place to place without getting proper time to experience it all. Travel is not about rushing to as many places as one could. It is about feeling the place. It is about listening what the place wants to tell you.
15. Keep track of all the expenses
Keeping track of things as you go or plan up stuff for your next big travel venture is one of the must do travel hacking tip as it helps you look back and figure the entire process and expenses calculated for airfare, accommodations, food, local transfers, sightseeing, tours and other related expenses.
Many applications can help you in keeping track of your expenses, make sure to find one that best suits you before planning a trip ahead.
---
Conclusion
There you have it: a list of 15 Amazing Travel Hacking Tips to Save Money While Travelling in 2023. Use these to travel to your favorite places on a budget and tell me in the comments down below which point(s) you thought are the most unique ones on the list. You can tell me any other hacks as well in the comments.
See Ya!