Traveling overseas is a dream or goal for many. Most humans yearn to travel to far away places and discover something new about life, about themselves and about the world.
The reasons for this international venture might be many. Be it for leisure purposes, business, career growth and what not.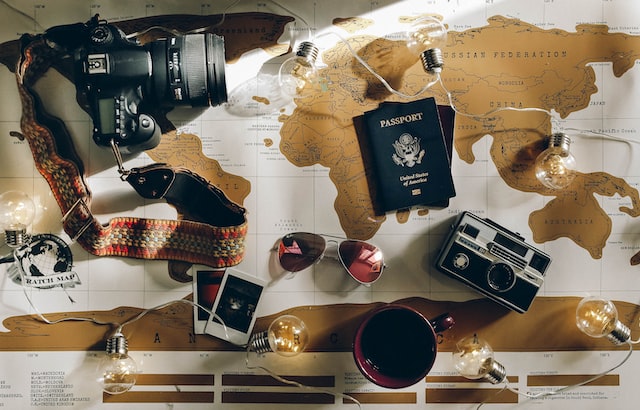 But international travel comes with a few essential elements that you need to tick off before even booking your flight to the destination.
One of these most important element for a trip overseas is to have your travel insured.
And today, through this deep dive into the world of travel insurances, we talk about the best travel insurance for international travel, compare the best companies, see why it is so essential to have, it's benefits and more things to know!
Need to know all you should about travel insurance? You have come to the right place!
---
Introduction: What is Travel Insurance?
Travel Insurance is basically a type of insurance that covers various risks one might face while travelling to a different place, region or country.
These risks might include: flight cancellations, lost luggage, medical expenses, emergencies, theft of necessary documents (Visa, Passport, flight tickets, etc.).
A travel insurance is a fascinating travel hack that you must not leave home without!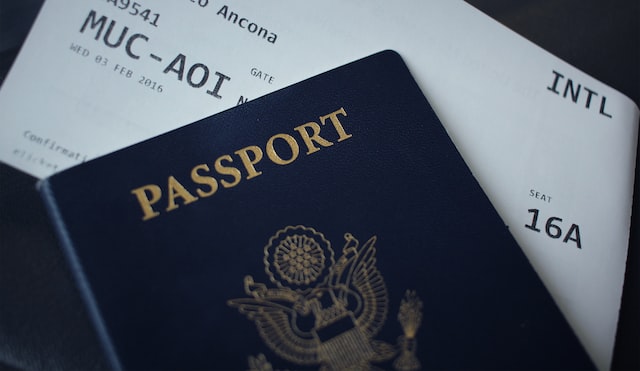 Since the world we live in keeps moving towards war, terror and neighboring countries wanting to blast each other off – the travel insurers also provide an emergency evacuation expense. Herein, if the country you are travelling in, turns into a victim of terror attacks or a natural calamity happens, you can be immediately moved back to your home country.
Major Types of Travel Insurance
The types of travel insurance are varied or customized depending on the needs of the traveller.
The major types include: Single Trip Insurance Policy, Multi-Trip Policy, Educational Trip Policy and Group Policy.
Other kinds of insurance can be a family insurance, student travel insurance, senior citizen insurance, medical travel insurance or other policies customized as per your needs.
Let's discuss!
Single Trip Insurance Policy
A single trip insurance policy is designed to cover you for a specific trip or holiday. It will usually cover you for things like medical expenses, cancellations, travel delays and lost or stolen property.
You can buy a single trip policy for any length of trip, from a few days to a year.
Single trip insurance policies can offer a great deal of flexibility, as they can be tailored to your specific needs. For example, you can choose to add on cover for activities such as skiing or golf, or you can opt for a policy that covers you for flight cancellations or lost baggage.
Multi-Trip Policy
If you're thinking of taking multiple trips in the near future, you may be wondering if you need a multi trip insurance policy.
A multi trip insurance policy is a type of travel insurance that covers you for multiple trips within a set period of time, usually one year. It is considered to be one of the best travel insurance for international travellers visiting multiple countries at once.
Some people may not need a multi trip insurance policy if they have an annual travel insurance policy that covers them for multiple trips.
However, if you're planning to take a lot of trips in a short period of time, or if you're going to be traveling to multiple countries, a multi trip insurance policy may be a good option for you.
Educational Trip Policy
An educational trip insurance policy is designed to protect students and educators against the financial risks associated with travel.
This type of policy can cover expenses related to cancelled or interrupted trips, emergency medical expenses, and lost or stolen belongings.
Group Policy
Before you finalize any group travel plans, it's important to purchase a group trip insurance policy. This type of policy can protect you and your fellow travelers from a variety of potential problems, including trip cancellation, medical emergencies, lost baggage, and more.
A group trip insurance policy can give you peace of mind knowing that you and your group are covered in the event of an emergency. It's always better to be safe than sorry, so be sure to purchase a policy before you head out on your next group adventure.
---
Travel Insurance: Why Do You Need It?
Travel Insurance in the times like today, is the most essential thing to have when you plan on having an international trip anywhere across the world.
Without an insurance, you are helpless when a travel tragedy happens. And it is not a good sight to be on that spot.
The benefits of having your trip insured are many. Some of the major ones include :-
It offers complete protection
You get complete protection from any kind of mishap that might occur while venturing into a world you don't know enough about. These include everything from personal accidents to a worldly mishap like terrorism, natural calamity and more.
Having a travel insurance with you will form a protection spell around you and you need not worry about stuff like these.
It brings back your lost luggage
It is certainly not that uncommon to hear about luggage lost stories from people travelling overseas. It is very common mishap when it comes to travel and can happen to anybody, anywhere.
With a proper travel insurance policy, you have one less thing to worry about on your international travel venture. After all, no one wants to be stuck dealing with lost or damaged baggage.
Also, this can give you peace of mind knowing that you're covered in case something goes wrong.
The insurers will inform you about your luggage – whether it is delayed from the airport's end, or it was misplaced and more.
It covers losing important travel documents (Passport, Visa, etc.)
One of the most messed up, terrible event while traveling to an overseas destination is loosing your passport!
Your passport is your lifeline when it comes to travelling abroad. And once that is lost or stolen, you lose your lifeline. To stop that from happening, make sure to get the best travel insurance for international travel before anything else.
Getting a passport back or renewed while in a different country involves hectic procedures, high amounts of money and patience. To avoid all this, an insurance is a primary thing to have.
The costs involved will be covered by your insurer and you will also get a temporary pass so that you could move ahead through the immigration.
Never lose your mind over financial contingencies
Financial Emergencies might occur without prior notice. You might be mobbed and lose your wallet with all your cards, cash and all. Things could get real ugly.
But when you have a proper travel insurance that covers your financial contingencies, you have a backup. And your mind stays sane when something like that happens.
There are a few different types of financial emergency travel insurance. Some policies will cover you if you lose your job while you're abroad, while others will cover you if you have to cancel your trip due to an emergency.
There are also policies that will cover you if you run into unexpected medical expenses while you're traveling.
---
How to Find the Best Travel Insurance for Your Trip
Finding the most authentic and best travel insurance for international travelers can be a hefty task. But it is an important one as well.
Especially during the times of diseases rapidly spreading, countries battling it out like video games, and the earth trying to hold on as much as it could.
A travel insurance needs to be the one thing you invest in before even planning any further for your trip.
Seven Tips for Buying Travel Insurance
There are a few essential elements or things to remember that you need to keep in mind while finding the best travel insurance for your trip: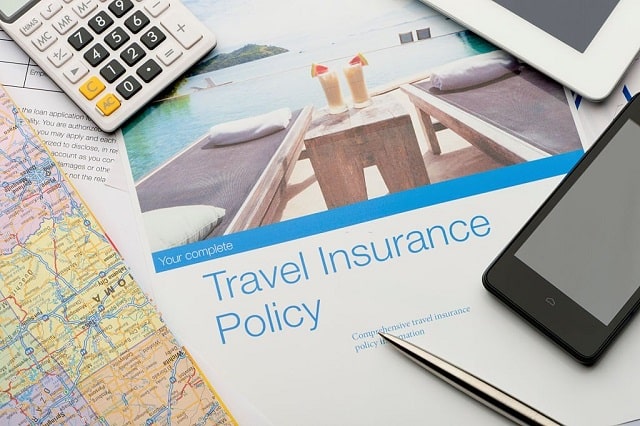 Ensure that you are not already covered
By this, we mean before you head to finding and sorting out the best, most affordable and quality travel insurances to choose – you need to first confirm from your existing life/health insurance provider that whether it covers smaller trips around the globe or not.
If the trip you are planning is a short one, your existing insurance might be enough for the venture.
In case it doesn't, then comes the point of choosing the best travel insurance for your journey.
Check the duration of policy
First thing to keep in mind when looking for the most suitable travel insurance policy for oneself is to look for the duration of that policy. Does it cover the entirety of your trip duration?
If you are taking a trip internationally with your newly-wed spouse to the Maldives, for example, for a 2-week honeymoon. The first thing you need from an insurance policy is to make sure it is valid for the two whole weeks that you will be travelling up till the the time you are back home.
Or else, what is the point.
Make sure to check the claim limit
Another important thing one should note before buying a trip insurance is it's claim limit.
A claim limit is the maximum amount you could claim or get from the insurance policy in case of an emergency.
Make sure the claim limit provided is suitable for your needs. You need to really think before you invest in an insurance policy for your travels.
Evaluate the cover level as per your travel
The cover level or the level of your travel policy coverage should depend on a variety of things that include the type of trip you are planning.
For instance, if you are planning a family trip for a relaxing getaway which might not involve risky activities or thrilling adventures, you might prefer to choose a travel insurance policy that has a lower coverage.
Similarly, if it's a trip with your adventure-junky buddies, and you are travelling for thrill to a place involving a lot of dangers – you need to consider getting a travel insurance which has a higher range of coverage.
The coverage level is checked by looking at what all the policy is covering. Whether it is covering baggage claim, losing important docs, risky adventures leading to injuries or brief hospitalization, etc.
Keep in mind what's not covered in the policy
One of the most important tip when buying yourself or your family a travel insurance and one that is not talked about a lot is to keep in mind what your chosen policy does not cover.
It is better to be safe than sorry. Thus, knowing exclusions will be a really great way for you to taking necessary steps in your travel venture.
Make sure to learn that the policy your diving into covers pre-medical conditions or is it an exclusion.
As far as the PMCs (pre-medical conditions) are concerned, always make sure to tell your insurance provider before booking about it.
Maybe they would manage to fit that into your insurance and customize it for you. It is better to have a possibility than not even telling and facing issues later on.
It's important to have travel insurance before you go on any trip – no matter how short or how long. Travel insurance can cover you for things like medical expenses, lost or stolen baggage, and trip cancellation. It's a good idea to get travel insurance even if you're not planning on doing anything risky on your trip – because you never know what might happen.
Do not delay buying your travel insurance
While you can buy travel insurance at any time, it's best to get it as soon as you book your trip. That way, if you have to cancel your trip for any reason, you'll be covered.
And if something happens while you're on your trip, your insurance will cover you from the start of the trip. So don't wait – get travel insurance as soon as you book your next trip.
---
The Best Travel Insurance Companies
Now that you know the essential tips to booking a travel insurance for an international trip, now comes to time to learn about the most influential travel insurance providers in the world –
Trawick international
Trawick International has been named as "the best travel insurance company" three times in a row by Forbes Advisor.
Trawick International is a full-service provider of transportation and logistics solutions. They offer a wide range of services to meet the needs of customers, from air and ocean freight to warehousing and distribution.
As per reviews, they have a really organized, well spoken and informative staff that make sure they provide you the best travel insurance for international travel as per your needs. They include insurance for solo trips, family members, cruise ship excursions and more.
They cover trip delays, cancellation insurance, baggage delay coverage, medical evacuation and emergencies, rental vehicle damage protection and also covid-19 coverage.
Chubb travel insurance
Chubb travel insurance offers a wide range of coverage options to fit your needs, whether you're traveling for business or pleasure.
And with their 24/7 assistance hotline, you can get help with anything you need, any time of day or night.
They provide an all-in-one plan that includes medical evacuation, baggage delay coverage, trip risk intelligence, trip delay protection and more.
They also provide an excess coverage for medical expenses that go beyond the policy limit.
With a complete package travel insurance, they offer political evacuation as well in times of political unrest in the destination country.
Tin leg travel insurance

Tin Leg's Gold Plan earned a "superior" ranking by Forbes for their coverage related to Covid-19.
In the event that you are searching for new travel insurance policy, The Tin Leg Policy provides cancellation, quarantine and medical expenses for travelers who contract Covid-19 prior or during the trip.
Other pandemic related issues like border closures and travel requirements are also covered within their plans.
The Gold Plan of the TinLeg Travel Insurance offers a competitive price keeping in mind the level of benefits or features that it includes within.
Allianz travel insurance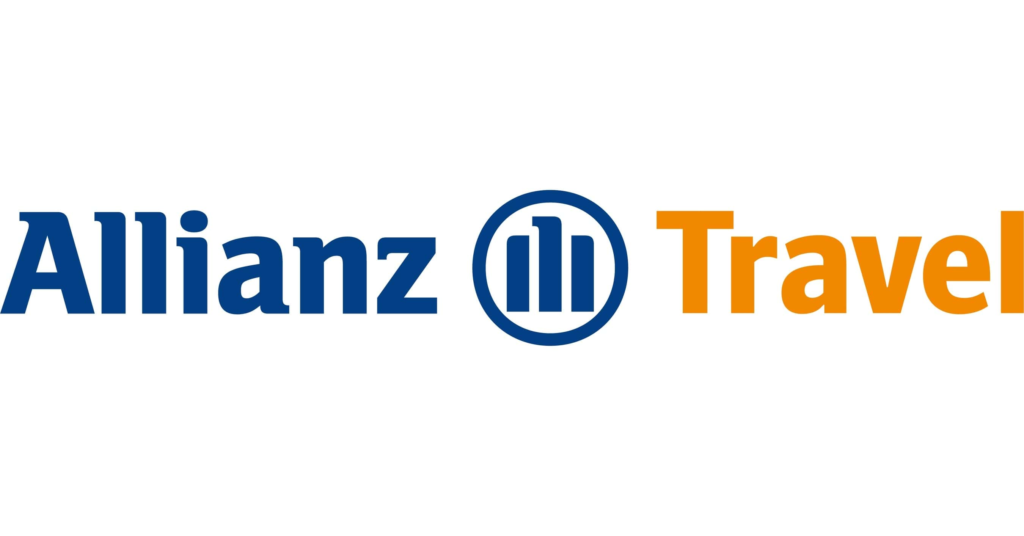 When we talk about Allianz, we talk history! The company has been around for insuring the Wright Brothers first flight (1903) and even during the construction of the Golden Gate Bridge (1933).
Their historic journey makes travel lovers more attracted towards this insurance provider and their competitive prices make it feel like a cherry on the top.
It does business in about 35 different countries and is a trusted name in India as well. The Bajaj Allianz is a joint venture between Bajaj Finserv Ltd. and Allianz SE and has been around for almost 23 years in business.
They deal in International, Domestic, Student, Corporate travel insurance policies and have the most effective plans to look out for while deciding which policy suits your travel best.
Visitors Coverage
Visitors Coverage is a worthy travel insurance provider wherein you can sort, compare and connect with different policies around the marketplace all at once. Especially when you are travelling internationally.
Visitors coverage showcases you a long list of the most preferred, affordable and suitable travel insurance providers once you put in your destination country(s), home nation, age of the travellers, etc. It serves basically as a travel insurance portal of sorts.
It includes packages for Trip Cancellation, Medical Coverage, Schengen VISA Insurance, Cruise Insurance, Group Travel and even offer great plans for J1 Visa Insurance for au pairs, students or exchange visitors coming to the USA.
You can choose from a wide variety of the most affordable travel insurance packages available in the market – thus making it one of the most sort after insurance provider in the world.
Travel Insurance Comparison
Travel Insurance Comparison
---
How Much Does Travel Insurance Cost?
Now that you know a travel insurance is one of the most important things to consider when you are planning a trip, comes another question – "how much does it all cost?"
The answer is not as straightforward as it might seem. There are many factors that go into the cost of a travel insurance policy, including –
Age of the traveler(s)
The age of the travellers is considered as the most important element when it comes to the cost of choosing the best travel insurance for international travel or even for domestic ventures.
If you are aged above 65+, you might see increased rates of insurance since the risks might be greater.
If you are travelling with minors, you might add them into your policy without any additional costs incurred.
Trip Length
Another important factor is the total length of the trip. Whether it is a short trip, or a longer journey around the world. It depends on the kind of trip you are having to have a lower or higher rate of the insurance coverage.
If you are travelling overseas for about 20 days, it would definitely be costing you more as compared to a short trip of a week with friends or family.
Destination
Destination that you are travelling to also can drastically change the cost incurred in getting a travel insurance to visit their.
Some factors like the distance, historic risks involved while travelling to a country and other elements might cause fluctuations in the rate of a good travel insurance when it comes to a destination being chosen.
Type of Coverage
The type of coverage will also be changing the rate of your travel insurance. A basic plan covering common insurance elements will cost you low while a completely customized coverage with higher amounts of medical expenses, maybe a longer duration, or other similar factors – would be much costlier.
**As per Forbes 2023 Report, to calculate an approximate amount, you should expect a basic, suitable travel insurance plan costing you anywhere from 5%-6% of your total pre-paid, nonrefundable trip cost.
That means, if you are travelling overseas with family on a package of ₹80,000 per person, your insurance would start from somewhere around ₹4,000/- for a basic plan and go to about ₹7,200/- for a premium plan.
---
The Bottom Line on Travel Insurance
No one likes to think about what could go wrong on their trip, but the truth is that anything can happen. That's why it's so important to have travel insurance, especially if you're going somewhere that's unfamiliar or dangerous.
That completes our deep dive into the world of Travel Insurance. I hope you know now what are the things to keep in mind when getting yourself the best travel insurance for international travel journeys.
Comment down below which travel insurance are you using. Follow us for more information. Share with friends and family.
That's All Folks!