Bali is a world-famous tourist destination and for good reason. With stunningly beautiful landscapes, a rich culture, delicious food, and warm weather, it's no wonder people flock to the island year-round.
From sightseeing in Ubud and hikes up volcanoes to chilling on the beach and exploring temples, there's something for everyone!
If you're planning a trip to Bali, you'll want to make sure you hit all the highlights. This Bali Itinerary 5 Days will help you do just that.
Let's begin!
---
Best Time to Visit Bali
Known for its stunning beaches, magnificent live volcanoes, spectacular temples and so much more, Bali is mostly popular to visit at all times a year. But the best time to visit Bali depends on several factors:
If you're interested in soaking up the sun and enjoying the beach, the best time to visit Bali is between April and October. This is the dry season, when rainfall is at a minimum and temperatures are warm. Keep in mind, though, that this is also the busiest time of year for tourists.
If you're looking to avoid the crowds, you may want to visit during the shoulder months of March or November.
If you're interested in exploring Bali's lush rice paddies and lush jungle, the best time to visit is between November and March. This is the rainy season, when the rice paddies are a vibrant green and the waterfalls are flowing. Just be prepared for some rainfall and cooler temperatures.
No matter when you visit, Bali is sure to amaze you with its natural beauty, friendly people, and fascinating culture.
As for another little question during the planning phase – How many days are enough to explore Bali? Well, the answer to that is in our topic – The Ultimate Bali Itinerary 5 Days.
---
Day 1 – Arrive At Bali
Arriving at the most magnificent island in Indonesia is not that difficult. Plenty flights are available for Denpasar (Bali's capital) from major places in India like New Delhi, Mumbai, Amritsar, Hyderabad and more.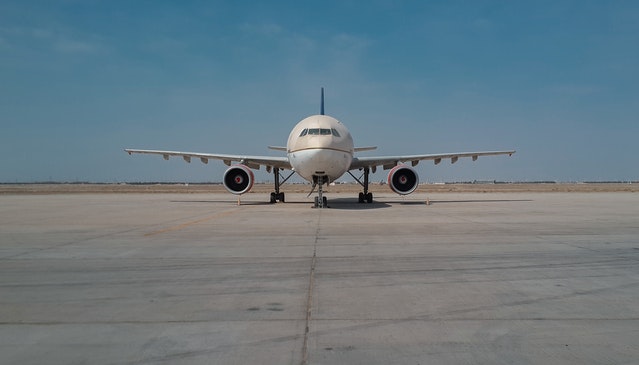 As per skyscanner, November is the cheapest month for taking flights to Bali. You can get flights as cheap as INR 21.5K for a return journey.
Once you reach Bali, the first day among the Bali Itinerary 5 Days could be more of a relaxing stay in your hotel/resort/hostel whatsoever.
Bali is a place filled with so much to do, that you need a day of relaxation and calmness before you start exploring.
Where to Stay in Bali?
Bali is a small part of Indonesia but is in itself a whole other continent – with so many amazing places offering unique vibes and things to do.
So first things first, on your visit to Bali it is highly recommended you seek two places to stay at when you have the time in hand. The resorts in Bali are marvelous and a must-have experience on their own.
The most popular place to stay in Bali is mostly Kuta – famous for its nightlife and sights and experiences. And it is the one recommended for the first time visitors as well.
The most affordable stays in Kuta include –
The Kubu Hotel (Low Cost) – INR 600/- per room (As of now @TripAdvisor)
Address – Jl. Poppies I Gg. Sorga no. 5, Kuta 80361 Indonesia
Distance from Airport – 3km
Address – Jl. By Pass Ngurah Rai, Kuta 80361 Indonesia
Distance from Airport – 3km
Address – Jl. Patih Jelantik, Kuta 80361 Indonesia
Distance from Airport – 4km
---
Day 2 – Water Sports in Bali
Bali is a beach lover's paradise and on your second day on the 5 day Bali itinerary, you shall go ahead and plan out a day full of underwater adventures – like scuba diving or snorkeling, parasailing, boat rides and more.
Blue Point Beach
The Blue Point Beach is the hub for all things water-sports in Bali near Kuta. You can learn surfing here – which is quiet famous thing to do in the spot.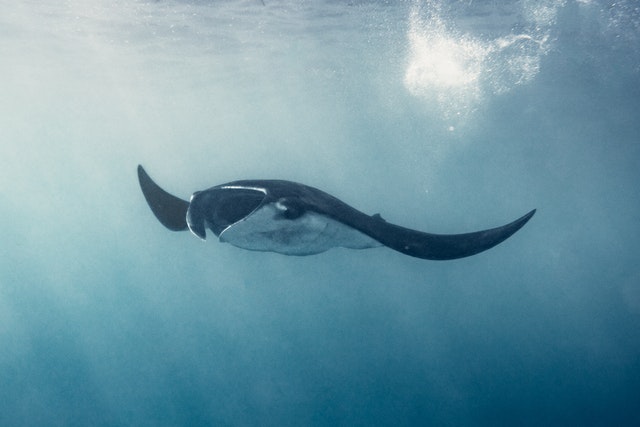 If you're looking for a breathtaking beach to relax on while in Bali, look no further than Suluban Beach. This stunning stretch of sand is located in the Uluwatu area of the island and is renowned for its dramatic cliffs, stunning blue waters and incredible surf. Even if you're not a surfer, Suluban Beach is still worth a visit for its natural beauty.
Other than that, it is a really fun beach to stroll around with your partner or alone – have some relaxing time as you watch Bali's sensational sunset.
Blue Point Beach or the Suluban Beach is situated on the way to the Uluwatu Temple and gives out a fascinating vibe to the sea lovers. It has been renamed by tourists mostly as there is a famous villa known as Blue Purpose Bay Villas – and to remember the villa, people started referring to the beach as the Blue Point Beach.
Quite fascinating, no?
Uluwatu Temple
Entrance Fee – IDR 30,000 or INR 160/- (Adult) & IDR 15,000 or INR 80/- (Child)
After spending some quality time at the beach, the next step in the 5 day Bali itinerary is the Uluwatu Temple.
Situated on top of a peak with mesmerizing scenic views, the Uluwatu Temple is one of the most famous temples in all of Bali.
You might have seen the gate of the temple on many Bali posts over at Instagram handles. It looks like a beautifully created pillar standing in front of its replica.
A spectacular belief regarding this temple is that it is situated precariously at the middle point between Heaven and Earth.
It is believed that there was once a holy priest named Dhang Hyang Dwijendra who attained the ultimate form of spirituality and became one with the God. Some people also believe that he was the one who erected several important temples in Indonesia.
For Hindus, this place stands at a very high level of respect and devotion.
Another incredible thing about the Uluwatu Temple is the famous maze-like route towards the main temple architecture.
The temple is dedicated to the Lord of All Storms, Rudra – and many people get attracted to the place for this very reason other than the fact that it is located at an awe-inspiring location.
Jimbaran Beach
The Jimbaran Beach is one of the most famous Bali beaches which one shall visit when on a trip to the island and must include in their 5 day Bali itinerary.
Jimbaran Beach is a beautiful stretch of sand located in Bali, Indonesia. This beach is well known for its stunning views, white sand, and clear water. Visitors can find plenty of restaurants and cafes lining the shore, making it the perfect place to relax and enjoy the stunning scenery.
One of the most stunning things to do in Jimbaran is to sit back, relax and watch various flights land and take off at the nearby Bali Airport. It can all be seen from the beach itself.
It is said to be one among the most romantic beaches in Bali and one where you can have a fantastic time with your other half.
Sunsets and Sunrises of Jimbaran are glamorous and the entire vibe of the beach seems to be fun, calming and fascinating.
---
Day 3 – Explore Ubud
Ubud is one of the most incredible places in the entire world and when you set your first steps into the little village town – you'll see that for yourself.
From otherworldly looking landscapes, artistic temple architectures, lots of monkeys, plenty to eat and do – Ubud remains to be comparably a lot popular than other places across the island of Bali.
From rice terraces, active volcano treks to historic and cultural villages, Ubud has everything one needs for an adventurous travel experience.
On your third day of our Bali itinerary 5 days, you visit and explore the Ubud Village in all its glory!
Batubulan and Celuk village
The art of Bali is pretty famous and these two villages are the ones to explore if you wanna indulge in the Balinese art and culture even more.
While the Batubulan village is home to the famous Balinese Barong Dance center and stone carvings, the Celuk village stores the cherished gold and silver handicraft items.
Batubulan Village
The Batubulan Village is blessed with an inspirational Balinese art scene which attracts visitors from different corners of the world.
The most famous thing people come here to experience is the Barong Dance Performance along with the incredible exhibits depicting the Javanese art carved by the locals.
Barong Dance basically depicts the theme of victory of good over evil and the dancers showcase different stories depicting Hindu epics and several events from the various historic aspects of it. The two main characters are called as Barong & Rangda – who both wear masks, which are considered to be sacred by the local people.
Celuk Village
Located just beside the Batubulan village is another incredible village depicting art and culture of Balinese people like no other place.
Mostly famous for the crafting of golden and silver into incredible items, the Celuk Village has an excellent amount of craftsmanship and artistic people passionate about their work.
You may get gold and silver handicrafts and jewelry at affordable prices over here. You will find a horde of small and large shops and stores providing you with authentic handmade jewels at the local Celuk village market where you could spend hours and hours.
Batuan Temple
Another very important and very beautiful temple of Bali, the Batuan Temple is a very old Balinese temple made with the infamous Bali architectural design with split gates.
Batuan Temple is one of the most popular temples in Bali. It is located in the village of Batuan, which is about 10 kilometers from Ubud. The temple is a beautiful example of Balinese architecture and is surrounded by a lush garden. The temple is dedicated to the God Vishnu, and is a popular place of worship for Hindus.
The most famous thing about this temple in Bali is the Balinese Paintings that it hosts. That is what attracts crowds of people to visit and experience the place.
During significant temple ceremonies, transcending products of the soil contributions consume this space. On other days, local craftsmen and expert artists show their most recent work, from batiks to outlined paintings and statuettes.
Batuan Temple was established in 944 isaka (1020 AD). Which is essential for the 'Tri Kahyangan' or 'Tri Murti' idea educated by Mpu Kuturan to the Balinese Hindu people group in the tenth hundred years.
This integrates a Desa or Village Temple as a spot to worship God Brahma (the Creator), a Puseh Temple to revere God Vishnu (the Preserver), and a Dalem Temple to worship Lord Shiva (the Destroyer).
Ubud Monkey Forest
Entrance Fee – IDR 80,000 or INR 430/- (Adults) & IDR 60,000 or INR 350/- (Children)
Bali is famous for many things – but one thing which is a little more popular than the beaches and scenic views of the island – is the Bali Monkeys!
The short, cute and hairy dudes and gals may look adorable from the outside, but all it takes is getting a tad bit close and they'll attack!
The Ubud Monkey Forest is a marvelous place to interact with and feel the jungle vibes of the place. But what attracts people to this place in Ubud are the Balinese Grey Long-tailed Macaques.
The forest is home to over 700 of these monkeys and many different species of flora. Like, the Banyan tree roots which hang over the interesting looking dragon staircases make for a wonderful photo-op.
The forest is also home to many other animals, including snakes, lizards, and birds. It's a great place to explore and learn about the wildlife of Bali.
Kintamani Active Volcano
Entrance Fee – IDR 30,000 or INR 160/- (Adult) & IDR 15,000 or INR 80/- (Child)
The next big thing on the Bali itinerary 5 days would be the most incredible active volcano in Bali – Kintamani.
Also known as Mount Batur, Kintamani is one of the most famous places in Bali and is a wonderous locale with scenic beauty, mesmerizing and exciting vibes and just so much history.
This place is mostly famous for the fantastic trek that is available to do here, which is basically a two-hour hike to the active volcano.
Mount Batur is famous for climbing. You can notice the dawn from the edges of this Bali spring of gushing lava on early morning journey.
From as high as possible, you can partake in the vista sitting above the enormous and lovely Batur caldera toward the northwest. Lake Batur is on the southeastern side of the fountain of liquid magma. The lake is 16 km wide and is a well known fishing spot.
The Kintamani region comprises of 3 fundamental towns, specifically Penelokan, Batur, and Kintamani. There are likewise some old Balinese towns around Batur Lake, frequently alluded to as Bali Aga towns.
Penelokan is a famous visit. It fills in as a vantage point at the southernmost piece of the pit edge. From here, you can partake in the broad perspectives over the great Bali well of lava.
Spice Gardens
Bali is much more than what people consider it to be – a beach paradise. Bali has a completely different side when compared to any other small tropical island. And that is the features such as the changing landscapes, art, culture and the vegetation that the place offers.
It is basically a hidden gem of Bali as not many people visit here, but it is a really great experience to learn about the spices of Bali.
You can see coffee bean plants, cocoa trees, and many other herbs, fruit and spice plants.
Sometimes, exploring places that are too different from the abstract definition of the place you are visiting – feels really refreshing, peaceful and exciting all at the same time.
Ubud Royal Palace
One of the most prominent landmarks on your Bali itinerary 5 days has to be this wonderful palace of the royal Bali family.
The magnificent palace is located in the center of Ubud, surrounded by lush green rice fields. The palace was built in the early 20th century by the last king of Ubud, Puri Agung Putu Kanda Negara.
It serves as a place which combines Bali's art, culture and literature all at one place for people to see and experience.
The palace is a beautiful example of Balinese architecture, with its intricately carved wooden entrance gates and stunning courtyard. The highlight of the palace is the stunning Balinese dance performance that takes place every evening. If you're looking for a truly magical experience, a visit to Ubud Royal Palace is a must!
---
Day 4 – The Awe-Inspiring Island of Nusa Penida
Nusa Penida Island is a beautiful place to visit. It is located off the coast of Bali and is known for its stunning beaches and crystal clear waters. It is a great place to relax and enjoy the natural beauty of Indonesia.
Imagine a place that looks like somewhere some magician shook their wand and your dreamworld was formed! That is what Nusa Penida feels and looks like.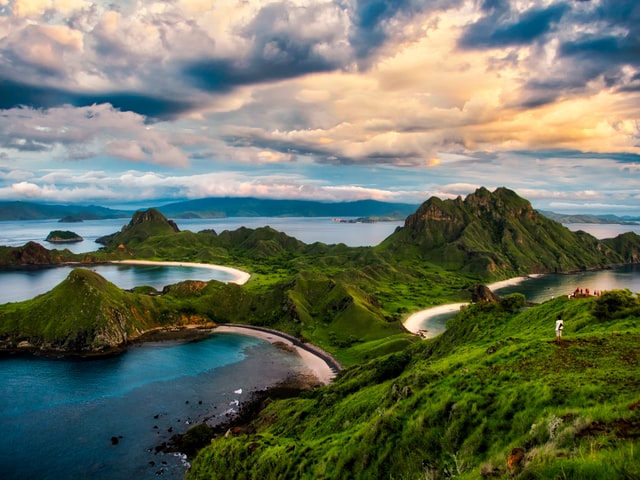 With mind blowing landscapes, underwater adventure experiences, waterfalls, serene beaches and clear water, Nusa Penida is the most popular small islands located near Bali.
There are a number of reasons to visit Nusa Penida Island –
First, the island is home to some of the most beautiful beaches in Indonesia. Visitors can find secluded coves and dramatic cliffs, as well as sandy beaches perfect for swimming and sunbathing.
Second, it is a great place to go snorkelling and diving. The island's clear waters are home to a variety of colourful fish and other marine life. There are a number of dive sites around the island, ranging from beginner-friendly to more advanced.
Finally, the Penida island is a great place to simply relax and soak up the incredible views. Whether you're lounging on the beach or taking a hike through the jungle, there are plenty of ways to enjoy the island's natural beauty.
Peguyangan Waterfalls
Peguyangan Waterfalls is one of the most popular tourist destinations in our Bali Itinerary 5 Days. The waterfall is located in the village of Peguyangan, just a short drive from the city of Denpasar.
The waterfall is situated in a lush, green setting and is surrounded by cliffs. The waterfall itself is quite large and has a number of different levels. Visitors can swim in the pool at the base of the waterfall or hike to the top of the falls. There are also a number of small waterfalls located nearby.
It hosts the incredibly popular blue stairs which take you downwards to the springs. Pegunyangan basically is referred as the Peguyangan Water Of Springs in the local language and it basically is more of a religious shrine of sorts than just an attractive tourist spot.
Kelingking 'T-Rex' Beach
If you have done any research on Bali, you might have come across a green cliff land that looks like a resting T-Rex.
That is found on the Kelingking Beach at the Nusa Penida island and has grown to become a very, very popular spot as compared to other places across the entire island.
With perfect background for photographs, a fantastic Moana-esque landscape and a huge T-rex – what is their to not love about the place, right!
Along with the incredible photo-worthy opportunities, there is plenty other things to do in Kelingking. Like, swimming in the crystal clear waters, sun bathing, strolling around the land and sea watching.
It is basically a very calming and interesting place that is worth every penny! I would go ahead and say that you may just plan that Bali trip already if not for anything else – then just for this place!
Another interesting fact about the place is in its name. Kelingking basically translates into pinkie referring to the pinkie finger on our hand.
But the T Rex has been the one which resulted in turning many eyes of people near and far away from Bali and Nusa Penida to come visit and intake this magnificent place.
---
Day 5 – Last Day in Bali
The last day of Bali has arrived in our Bali Itinerary 5 Days and this one can be left out as the day where you do whatever you want to – relax in your hotel or a nearby beach, stroll around the local markets for antiques and souvenirs or maybe go on a travel rampage to everywhere possible!
Other Things to Do in Bali
Visit the Tanah Lot Temple (a scenic temple dedicated to the God of the Sea, Bhatara Segara).
Have a Quad Bike Driving experience at Gorilla Cave
Relax with a Balinese Spa Treatment
Sunset Bali Hai Cruise
& more
---
Is it worth going to Bali for 5 days?
With the diverse range of places to visit and things to do, a Bali trip for 5 Days is undoubtedly worth going for as it will give you a quick escape to relax on the beautiful beaches, explore the picturesque rice terraces, try the local cuisine, etc. If you are a first-timer wanting to explore the most popular places and spots and experiences in the island, a 5 Day trip to Bali is a fascinating choice.
Although, if you want to delve deeper into the culture of the island and get past the crowds and look for more remote locations, you will need a longer stay.
---
Conclusion – Bali Itinerary 5 Days
This Bali Itinerary 5 Days is perfect for first-time visitors. It includes the best of Bali, from the beaches to the temples. If you're looking for a hassle-free trip to Bali, this is the guide for you. Share with your friends and family and make sure they have the best trip ever.
That's All Folks!