From the bustling streets of Istanbul and the ancient ruins of Ephesus to the sun-kissed beaches along the Mediterranean and the modern vibe of Cappadocia, Turkey is like a crossroads of history, cultures and stunning landscapes.
Something many travelers wonder about when planning a trip to the marvelous Turkish odyssey is "what is the best time to visit Turkey" and that is what we answer today!
On today's blog post, we discuss:
What is the best time to visit Turkey?
What is the best season for Turkey?
What is the best month to go to Turkey?
What is the cheapest time to visit Turkey?
What is the worst time to visit Turkey?
---
Best Time to Visit Turkey
The best time to visit any place has to be the one having these three elements ticked off:
Pleasant Weather
Fewer Crowds
Comparably Cheap
The destinations might change, but these elements remain constant. So is the case with Turkey as well.
So, the best time to visit Turkey is one which has a pleasant weather, fewer crowds and is comparably cheaper than any alternative time of the year, i.e. the shoulder seasons: Spring (April to June) and Autumn (September to November).
During these months, daytime temperatures range from 15°C to 25°C (59°F to 77°F), providing travelers a fun atmosphere to explore the country's blooming landscapes and vibrant greenery in Spring, and the warm hues forming a stunning backdrop during Autumn.
What is the best season for Turkey
As we mentioned earlier, as per many travel experts and travelers in general, the best time to visit Turkey is during the shoulder seasons: Spring and Autumn.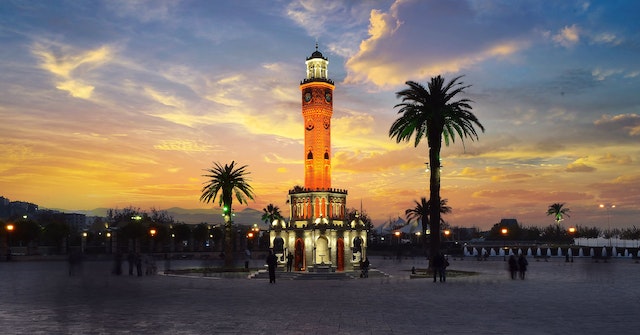 Spring (April-June)
A true delight in all the senses, the Spring in Turkey presents itself with generally mild and pleasant weather conditions with landscapes bursting into life as the vibrant flowers and lush greenery seems to wake up after winters.
It is an ideal time for outdoor activities and sightseeing as well. It creates a picturesque backdrop for your travel photography.
This season is also a perfect time to immerse oneself into Turkey's rich culture as many local festivals and events take place during these months.
Autumn (September-November)
Turkey's Autumn is equally enchanting as it's spring. As the summer heat starts to wane off, you are treated with warm, comfortable climate with clearer skies.
The sceneries all tend to transform the lush greens into a beautiful autumn foliage with warmer hues, making it a perfect scene for capturing memorable moments.
Similar to spring, Autumn also offers some of the most incredible cultural festivals and outdoor activities you can partake in, making it an excellent time to experience Turkey's diverse offerings.
What is the best month to go to Turkey
While the best time to visit Turkey or any other destination in the world largely depends on your own travel preferences, choices, budget and whatnot, but the best months to go to Turkey is considered to be: May and September.
May
Spring is in full swing and the country seems to come alive with a burst of colors.
The weather is generally mild and pleasant, with temperatures ranging from 15°C to 25°C (59°F to 77°F).
The landscapes are adorned with lush greens and blooming flowers, forming a picturesque backdrop for your adventures.
May is the best time to visit Turkey due to it offering an ideal balance between comfortable weather and fewer crowds, making it a fantastic choice for exploring historical sites, enjoying outdoor activities and savoring delicious Turkish cuisine.
September
The scorching heat begins to subside during this month, resulting in warmer temperatures (from 20°C to 30°C (68°F to 86°F)) and clearer skies.
September is an opportune time to avoid peak summer crowds and you get most places all to yourself for enjoying and having a peaceful experience.
September offers an ideal setting for your Turkish adventure as you explore Istanbul's historic neighborhoods, the Cappadocian landscapes or the Mediterranean sunsets.
---
Cheapest Time to Visit Turkey
Now, since the other two factors or elements have been ticked off above, now comes the last, but never-the-least element of finding the perfect time to visit Turkey: the budget!
If you are a budget-conscious traveler and still want to experience all that Turkey has to offer, the cheapest time to visit Turkey is during the winter months: between December and February.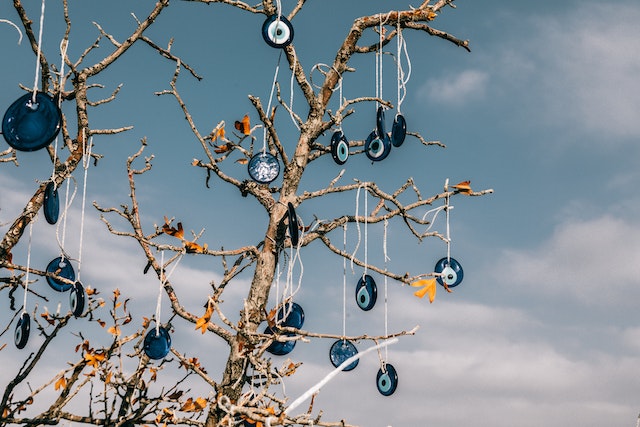 While the coastal areas in the country might get chillier during this time, cities like Istanbul and Cappadocia transforms into an enchanting winter wonderland.
Cheapest time means lower prices on accommodations, transfers and activities as well. Also, it comes with lesser crowds on popular spots – giving you plenty time to spend with your loved ones or alone for as long as you want.
---
Worst Time to Visit Turkey
As wonderful, vibrant and fascinating as Turkey can be, there still is a time to avoid visiting this mystical land.
The worst time to visit Turkey, as per most travel lovers is the season of peak summer i.e. from late June to August. The scorching heat gets unbearable real quick during these times as the temperatures often exceed 30°C (86°F) (although it's like just another day for travelers from India and around).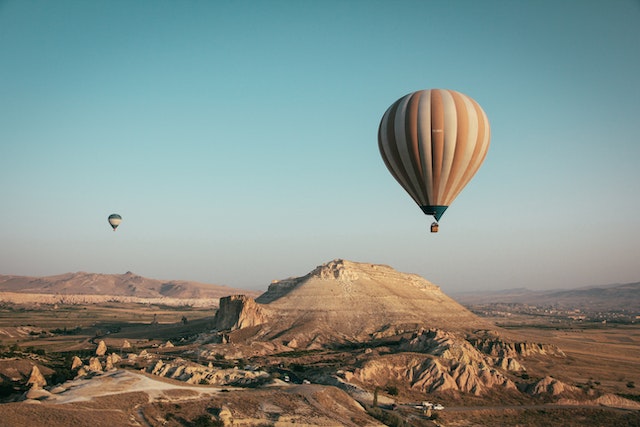 Although, it is also a peak season for many tourists wanting to get some tan and enjoy the Mediterranean coasts in summer. So at the coastal regions, you will find the most crowded spaces throughout these months.
This skyrockets the costs for almost everything: from the food and accommodation to local transfers and tour activities, etc.
---
Conclusion
The enchanting landscapes, rich history and welcoming culture of Turkey makes it an enticing destination all year-round.
However, the experience you have can be significantly enhanced if you choose the perfect time to visit. Regardless of the time, month or season you choose to visit in, Turkey's allure is sure to leave an inedible mark on your travel memories.
So, go ahead, pack your bags and embark on a journey to this fascinating land, for Turkey is a destination which awaits your exploration.
Share this blog if you liked it. Comment down below what's your most favorite thing about Turkey.
That's All Folks!