International trips can be exhilarating, especially with so many travel resources and a huge number of logistics ready to help you stay connected while in a different country.
In today's comprehensive guide, we explore the top 12 best eSIM for International Travel, discuss their unique features and help you make an informed decision for your next travel venture.
The days of traditional SIM cards are long gone, thanks to the convenient eSIMs. They allow you to switch carriers and activate data plans right from your smartphone.
---
12 Best eSIM for International Travel
Airalo – $10+
Known for its extensive network of the best eSIM for international travel data plans and covering more than 190 countries, Airalo is the perfect choice for frequent travelers going beyond the borders of their home country.
Its user-friendly app allows you travel lovers to quickly browse and activate the best data plan as per your choices before you even have to check-in to your hotel. Once done, you have seamless connectivity wherever you roam.
Also Read: Budget Travel Resources.
Why choose Airalo?
Extensive Global Coverage: With operations in so many countries, the Airalo eSIM ensures that you stay connected no matter where you take your adventures.
Choice of Plans: Airalo has the most popular plans from short term options for quick getaways to long-term ones for an extended trip. You can opt for whatever suits your travel itinerary.
Easy Activation: Airalo, being one of the most popular eSIM for international travel, always keeps it pretty simple to get the system up and running.
Multi-Device Support: These are very compatible with a wide range of devices, including smartphones, tabs and a few popular smartwatches as well.
---
Holafly – $19+
Holafly is another popular one among the best eSIM for international travel and the major reason behind its position is its tailored eSIM options for specific destinations.
You can easily choose from a wide variety of plans designed to provide optimal coverage and fascinating rates for the chosen country.
Why choose Holafly?
Extensive Coverage: From Europe to Asia and North America to around the world, Holafly has you covered.
Data, Voice & SMS: The comprehensive services from data, voice calls and SMS options, Holafly lets you stay connected to your loved ones in multiple ways.
Simple Activation: For the wanderers like us, we need things that are easy-to-use and easier to set up, right? Holafly has a hassle-free activation process
Ready Upon Arrival: As soon as you land in your destination, you can have you eSIM ready and running.
---
Nomad – $10+
Long-term travelers or digital nomads get to travel the world around us much more than casual travelers do. Thus, they need a connectivity plan that could work for extended validity periods. And Nomad gives you just that.
Nomad is the best eSIM for International Travel for digital nomads as it ensures a powerful connectivity without you constantly worrying about data running out during your adventures.
Why choose Nomad?
Data-Driven Plans: Nomad eSIM understand that the most essential element of getting an eSIM for international travelers is the data. And their plans are designed to provide you just with the ample amounts of that.
Versatility: Nomad eSIM are suitable for many travel purposes, be it a leisure travel venture, digital nomad and the business traveler.
Flexibility: With many flexible plans, the Nomad eSIM allows you to choose the duration & the data allowances as per you travel itinerary.
Data-Driven Plans: Nomad offers some great plans designed to provide you with ample data, making it ideal for browsing, streaming and to stay connected on social media.
---
Simify – $30+
Simify is a very budget-friendly, easily-accessible and versatile eSIM provider which is perfect for travelers seeking cost-effective international connectivity plans.
Whether you are a backpacker on a tight budget, or a frequent flyer looking for the most reliable eSIM solution, Simify has you covered.
Why choose Simify?
Affordable Plans: Simify offers competitive rates for data, voice and SMS services in many countries globally, making it one of the best eSIM for international travel.
Coverage: These eSIMS have coverage in numerous countries and popular regions across the world, ensuring you can stay connected no matter where your travels take you.
User-Friendly: The straightforward approach and activation process makes the Simify app a very easy-to-use, activate and manage for travelers.
Instant Connectivity: Once you activate your eSIM, you can enjoy smooth, instant connectivity upon arrival at your destination.
---
Drimsim – €10+
Covering a staggering 197 countries, the Drimsim eSIM offers hassle-free international connectivity for all kinds of globetrotters. This versatile eSIM is renowned mostly for its simplicity, reliability & extensive global coverage: making it one of the best eSIM for international travel.
The versatility of Drimsim is perfect for frequent travelers who explore the diverse regions of the world. It ensures people get the most outstanding connectivity and reliable data.
Why choose Drimsim?
No Physical SIM: The most fascinating feature of Drimsim lies in its virtual nature. It does not need you to swap out physical SIM cards when you change countries on your long-haul journeys.
Data-First Approach: Drimsim offers competitive data packages, allowing travelers to browse, stream and work while you're on the go.
Straightforward Pricing: Drimsim follows a no-hidden-fee pricing structure and you pay only for the data that you use, making it one of the most cost-effective option for an eSIM for budget-friendly travelers.
Multi-Number Support: Drimsim eSIM offers its users to have multiple phone numbers on one sim. This makes it a fascinating choice for both local and international number seeking travelers.
---
Maya Mobile – $14+
Maya Mobile eSIM offers one of the very best eSIM for International Travel, making it a reliable and convenient option for globetrotters who need seamless connectivity across borders.
This eSIM comes with unlimited data in numerous countries, making them an attractive choice for travelers relying on data for navigation, communication and entertainment on their journeys.
Why choose Maya Mobile?
Data-Centric Plans: Maya Mobile relies on providing data for what all an adventurer wants. With its data-centric plans, this eSIM provider ensures you never run out of data during your travels.
User-Friendly App: Managing your Maya eSIM is a very smooth process, thanks to their user-friendly mobile app. You can purchase, activate & manage your eSIM right from your smartphone.
Flexibility: Maya Mobile understands that every traveler has different needs, so they offer a range of plans to suit different types of travelers.
Cost-Effective: This eSIM provider offers one of the most popular and competitive pricing, making it an affordable choice for travelers who want reliable international connectivity without having to break the bank.
---
Eskimo – $7+
The most important aspects of getting an eSIM is affordable plans, convenient usability and versatile data plans and Eskimo makes sure to be up-top in the market for those three incredible features.
One of the most notable one on our list of the best eSIM for international travelers, the Eskimo eSIM is a straightforward and reliable solution for international connectivity.
Why choose Eskimo?
Quick Activation: Upon arrival at your destination, your Eskimo eSIM can be swiftly activated without any difficulty. No need to visit local stores or deal with the hassle of physical SIM cards.
Cost-Effective: Known for its competitive pricing, make Eskimo an excellent choice for budget-conscious travelers. So, you enjoy seamless connectivity without breaking the bank.
Flexible Plans: Every traveler is unique and so shall be their data plans. Eskimo offers a variety of data and voice packages to suit every traveler's specific needs.
Customer Support: Eskimo is known mostly for its excellent customer support. The support is ready to assist you with any queries or issues you might encounter during your travels.
---
AloSIM – $10+
Another popular eSIM which is basically catering to the short-term travelers or for weekend getaways, the AloSIM has some of the most easily accessible and smooth running data plans and connectivity offers for shorter trips in different countries.
With exceptional data coverage and competitive rates, AloSIM is a top choice in our list of the best eSIM for international travelers.
Why choose AloSIM?
Wide Coverage: AloSIM has the most reliable coverage in various countries around the world and you can travel with confidence using this one, knowing that you are not compromising on connectivity.
Flexible Plans: It offers a variety of data plans to suit different travel needs. From a small data package for occasional browsing and streaming your favorite shows from back home to a large plan for continuous connectivity with you friends and family.
Easy Activation: A straightforward process makes the activation of the eSIM one of the most user-friendly and smooth experiences.
Cost-Efficient: AloSIM offers competitive pricing, which can help you save money compared to traditional roaming charges or buying a traditional local SIM card.
---
Instabridge – $14+
With its unique automatic Wi-Fi connectivity feature, Instabridge gets a spot in the list of the very best eSIM for international travel.
Travelers relying on connecting with available Wi-Fi networks seamlessly across the world prefer to use Instabridge as their go-to eSIM provider.
Why choose Instabridge?
Auto Wi-Fi Connection: Instead of relying on cellular data only, this sim offers connectivity with the local Wi-Fi networks automatically whenever, wherever there is availability.
Global Coverage: While the primary USP of this eSIM is the Wi-Fi connection, Instabridge also provides a backup cellular data plan for areas with low or no Wi-Fi.
Cost Efficiency: Instabridge aims to save you money on expensive data roaming fees by prioritizing their Wi-Fi connectivity.
Secure Connectivity: Instabridge places a strong emphasis on security measures, ensuring that your data is always protected while using their service anywhere in the world.
---
Airhub – $11+
Specialized eSIMS for your Europe venture, the Airhub offers travelers a convenient solution for exploring the diverse countries and cultures of the continent.
The regional focus of the service provider ensures excellent coverage in the most popular European destinations.
Why choose Airhub?
Extensive European Coverage: With the specializing feature of the eSIM's comprehensive Europe coverage, you can easily hop between countries or exploring a single nation in-depth.
Secure Data Connection: Business travelers around the globe require the most extensive and secure data connectivity and Airhub provides them that ensuring online activities and communications remain confidential while you're abroad.
Competitive Rates: Airhub offers competitive pricing, which makes it a very cost-effective choice as the best eSIM for International Travel in Europe.
Hassle-Free Activation: The user-friendly app of Airhub simplifies the activation process and can be easily purchased, installed and activated with utmost ease.
---
Holiday eSIM – $1+
One among the very best eSIM for international travel, the Holiday eSIM offers seamless internet access throughout the popular destinations around the world.
Be it a beach vacation, a mountain camping experience or whatever suits your needs, the Holiday eSIM specializes in providing travelers with the most interesting eSIM plans.
Why choose Holiday?
Affordability: The Holiday eSIM understands that you want to enjoy your vacation without breaking the bank. With competitive rates for data, voice and text services, this one allows you to stay connected without overspending.
Ease of Use: Purchasing and Activating the Holiday eSIM is a smooth, easy process. You can often do it online before your trip or on arrival at your destination.
Flexible Plans: Holiday eSIM usually offers a wide variety of plans to suit different traveler's needs. Whether you need a lot of data for social media updates or just a basic connectivity for calls and messages.
Coverage: While primarily being focused on shorter vacations, the Holiday eSIM often provides coverage in popular tourist destinations around the world, ensuring you're connected no matter where you go.
---
Flexiroam – $15+
Flexiroam's innovative eSIM solutions prioritize data roaming, making it an excellent choice for business travelers and digital nomads who rely heavily on data connectivity for work and communication while abroad.
With the masterful innovative virtual SIM card tech, the Flexiroam eSIM is the best eSIM for international travelers when your work demands connectivity in multiple places without having to waste your precious time to switch physical SIM cards.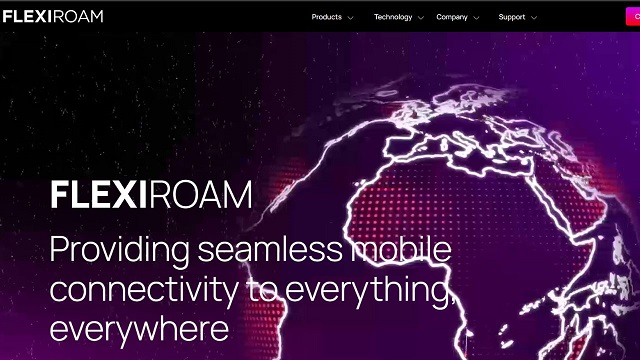 Why choose Flexiroam?
Data-First Approach: Having access to reliable and high-speed data is essential and the Flexiroam eSIMs are made for it.
Compatibility: These eSIMs are compatible with a wide range of devices from smartphones, tablets and even some wearables. Also, you can switch between your primary SIM and Flexiraom without any need for physical SIM card swaps.
Customer Support: At Flexiroam, you get a dedicated support team which is available to assist you with any questions or issues you may encounter during your travels.
Cost-Effective Plans: We believe that staying connected abroad shall not be a bank-breaking deal. Flexiroam offers competitive pricing on its data plans and allows you to enjoy the benefits of international connectivity without overspending.
---
Conclusion
An eSIM offers a convenient and cost-effective way to stay connected during international travel, but not every provider can be the best for you. So, you need to make sure what suits you best while choosing the connectivity option as per your travel requirements.
This list covers the most popular and best eSIM for international travel which have all revolutionized the way travelers manage their connectivity across the globe.
We'd be happy to hear your thoughts about your preferred choice for an eSIM. Share your comments and travel stories below.
Do not forget to hit that share button and spread the word about this ultimate guide for the best eSIM for travel lovers.
That's All Folks!