It's been 3 months.
3 months inside our homes or wherever the hell we were when it happened.
3 months of this Lockdown.
3 months of figuring out and fighting against the Corona Pandemic while sitting inside.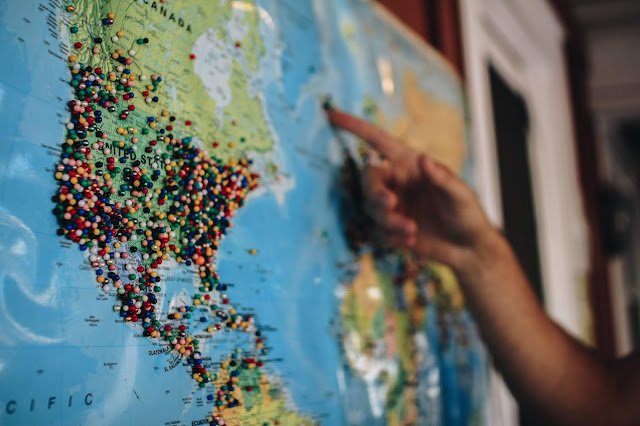 But what happens when it all ends.
It's been 3 months we've been talking about how bad we want this all to be over soon.
So why not focus our thoughts on that for a little while.
Let's just sit back for a few moments. And think. About what we'll do when it all gets over.
When everything gets back to being as it was. 
When we could finally be out there in the world.
When this Lockdown comes to its end. After the Lockdown is Over.
All I want is to travel. Far away from here. Far away from people and things.
Someplace where I can just be.
What I'd do After the Lockdown is over
After the Lockdown is Over,
I want to go setup a camp near a lake, near the hillside and inside a forest area, maybe,
with lots of trees, and sounds of the birds chirping.
I want to have a magical campfire night with my buddies
or just sit there and look up towards the sky filled with millions of stars.
I want to share stories with people.
Scary stories. Stories of our childhood. Stories about our lives.
To just be blurting out any random stuff that comes to our minds
and not thinking anymore if that's right or wrong.
I want to count the stars as we lay in the grass,
as some delicious barbecue is being prepared on the side.
After the Lockdown is Over,
I want to travel down below towards the beaches.
To feel the magic of the sea as the waves come rushing in
and then slowly turn back after caressing us a little.
I want to try and make castles from the sand.
And fail a couple of times before we finally get a hang of it.
I want to run around the best beaches.
I want to write my name and my dreams
on the wet sand with a stick or just my fingers.
I want to lay on the sand, near the water.
I want to jump inside the waves as they come to get me.
After the Lockdown is Over,
I want to travel into those beautiful small galleries of Europe
filled with magnificent artistry,
showcasing the art of the oh-so amazing artists in the world.
I want to run around the staircases.
And see the famous sites.
And read about them.
Surely to write about them as well.
After the Lockdown is Over,
I want to take pictures.
So many pictures or photographs of everything.
Everything I do.
Every place I go to.
Everyone I meet.
Everything I eat.
Everything.
I want to keep on taking pictures of the art, the artists,
the street performers, mimes, and everyone.
Until my digital memory is all filled up.
---
It's been a long, long time since
I, or we all have been able to travel.
With friends. With family. Or just with ourselves.
So, After the Lockdown is over.
After we could all be normal again.
After the different corners of the amazing world are all available again to see and feel and just be in.
All I want to do. Is Travel.
As Much As I Can.
As Far as I Can.