Singapore is expensive. In fact it is one of the most expensive places in the world. And that is what almost everybody knows. But that doesn't mean people like me and you, who aren't a billionaire (yet!) cannot experience the fascinating wonders that this island country offers.
So today, while sitting back on my writing chair and thinking of starting a plan and see how would a Singapore Budget Trip look like, I thought "Hey, why not do it with you guys!"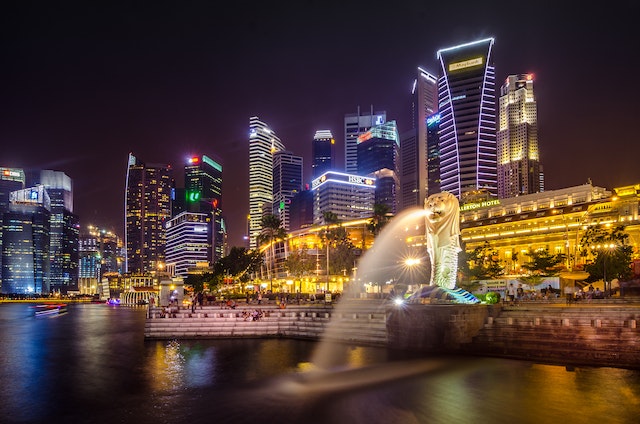 By the way, life update (for the ones who have read this Manali Blog): We're getting married! Soon.
Remember the movie When Harry Met Sally (1989)? There's this quote towards the climax where Harry says: "When you realize you want to spend the rest of your life with somebody, you want the rest of your life to start as soon as possible." And that soon is here.
And for the start of the best days of our lives we have started planning our trip beyond the national borders. We have come up with a few destinations not too far from home, and Singapore is up there on the list.
So, here on this blog, together, we plan out the most interesting Singapore Budget Trip and see how it works out for you, and for us. We have included everything: travel prerequisites, best times, budget stays, best flights, things to do, places to visit, local commute, eateries and whatnot.
---
Before You Go
First things first, we need to work on the travel prerequisites or the things we need to do before actually hurrying up to the airport for our Singapore Budget Trip.
These things include: researching the best time to visit, finding flights, booking hotels, getting a VISA and ticking off all the required travel documents.
Best time to visit Singapore
Researching about the best time to visit to any destination gives you information about the weather conditions of the place, the on/off season details and so much more that could help in getting your trip completed under a budget.
Although, Singapore is an year-round destination, but a majority of travellers tend to visit the island country mostly around the time of Christmas and Chinese New Year.
So the best time for a Singapore budget trip is considered to begin from March till August or September. This is where you could get the cheapest flights, cheap hotel deals and lesser crowds when compared to January and February.
November is considered to be the start of monsoon in the south eastern side of Asia and explorers might have to face slightly higher humidity in the climate with unforeseen showers at times.
For us, since we are getting married in November, we are planning to visit in December. Although, it is considered to be monsoon season, as per reports the showers do not disrupt your outdoor ventures, the humidity is lesser as compared to the previous month, and the country is decorated with festive lights and decorations for upcoming Christmas and the holiday season.
---
Finding Flights
If you decide on visiting the country in August, you will find flights starting from major cities across India for as low as ₹8k+ per person and if you plan on travelling in December, the price would go high up to ₹12-13k per person. Also, it depends from where you start your journey.
For us, we are planning to get our flights from Delhi, which is costing us approximately ₹10.5k per person which is a good deal.
Here are a few tips to consider when finding the cheapest flights you can for a Singapore Budget Trip:
Keep the dates flexible: As discussed, flight tickets' prices vary depending on the time and date you are travelling, so make sure you keep your dates a little flexible and book the best in-budget deal that you can find.
Consider budget airlines: AirAsia, JetStar etc. are the airlines that can transfer you to your destination in the lowest possible budgets for the required month. You can follow these airlines, compare prices, subscribe to their newsletters for offers and updates.
Book Layover Flights: Direct flights take lesser time to get you to your desired destination, but they are also a little expensive. You may find better deals in layover flights from your source point to keep it under your budget.
BOOK IN ADVANCE: The most important tip to book a flight to anywhere in the world is to book at least 3 to 4 months prior your date of journey. It cuts a significant amount on the prices, you get to relax rather than making bookings at the last moment, and you have a lot of time in your hands for other requirements like VISA, etc.
Want cashback on flights or hotel bookings? Upgrade to WayAway Plus membership today and unlock exclusive benefits and discounts on flights, accommodation, and activities, making your budget travel to Singapore even more affordable and enjoyable.
---
Booking Hotels
I saw more than a few videos, read through a lot of articles and forums about it and what I gathered from there was that "Singapore is an expensive country" – especially if you consider the accommodation.
But with time, a good researching skill and just the mere desire, what can not be achieved, right?
Although you might not find the cheapest hotels with all the required amenities in Singapore, you can still find decent accommodations within a budget if you know where to look.
I know, international travel is considered to be a luxury for many, but it doesn't have to be. Every place has expensive hotels and every place has their budget alternatives as well.
For a Singapore Budget Trip, finding a budget-friendly stay can be broken down into the following options:
Hostels (for solo travelers or friends)
Hostels have come and made themselves known worldwide as the most budget-friendly stay options almost all across the world. You can find many interesting hostels if you are planning to visit solo or with friends.
The dormitory-style rooms charge a lot less and have the essential requirements that one needs. Also, you get to find other people from other regions of the world and share stories.
Best hostels in Singapore: SpacePod@Lavender, The Hive Singapore, 7 Wonders Capsule Hostel
Price (per night): Approx. ₹4k+
Budget Hotels (for Family)
If travelling with family, hostels are not a great option since they are more of a solo-rider stay option. Find cheap hotels in Singapore for a family stay.
When you look close enough, you find many incredible hotels where comfort and affordability go hand in hand for your Singapore Budget Trip.
Here are the most affordable hotels to stay in Singapore:
Q Loft Hotels@Bedok: Approx. ₹7.5k per night per room | 3 Star Property | Guest Rating: 3.4 stars
The Great Madras by Hotel Calmo: Approx. ₹5.8k per night per room | 3 Star Property | Guest Rating: 3.9 stars
Lion Peak Hotel Raffles: Approx. ₹7k per night per room | 3 Star Property | Guest Rating: 4.0 stars
Alternative Accommodations in Singapore: Guesthouses and AirBnB
If you are couple, or traveling for a honeymoon, you might want a more cozy, intimate experience which guesthouses and AirBnB can provide you.
They both are a great alternative to hotels and offer more privacy and local experiences. These are often run by locals and you get a much more relaxing atmosphere on your Singapore Budget Trip from India.
Benefits of staying in a Guesthouse:
Affordability: These are generally on the lower side of rates when compared to hotels, which makes them an attractive stay option for budget travelers like us.
Local Experiences: When you stay in a guesthouse run by locals, you find many opportunities to interact with them, understand their lifestyles, their cuisine, culture and traditions and so much more.
More Personalized: Guesthouses are more personalized towards you and provide a sense of calmness and required attention and travel recommendations for a memorable stay in the country.
Benefits of staying in an AirBnB:
Cost-Effective: The AirBnB listings provide really competitive prices when compared to even the budget hotels in Singapore. If you are staying for more days, the cost might even be lesser.
Flexible: You get to choose your own accommodation with an Airbnb. You can opt for private rooms, full blown apartments and shared spaces as per your own needs and travel genre. The flexibility allows you to spend time with your partner with no disturbances, and you save a ton of money as well.
Local Neighborhoods: You get to explore the exciting local neighborhoods and experiences of the locals in Singapore when you live in an Airbnb. It seems like for just a short while, you live in the island country and it feels incredible.
Note: When choosing a guesthouse or Airbnb for a stay, always make sure you thoroughly go through the reviews, the property descriptions, photos, about the host and all the inclusions before booking. You shall also look for the distance the location is from the city center.
---
Important Travel Documents for Singapore Budget Trip
The most important travel documents for a trip to Singapore or any international destination in the world is your Passport and Visa.
Passport Requirements:
Make sure your passport is valid (for at least 6 months from your journey date) to travel to Singapore and is not expiring soon.
Make copies of your passport and keep them safe in separate places for emergencies.
If you do not have a passport, apply online to your national portal. For Indians: https://www.passportindia.gov.in/
VISA Requirements
VISA requirements might differ depending on your nationality. If you are an Indian, you need to apply for a Visa before visiting Singapore through the official website.
Apply for the VISA as per the details you find on the website. Make sure you apply at least a month prior to your decided date of journey to avoid last moment disruptions.
Prepare other necessary documents: passport-sized photographs, proof of accommodation, proof of sufficient funds, etc.
Your VISA will reach you within a week or so and you will then be eligible to enter Singapore.
SG Arrival Card
As per the official stats, all travelers must possess the SG Arrival Card which they can find more information about over here.
The SG Arrival Card needs to be submitted on the given site at least 3 days prior to your date of journey. You require your travel documents (passport, visa, accommodation information, travel info, etc.) to apply for the card.
The SG Arrival Card is free of charge so beware if your travel organizer asks you for an extra fee. You can just visit the site and get it all done without any hassle.
When you have all the required documents and fulfilled visa requirements, you can enjoy a smooth and hassle-free entry into your Singapore Budget Trip from India.
---
Once you Reach
Once that you are done with all the pre-requisites and finally enter out of the most fascinating airports in the world, Changi Airport – there are things like local transfers, sightseeing, eateries and so much more.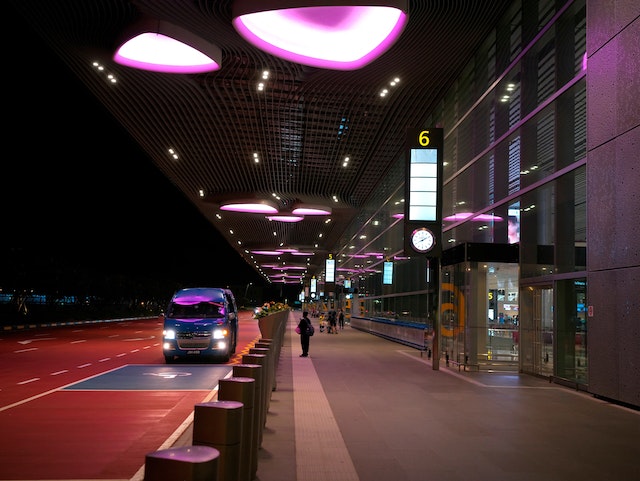 Local Transfers
When it comes to local transfers for a Singapore Budget Trip, here are some helpful tips that one should keep in mind:
MRT or Mass Rapid Transit: Singapore has its very own MRT, which basically is a fast metro which is well connected and an affordable mode to transit all around the place. Just like a Delhi Metro Card is much greater than those tokens, similarly you can purchase an EZ-link card or Singapore Tourist Pass for unlimited rides within a set period of time.
Bus Travel: The bus network in Singapore is extensive and covers most areas of the city and are cheaper than taxis over there. You can opt for a hop-on hop-off bus tour which covers all the major tourist attractions around the city and it can be booked only through many websites or the Klook App.
Shared Mobility Services: Apps like Grab or Gojek can be used just like an Uber in your Singapore Budget Trip. They can get you from anywhere to everywhere around the city and provides several options to choose for your transfer. Sharing a ride is cheaper than a private ride.
Rent Motor Vehicles: Another great option for commute within the island country is with renting a bike, scooter or a bicycle. oBike or Anywheel are among the most popular local bike rentals and are really economical for city exploration when you are on a solo trip or with your partner.
By keeping these options in mind, you might make the most out of your transportation budget and explore Singapore without hassle.
---
Things to do in Singapore Budget Trip
Here is a list of the most outstanding, fun and must-do activities while exploring Singapore alone, with family or with your loved one:
Visit Gardens by the Bay
Explore the Marina Bay Sands
Discover the enthralling Sentosa Island & Universal Studios
Explore Chinatown
Wander around the street in Little India
Explore the Singapore Zoo
Walk along the Orchard Road
Enjoy the Singapore Night Life in Clarke Quay
Explore the Botanical Gardens
Take Photographs at the Merlion Park
Visit the ArtScience Museum
Explore Kampong Glam and it's incredible and trendy cafes and heritage.
Take a river cruise over the Singapore River
Tips for Exploring Singapore Sights & Experiences on a Budget: Singapore City Pass
Singapore Budget Trip can be made more convenient if you purchase the Singapore City Pass.
It is a cost-effective way to explore the vibrant city and provides explorers with access to most of the top attractions and experiences that too on discounted prices.
With the Singapore city pass in hand, you can enjoy a fun and budget adventure all over the city. Whether it is visiting museums, Sentosa, Gardens by the Bay or taking thrilling Universal Studio rides, the pass has it all.
With flexible time durations and skip-the-line options, the Singapore City Pass can be your best friend when we talk about actually traveling and exploring places and having interesting experiences.
Exploring Singapore on a Budget
Exploring Singapore is considered to be an expensive experience, but only when you look for alternatives and broaden your view a bit, you can have the best and most affordable experience in the Lion city.
Free Attractions
Taking advantage of free attractions wherever possible gives you an ultimate experience. It is a fascinating thing to do while traveling in places like Singapore, Dubai, etc.
And Singapore offers many free activities and attractions that are worth exploring. These include:
Visiting Gardens by the Bay, a beautiful oasis with spectacular views.
Stroll around the iconic Marina Bay Sands.
Visit and click a selfie with the Merlion Statue, Singapore's symbol.
Walk around the compact destination and explore the vibrant neighborhoods of Chinatown, Little India, Kampong Glam.
Explore Natural Parks
Singapore is sometimes referred to as being the City of Gardens as it has an abundance of parks and greenery. You can go ahead and visit the MacRitchie Reservoir Park for a scenic hike, or rent a kayak to experience the beauty of nature in a dreamy landscape with your other half.
Other than the reservoir park, you can pay a visit to the Botanical Gardens, which is a UNESCO world heritage site with different types of plant/flower species.
Free Walking Tours
Indulging in the free walking tours is an essential part of your Singapore Budget Trip. They provide you with the city's history, a look into its traditions, cultures and architecture.
You can also meet fellow travel enthusiasts on these types of tours and spend some time experiencing the city in the most incredible way – by walking.
You can find many interesting walking tours both free and paid that take you to different tourist attractions, important historic sites and on incredible food trails along the city.
Discover local street food
Singapore is a great place for the foodies and its diverse and delectable street food provides our tastebuds with a marvelous experience.
Head to the famous foodie spaces in the city like the Lau Pa Sat or Maxwell Food Centre and savor a variety of affordable and mouthwatering delicacies.
Not to miss street food in Singapore include: the Hainanese Chicken Rice, Laksa and Roti Parata.
Singapore's reviews tell you that it is a non-veg lovers paradise. But that does not mean you cannot find some vegetarian food. The best places for authentic Indian dinner, you need to visit Little India. The most highly reviewed and recommended restaurants are:
Anand Bhawan. One of the city's oldest Indian restaurants, Anand Bhawan was setup back in 1924 when a Brahmin family opened a joint at the Selegei Road, selling authentic Indian vegetarian delicacies.
The all you can eat buffet at Annalakshmi attracts hundreds of tourists to its doorsteps. Have the most authentic taste of Poori, Veg Stew, Appam or Biryani at the restaurant which is completely run by volunteers and you may pay whatever you want for all that food.
Kailash Parbat is another gem when it comes to Indian Vegetarian Food in Singapore. The Chola Bhatura is a favorite among the people who come here, and the Punjabi Samosa is the close second.
Explore local markets
You can spend your time in the local or street markets of Chinatown or Bugis Street. Shop here for fascinating and memorable souvenirs, clothing, accessories and so much more. Do not be shy for negotiating in the market like you'd do in any local market in your hometown.
---
Additional Tips for Singapore Budget Trip
In addition to the budget travel guide for Singapore, here are a few other important pieces of travel info that one must be aware of:
It is important to understand the rules and laws of Singapore and to adhere to them all. These include avoiding smoking at public places, chewing gum, littering etc.
Singapore has a tropical climate so packing must include appropriate clothing, mosquito repellents and sunscreen to save you from the sun.
Singapore is a multicultural city as people and businessmen from different parts of the world came and setup their lives at the island nation. So you must respect all cultures, all traditions and the locals of the destination.
Familiarize yourself with the incredible public transport in Singapore and learn about the routes, MRT, available buses, etc. before you arrive to make your stay more smooth.
Important Apps: Grab, CityMapper & Klook
What would a trip to Singapore cost me?
As discussed above, Singapore flights start from around ₹8k per person in the off season to ₹14-15k or even more per person during the peak seasons. So the average would be somewhere around ₹10-11k per person.
And the hotel or affordable accommodation options could vary between the range of ₹5k per night per room to ₹10k+ per night even. Hence, the average would be somewhere between ₹6-7k per night per room most probably.
Let's consider it to be a 5 nights travel plan, so:
Essentials – Approx. ₹52k
Total Flight Return Journey per person: approx. ₹20k
VISA: ₹2k per person
Total 5 nights accommodation charges (one room): approx. ₹30k
Additional – Approx. ₹10k+
Big Bus City Tour: approx. ₹3k+
Universal Studios Tix: approx. ₹5k per person
Other tours, as per choice: Extra
Extra – Approx. ₹10k+
Food and other daily costs
Emergency Fund
Total Charges for 5 Nights Singapore Budget Trip: ₹70-75k per person!!
---
Wrapping things up
Well, that was all I found important about making a Singapore Budget Trip for all kinds of travels. We are considering this destination as well for our very own couple travel venture, and we'll see if it all sails our boat.
If you have any query or want to add on to the information, feel free to comment down below and share this article with your friends and families.
That's All Folks!