When the pandemic hit earth and everyone got locked inside their houses – many lost their jobs and had to find ways to work online. And many companies started to give out work from home opportunities as well.
When the pandemic finally began to come towards an end, people became familiar and comfortable with the concept of working away from office – like at home or maybe even some place else.
Many beautiful places across India accepted the "work-from-home" culture and developed spaces for workation ideas & possibilities.
Imagine working on your laptop with a beautiful scenery right in front of you and a cupp-a-joe in your hands!
To me – that is part of a dream.
But the pandemic made it into a reality.
Today, we discuss the 7 best places for workation in India and mention the best things to do, how to reach and places to visit there as well!
Let's Go!
---
What is a Workation?
Workation is basically what it sounds like. It has been a trendy term starting majorly from the time of the Corona Pandemic – made with two different words : "work" + "vacation".
Sometimes spelled as workcation or worcation, the term means to work while on a vacation.
Imagine digital nomads, for example. They travel from one place to another, live their for a couple of weeks or months, even. And they work from their laptops to earn their income, right?
Similarly, on a workation, you work for your company while being on a vacation. You get to experience the rare combination of working along with travelling to your favorite places across the world.
You can tell your employer that you are going for a vacation for the upcoming long weekend or for several weeks – but will continue to work online. That's a workation!
It is a fantastic vibe even to work from a library or a café in your own hometown with your laptop. But it is just a different and more incredible experience to go to your favorite places along with friends or family and work from a famous library in the middle of a town, a well-known coffee place in the famous city – or if your network allows – maybe even from a hilltop, or near a waterfall or something. The possibilities are endless!
---
What are the benefits of workation?
With so much going on in the world – right from the weekly technological advancements, a two-year lockdown throughout the world and many discussions of the business world giants – a workation has been painted out to be a much more productive way of working for individuals than a mere daily routine of waking up and heading to your 9 to 5 or 6 job – then coming back home and having no time to relax.
With workation, came a sort of acceptance that the traditional way of working is not necessarily for everyone. Some people are more productive at the comfort of their homes. While some give their best work when they travel!
Travel tends to open up new possibilities and newer ideas when it comes to working scenarios and many companies have noticed the fact.
Even social tech giants like Facebook (or Meta) and Twitter, etc. have given their employees full freedom to work from wherever they want as long as the work is done.
Here are few benefits that a workation brings with it –
Workations tend to be beneficial for your mental health which results into you being more productive as compared to sitting at your office desk all day long.
When you visit newer cities and explore different cultures and meet new people, it increases your headspace and your creativity develops on its own.
When you are kind of a lost soul like me and millions like us – a workation is a best choice for you to make.
Workations provide you with freedom which you never seem to get while working from office. You keep on going to your office daily – doing the same tasks – over and over again – then it gets boring. That's when a workation comes into play. It gives you a freedom to work as per your own schedule as long as the work is done!
Workations give you what the traditional way of working could never – a Work-Life balance! You get plenty time to explore places with your family while working on your project for your employer. It's a win-win for everyone.
---
What are the best places for workation in India?
Now that you understand the concept, let us give you what you came here for, aight – 7 of the best places for Workation in India –
Bir, Himachal Pradesh
Bir offers you a place of calmness, relaxation and so much natural beauty to immerse yourself in. The natural environment makes it a special place for a workation in India.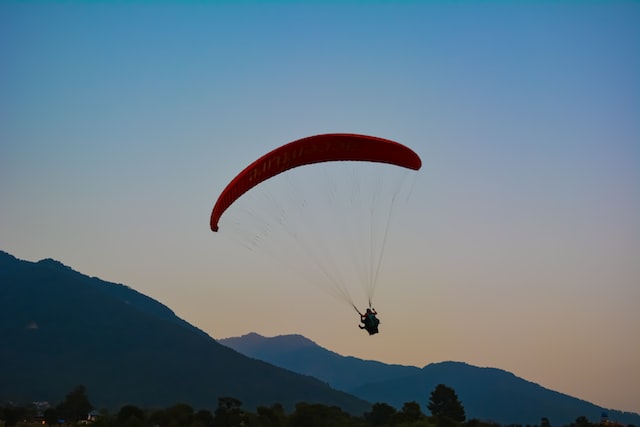 It is known as the "Paragliding Capital of India" and offers a majestic gliding experience through the greenery and mountain backdrops.
Places to Visit: Chokling Monastery, Bir Tea Factory, Bir Landing Site, Chowgan Tea Gardens
Things to Do: Paragliding, Trek towards Gunehar Waterfalls, Visit Dharmalaya Institute, Stargazing
Best Time to Visit: March to June
Best Places to Work from: The Northern Café, June16 Café, Musafir Café
Darjeeling, West Bengal
Darjeeling is famous for it's tea plantations, greenery, exciting weather, it's toy train ride and it's wonderful cafés.
Sip your delicious tea while working with a view of the Great Himalayas all around you. Darjeeling is a fantastic choice in the list for best workation destinations India offers you.
Places to Visit: Darjeeling Zoo, Tiger Hill, Batasia Loop, Himalayan Mountaineering Institute
Things to Do: Toy Train Ride, Enjoy Tea, Experience Sunrise from Tiger Hill, Visit Rock Garden
Best Time to Visit: March-April
Best Places to Work from: Nerdvana Books & Coffee, The Beatles' Café, Tom & Jerry Café
Shillong
Known as the "Scotland of India" – Shillong is a place filled with wonders of nature. It experiences heavy rainfall, unique caves, some of the tallest waterfalls and fantastic landscapes.
There is nothing to not love about Shillong and when you are planning places to visit for a workation – it is one of the most recommended choices!
Places to Visit: Umiam Lake, Elephant Falls, Ward's Lake, NohKaLikai Falls
Things to Do: Trek through the David Scott's trail, Visit Asia's cleanest village, Explore the city while riding a horse
Best Time to Visit: March to June
Best Places to Work from: Shillong's Café, Dylan's Café, The Living Roof
Wayanad
Wayanad in Kerala is famous for its spice gardens, green environment and it's wildlife. It has slowly become one of the most exciting places to visit for people visiting Kerala and is referred to be one of the most picturesque towns in India.
You can find stunning waterfalls, immersive greenery, unique wildlife and so much more in this hill station that will make your creativity as well as productivity to flourish like nowhere else!
Places to Visit: Banasura Sagar Dam, Edakkal Caves, Chembra Peak, Soochipara Falls
Things to Do: Explore Wayanad Wildlife Sanctuary, Stay in a Tree House, Jungle Trek in Kalladi Forest
Best Time to Visit: October to May
Best Places to Work from: Beycho Café, Café Umbrella, Honey Shade Café
Coorg
Coorg is one of the most incredible hill stations in all of India and has become a very popular destination among the best places for workation in India.
With coffee plantations, steep hills, rich wildlife, lush green forests, numerous streams and breathtaking views, Coorg is a perfect place for working while being amidst nature.
Places to Visit: Madikeri Fort, Omkareshwar Temple, Abbey Falls, Raja's Tomb
Things to Do: Bathe Elephants in Dubare Elephant Camp, Try Luwak Coffee in India, Camp near River
Best Time to Visit: March to June
Best Places to Work from: Big Cup Café, Coorg Tender Café, The Wheel Café
Panchgani
Panchgani gets its name from the five neighboring majestic mountain hills enclosing it – and is home to fantastic sceneries, a calming vibe and lots of adventures.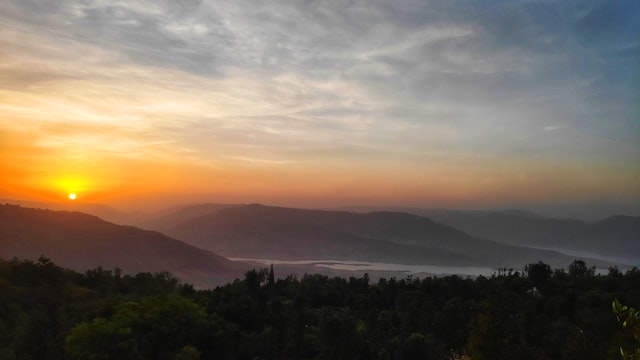 It's weather mostly remains to be calming and soothing which makes it an ideal destination to live freely, explore freely and work freely.
Places to Visit: Table Land, Tapola Water Sports Centre, Sydney Point, Rajapuri caves
Things to Do: Explore the Tribal Lifestyle, Taste Fresh Strawberries, Boating over the serene waters
Best Time to Visit: September to November | January to May
Best Places to Work from: The Local Café, Paradise Café, Meher Café
Lansdowne
Lansdowne is a small hill station that seems to be a refreshing point amidst the more infamous and crowded hills that were once beloved and free to explore.
Filled with British architecture with heritage bungalows and churches on one side and the lush greenery, scenic beauty on the other – Lansdowne stands to be a place of freedom, relaxation and creativity.
Places to Visit: Tip in Top Point, Bhulla Taal, Garhwali Museum, Tarkeshwar Mahadev Temple
Things to Do: Trek to the Snow View Point, Camp beneath the stars, Bhulla lake boat ride, Birdwatching
Best Time to Visit: October to March | April to June
Best Places to Work from: Lansdowne Trip Travel Café, Café Ullasa, Divine Café
---
Tips for planning a workation in India
A workation is a new concept that is becoming increasingly popular among remote workers. This can be a great way to combine work and travel, and it can have many benefits for both your personal and professional life.
If you're thinking of going on a workation, there are a few things you should keep in mind.
Remember the Essential Elements of a Workation – Relaxing Surroundings, High Speed Internet & Laptop
Choose Stay Options Wisely – Workation demands for a place with lesser noise, rooms with a desk and chair, Wi-Fi, etc.
Opt for less crowded places – Crowds means disturbances and that could mean less productivity or lesser ability to focus on work.
Make sure to choose a Workation-Friendly Destination – Although remote islands and top of the mountains make great spots for a relaxing venture, but when it comes to a workation – you need to be at places with high speed internet and good cellphone connections.
Always Schedule before Executing a Workation – When you have a schedule it will be easy to balance your work and the vacation side by side with no side suffering amidst it all.
---
To Wrap things up
There are many great places for workation in India. The best places for workation offer a variety of amenities, such as coworking spaces, private rooms, and high-speed Internet. They also provide a variety of activities, such as yoga classes, swimming pools, and on-site restaurants.
Each location has its own unique benefits, whether it's the lively atmosphere of Mumbai or the scenic views of Kerala. To find the best workation destinations India, consider your specific needs and preferences. And be sure to share this article with your friends and colleagues!