When tourism hits a destination, it brings with it – people – lots and lots of them. And once people start to enter the destination, there develops a demand for the tourism essentials: accommodation, street food vendors, transportation, etc.
That is essentially what turns a hidden place into a known tourist destination.
But when the tourism level grows higher than expected, with a lot more footfall than necessary, with not much to see or do and with the local vendors trying to loot as much as possible from tourists – the destination is no longer worth a visit!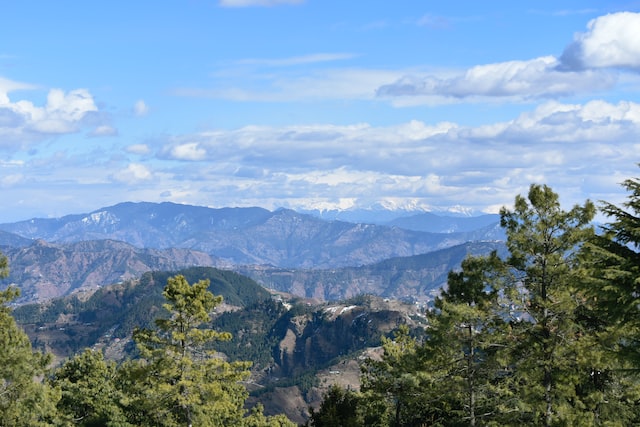 That is what happened with Kufri. And today, on this blog post, we tell you why Kufri is not a worthy destination to visit and other alternatives where you can find much more things to do for an excursion from Shimla.
---
Why not to visit Kufri?
Kufri is a small town situated at a distance of about 15 kilometers from Shimla and many travelers go there for an excursion trip to go experience what all it offers.
But once you reach there, you find out that there isn't actually much to do here! Nothing really special.
Here are a few reasons why not to visit Kufri –
Nothing much to do
There are spots like a Bird Sanctuary, a Wildlife Nature Park, an Adventure Park and the main spot from where one can witness the Himalayan ranges in Kufri.
But the thing is, you travel to a place in the hills expecting exciting sceneries, fun adventures and so much more – which you just cannot get in this small town.
India has many other places, small towns even that offer much more than Kufri when it comes to exploration, peace and excitement.
---
Overrated
Another reason whey not to visit Kufri is that it is beyond overrated at this point of time. Even Shimla locals would tell you to visit Kufri.
I guess because the distance is not much. And winters turn it into a "snowy wonderland".
But this wonderland, when compared to other places around – fails to impress the travel lovers like you and I.
The major spot is filled with tourists, especially at this time of the year. And that is where the destination keeps getting negative points from major travelers.
---
Filled with Mafias
The most important reason why Kufri is not a worthy destination to visit is the Horse Mafia (kind-of) that tell you there is no other option to get to the top from where you could get the view of the Himalayas.
The horse ride charges for getting to the top and back is ₹500/- per person. You can see the same price all over the place till you reach the parking.
There is no bargaining option available. Also, if you ask anyone near by for any other route or way to get to the top – they will tell you there is nothing else than the Horse ride.
And the horse vendors know that once you have come all the way to the place, you will surely be buying the horse ride tickets to explore further.
Once you do that, they will take you to the "Horse Parking". Now this place will be filled with horses and their goo! You smell it everywhere. The route to get there is really messed up as well.
Once we reach our horses, one can see the unprofessionalism unfold.
The horse guide would just leave you after getting you over the horse. There are also horses tied down to one another forming a train. And the horses are not monitored for most of the ride. And the route. Oh My God!
The route is made by these mafias into one filled with wet mud, marsh, swamps and what not. Just to block the easy hike to get to the top. So there's only one option if you want to go uphill.
The horses go wherever they want, no guide to manage them. They just keep telling you to sit properly. And the route is also very prone to accidents.
When the horses climb upwards, there are hordes of horses running towards you in the opposite direction to climb down. They even hit you sometimes, but there's nothing one can do.
Also, the marshes, along with the rocky climb makes it very possible to fall down from the horse and hit the ground. You might even hit a rock or something that could lead to your trip being ruined in no time.
Other than that, just when you are halfway there and already regretting your decision to come to this place, you will be stopped by one of the gram panchayat person who will tell you to pay ₹20/- per person to go further. You cannot deny it, there is no place to go. You cannot turn back. The horse won't go any further.
And there is no point in shouting or arguing with these guys.
Once you do that, you finally get to the top. And find out from the guards at the park entrance that the ₹20/- needs to be payed as an entrance charge for the local panchayat committee once you reach the top. And there is no such rule where you need to pay this amount halfway through the journey.
That means, you will be scammed!
---
Disappointing Experience
You go through all the mess to get to the top. You climb further to finally get a place worthy enough to tolerate the ride, the mafias, the scam, the goo and whatnot. And what do you see?
Nothing!
Just a large space filled with a local fair vibe! Shoot-the-bottle games, maggi/tea stalls and overpriced telescopes!
There is also a Nag Temple above the stairs nearby. From where you get the view just a little different than what you could actually see for free from the parking below.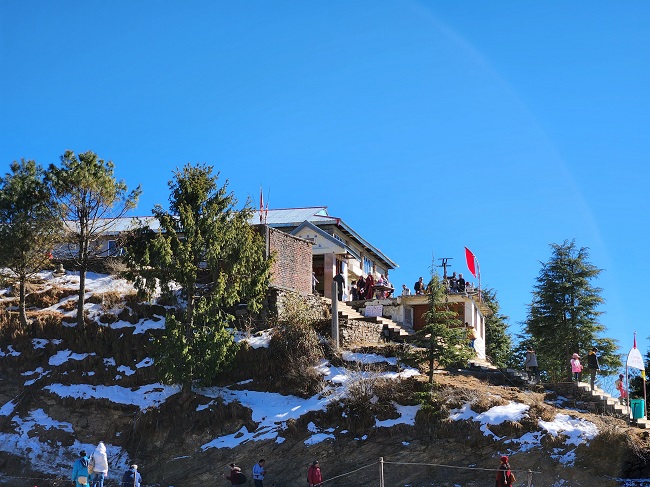 Nothing worth your single penny!
Also, when you go to the spots where you could see the ranges from, you will see large fences put up by the telescope mafias! They will charge you ₹200/- per person for a view. And this is everywhere across the place! There is no place you can even see what you came up here to view.
---
You're better off going somewhere else
Now that you know that Kufri is nothing special, you might be wondering, "so where should we go instead!?"
Well, worry not. Looking for some alternatives to Kufri? Here are a few hidden places recommendations:
Narkanda
Narkanda is another great option for those looking to escape the crowds. It's a bit further from Kufri than Shivinagar, but the extra effort is worth it.
Narkanda is home to some beautiful scenery, and there are plenty of activities to enjoy, such as hiking, mountain biking, and bird watching.
Narkanda is a relatively new town, having only been founded in the early 20th century. However, it has quickly become a popular tourist destination due to its scenic location and relatively mild climate.
If you're looking for a place to enjoy some winter sports or simply want to enjoy the beautiful Himalayan scenery, Narkanda is definitely worth a visit.
Chail
Chail is a town in Himachal Pradesh, India. The town is situated at an altitude of 2,444 metres (8,018 feet) in the Shivalik Hills, on the right bank of the River Sutlej.
Chail was the summer capital of the princely state of Patiala from 1891 to 1946. The town is known for its scenic beauty and is a popular tourist destination.
Chail is also notable for its cricket ground, which is the highest cricket ground in the world at an altitude of 2,455 metres (8,085 feet). The ground was built in 1893 and has hosted several first-class and List A matches over the years.
Barot
If you're looking for a quiet, quaint village to visit on your next vacation, look no further than Barot Village. Nestled in the mountains of northern India, Barot is the perfect place to get away from it all.
The village is home to a variety of traditional crafts, including woodcarving, pottery, and weaving.
You can also find a number of delightful restaurants and cafes, as well as plenty of opportunity to explore the surrounding forests and mountains.
Whether you're looking to relax or to adventure, Barot Village is the perfect place for you.
Kasauli
Kasauli is a small town in the Indian state of Himachal Pradesh. It is located in the Solan district, about 77 km from the state capital, Shimla. The town is situated at an altitude of 1,927 m and is surrounded by forests of pine and oak.
Kasauli is a popular tourist destination, due to its scenic location and cool climate. The town has several colonial-era buildings, including the Baptist Church and the Christ Church, which were built in the 19th century.
There are also a number of temples and monasteries in Kasauli, making it a perfect place to visit for those interested in spirituality and religion.
---
Conclusion
So there you have it, folks! Reasons why you should think twice before visiting Kufri. Of course, you could still visit, but be aware that it's not all it's cracked up to be.
If you've been to Kufri and have had a different experience, feel free to share in the comments! And, as always, like and share this article if you found it helpful.
That's All Folks!