Africa is one of the most outstanding countries in the entire world. It is essentially where everything we know, started.
From the largest desert in the world to the most fascinating ancient destinations and unimaginable wildlife encounters and so much more, the continent of Africa stands as one of the most unique places to explore for any kind of traveler.
And today, we discuss what could be the best countries to visit in Africa for first time travelers. From vast deserts to stunning tropical forests, rugged mountains and fertile grasslands, the opportunities are endless.
---
Best Countries to Visit in Africa
Rwanda
Popularly known as the land of a thousand hills Rwanda could be one of the very best countries to visit in Africa.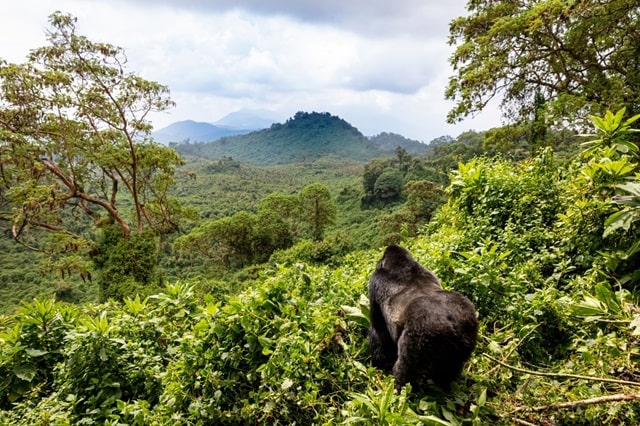 It offers some of the continent's most outstanding sceneries and warmth. The locals are very friendly and the destination offers unique opportunities to witness it's blessed wildlife and biodiversity as one travels through the mesmerizing volcanoes, montane rainforest and the sweeping plains.
One of the more popular things to do while in Rwanda is to enjoy a Gorilla trek which takes you deep into the dense forests to witness the lives of a Gorilla troop.
The trek is said to be a challenging one and people might face a little trouble while passing through the dense undergrowth. There could be steep and slippery trails on higher altitudes that makes your trek exhausting, but it is definitely worth every step and every challenge to spend some time viewing mountain gorillas in the wild.
Most popular places to visit in Rwanda:
Volcanoes National Park
Kigali City
Lake Kivu
Kigali Genocide Memorial Grounds
---
Ghana
Next on our list of the best countries to visit in Africa is none other than Ghana: a destination known for lush green forests, a diverse wildlife and miles and miles of sandy beaches situated along the stunning coast.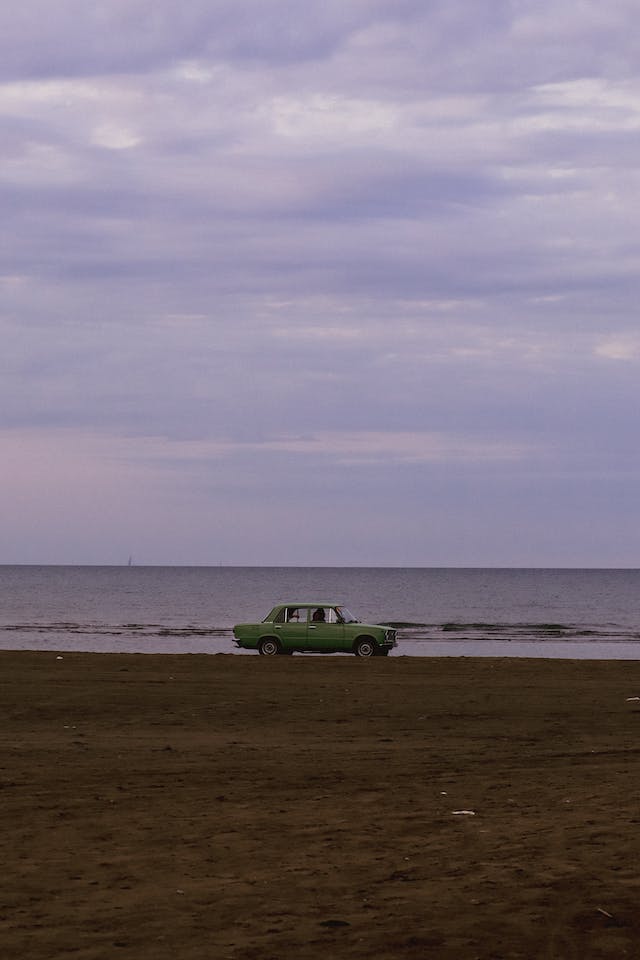 Other than being one of the most beachy-full destination in Africa, Ghana is also celebrated for its unique ancient history, which dates back to 10,000 BCE.
Ghana also stands out due to being home to a diverse range of ethnic groups, each having their own unique cultural practice and traditions. So you get to witness some of Africa's most traditional cultural activities including: folk dance, music and art.
One of the most exciting things about Ghana is that it is the world's second largest producer of Cocoa beans, first being the Ivory Coast (or Côte d'Ivoire).
Most popular places to visit in Ghana:
Cape Coast Castle
Kakum National Park
Elmina Castle
Boti Falls
---
Namibia
Africa is a continent which is primarily known for its history, culture and the immersive natural beauty. Namibia is a country which has all of that.
The country was once a colony of Germany, but later gained independence back in 1966.
Extended greetings and handshakes are very prominent in most Namibian cultures. You will find a general emphasis on emotional restraint as you spend more time in the public.
As for the natural aspect of the country, Namibia stands out to provide the most extreme landscapes, which are a big part of why this country attracts travelers from across the world and finds a place on our list of the best countries to visit in Africa.
From the sand seas of the Namib giving you the fascinating view of the tallest dunes in the world, to awe-inspiring Fish River Canyon, home to some of Africa's most spectacular natural scenes.
Most popular places to visit in Namibia:
Etosha National Park Safari
Skeleton Coast National Park
Swakopmund
Sossusvlei
---
South Africa
Everybody has heard the name Cape Town, right? Well, it absolutely is one of the most interesting places to visit in Africa. It has some of the most spectacular beaches, outstanding and vivid wildlife and some of the most amazing sunsets.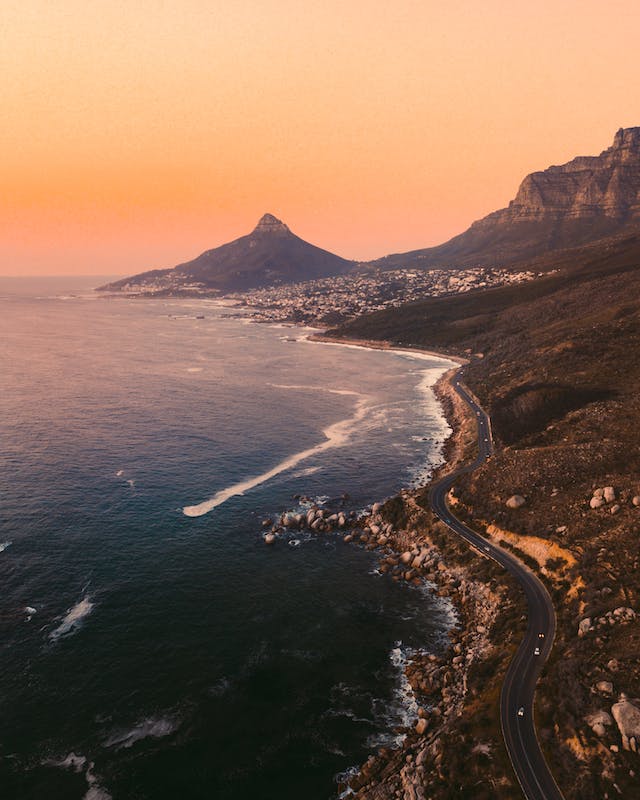 One of the most interesting aspect which makes South Africa one of the best countries to visit in Africa is to witness the African Penguins having the time of their lives.
Over 1,000 everlasting pairs of African penguins are found nestling along the beaches and just about traversing on the streets as tourists and locals walk by. It is almost like they are here with you to experience what all South Africa has in store. They enjoy beaching around, having a surf or just relaxing with their lovers near the coast.
Moving past the most interesting part of the country, South Africa is also immensely popular for its wildlife safaris, most iconic and recognizable landmarks like the Robben Island and Table Mountain and the diverse culture which is open to welcoming travelers and explorers curious to know more.
Most popular places to visit in South Africa:
Cape Town
Johannesburg
Durban
Kruger National Park
---
Botswana
Botswana in Africa is another hub for wildlife enthusiasts, providing one of the most interesting and luxurious wildlife encounters and immersive safaris to catch glimpses of the wildest beasts.
It is also believed to be the best safari destination in the world. With luxury lodges keeping you up close with the exciting wildlife, the large elephant count and just the mere vibe of living among the wild, Botswana stands out as one of the most exciting and best countries to visit in Africa if you are traveling here for the first time.
With the largest African elephant population of 130,000 – this country stands to be the best and most popular for witnessing these large animals in the wild.
Other than the wildlife encounters, what Botswana is also immensely popular for is being referred as the Gem of Africa. That is because this country is renowned for Natural Diamonds, making it the richest diamond mines in the world.
Most popular places to visit in Botswana:
Okavango Delta: Luxurious Wildlife
Moremi Game Reserve: Self-drive Safaris
Chobe National Park
Makgadikgadi Salt Pans: Thrilling wild ventures
---
Ethiopia
Famous worldwide as the birthplace of coffee beans, giving even the calmest souls a hint of adrenaline and a friend to fight sleep during those night stays at a friend's house, Ethiopia has become one of the most interesting destinations of Africa.
Except the high quality coffee, a rich culture and fascinating national parks, Ethiopia has so much more in the shape of monolithic churches, stunning landscapes and ornate palaces.
What makes Ethiopia one of the best countries to visit in Africa for first time visitors, except for the coffee beans is that it is a very popular destination for adventure enthusiasts.
You get the best trekking routes in the world, an endemic wildlife adventure and most luxurious lodges perched in hills to rest after a memorable day.
Most popular places to visit in Ethiopia:
Lalibela: Faith, Festivals, Mystery & Legends
Simien Mountains National Park
Danakil Depression: One of the hottest and lowest lands in the world
Omo Valley: Tribes & Culture
---
Tunisia
Another interesting pick on our list of the very best countries to visit in Africa is Tunisia.
Tunisia is known to have a perfect blend of Arab and Berber cultures, the most golden of beaches and sunny weather mostly throughout the year.
The locals in Tunisia enjoy celebrating hundreds of international film, theatre and music festivals which attract hundreds or more travelers and enthusiasts to come here from around the world and celebrate these festivals.
Other than the fests and the culture, Tunisia is famous for stunning landscapes, beautiful beaches, the ancient ruins from Roman and Phoenician civilizations and the world renowned Sahara Desert.
Most popular places to visit in Tunisia:
El Djem Amphitheatre
Sidi Bou Said
Mosque Et Chenini
Chott el-Jerid salt lake
---
Tanzania
Home to some of the most amazing national parks and game reserves like the Selous Game Reserve (the largest game reserve in the world), Tanzania is like a big hub of the most fascinating wildlife in Africa.
With more than 120,000 elephants, 160,000 buffalos and about 2000 rhinos. Other animals include wild dogs, crocodiles and hippos.
Just along these wild species, you will also find why Tanzania is said to be one of the best countries to visit in Africa and the most varied and unique landscapes that you will ever see.
Also, it has the most popular destinations and experiences known to people who haven't yet visited Africa: like the Great Migration (as large groups of zebras and wildebeests congregate).
From grasslands to woodlands, fascinating rock formations and mountain peaks, there remains no question that this country features some amazing opportunities for sightseeing and photo-hunting alike.
Most popular places to visit in Tanzania:
Serengeti National Park: Witness the Great Migration
Mount Kilimanjaro: World's tallest free-standing mountain
Ngorongoro Crater: Home to elephants, zebras, gazelles, hippos, and more
Zanzibar: Visit the Zanzibar Beach
---
Mauritius
Ahh, the Mauritius – the honeymoon destination in East Africa is famous for a large number of things. From the most stunning rainforests, waterfalls, hiking trails and extraordinary wildlife like the flying fox.
This beautiful island in the Indian Ocean, is known worldwide for its beaches, lagoons and reefs. The capital Port Louis has sites such as the Champs de Mars horse track, Eureka plantation house and the 18th-century Sir Seewoosagur Ramgoolam Botanical Gardens.
Just like the other Mascarene Islands, Mauritius is known for its biodiverse flora and fauna with many interesting species endemic to the country. The main island in the Mauritius was the only known home to now extinct Dodo, along with several other avian species.
Known to be one of the most romantic places in the world, Mauritius has everything one looks for in a honeymoon destination: incredible expensive island resorts, a tropical climate, wild waterfalls, lush forestation and mountain ranges along with the most exciting water sports.
Most popular places to visit in Mauritius:
Île aux Cerfs Island
Port Louis
Grand Bassin
Chamarel park
---
Zanzibar
Also known as the Spice Island due to the farming and processing of the most aromatic spices like cloves, turmeric, cinnamon, nutmeg, lemongrass and black pepper.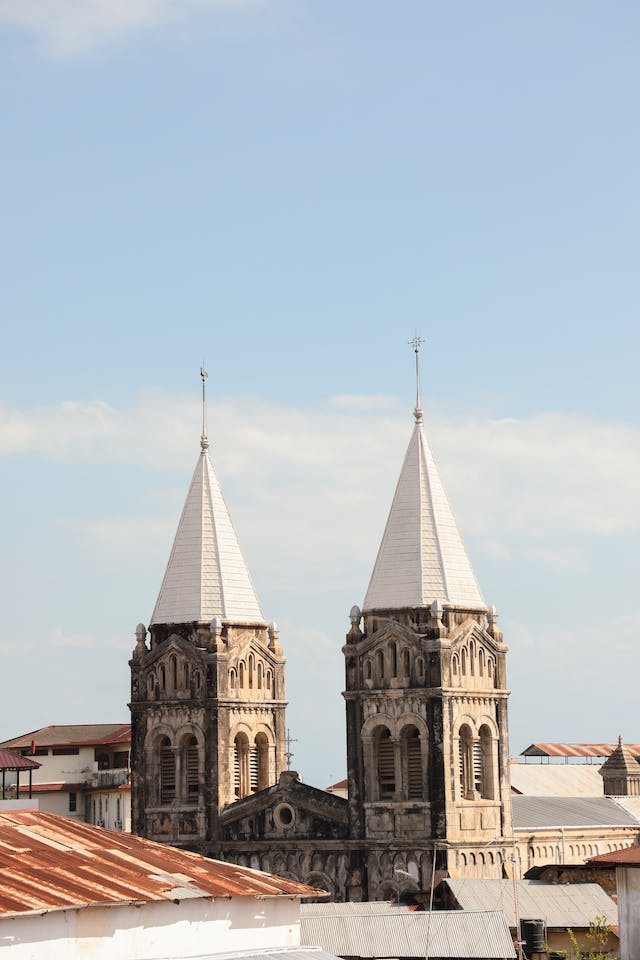 Other than the exotic spices and learning about them, Zanzibar is one of the best countries to visit in Africa and home to some of the most idyllic beaches, balmy weather and warm tropical waters.
This archipelago is renowned for clear warm waters, coral reefs and rich marine diversity making Zanzibar a perfect under-water destination for snorkeling and scuba diving.
Also, Zanzibar is one of the safest country in Africa to visit, even for solo female travelers.
Most popular places to visit in Zanzibar:
Stone Town
Jozani Chwaka Bay National Forest
Paje beach
Prison Island/ Changuu
---
Conclusion
From the outstanding landscapes of Rwanda to the stunning underwater realm of Zanzibar, the African continent is like this great, massive world of its own which has everything one looks for in the sense of exploration: from ancient ruins, beautiful beaches, amazing coastal destinations, mind blowing wildlife encounters and just so much more.
Also, Africa has some of the most safe destinations to visit for solo travelers or female venturers in the world and there could be no second thoughts to visit such places if you want to. Some of these countries mentioned on our list includes: Rwanda, Mauritius, Botswana, Tanzania, Namibia.
If you liked this blog post, share it with your buddies. Comment down below which of these countries is your most favorite.
That's All Folks!