You cannot just shut down travel! I mean the recent global viral outbreak tried, and maybe halted it a little – but couldn't just stop it.
People will travel. Travel will keep on going. You know why? Because it gives you the necessary escape from life. An escape – that every human being needs and every human being – deserves.
Travelling might be as old as time, but the best thing about wandering and exploring places, sights and monuments is that it keeps on track with the world's advancements as well.
With new technologies and global ideas coming up almost daily, the travel industry has been on a rise because it welcomes every new aspect of the world – with open arms and open hearts.
Today, on this blog post, we will discuss about the recently trending and upcoming 2023 travel trends and what to expect from traveling in 2023 and beyond.
Here. We. Go!
2023 Travel Trends
Travel had to take a backseat when Covid appeared three years ago towards the end of 2019. Transportation shut down, the streets remained empty, people remained indoors and the darkness rose, day-by-day.
And for almost two long, devastating, home-locked years finally it began again. The gates were open, the flights flew again, the places started to fill up with people. But there still remained a difference in the way people travelled before.
But with 2023 coming up, the industry of exploration, wandering and finding newer places and cute coffee shops has stood on both of it's legs once again. The escape we all needed has returned with full force. And there are so many interesting things happening around it.
Following are the most fascinating 2023 travel trends that you should know to make sure you enjoy travel in different ways, in different moods and in different settings :-
Off the Grid Travel
You might have heard about exploring places that are "off-the-beaten-path" which means places that see lesser tourists, places that are hidden, right? Off the beaten path means the path-less-followed.
And recently, we have all seen people travelling locally to places they've been to and finding newer spaces there – like a small hidden waterfall, a wonderful place for camping underneath the universe, a tiny colorful village or maybe some other exciting spot.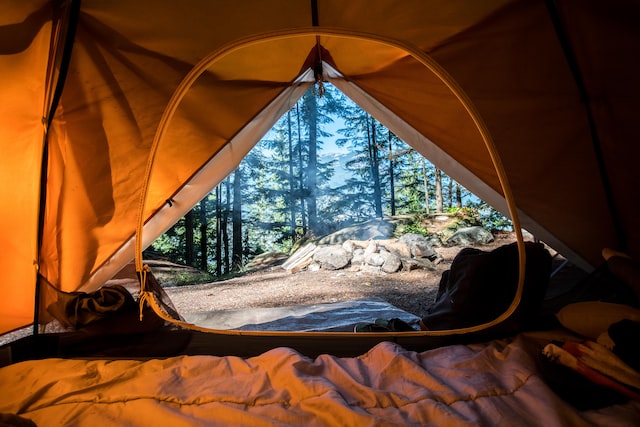 The number one 2023 travel trends on our list is the "Off the Grid" travel. The basic difference between exploring offbeat places and off-the-grid travel is that the latter means travelling to a place where you could cutoff from life. A place, for example a cabin in the woods with no Wi-Fi, no network – just the calming sounds of the nature.
These locations do not have fancy tourist spots or selfie points or luxury stays and restaurants. These places have the nature, different kinds of trees, a large collection of constellations to see through our naked eyes and just the calmness.
Offbeat places are hidden spots in a known destination, while off-the-grid means a destination that's away from people, unnatural sounds and nearer to the wilderness, to the universe.
As per the trends of traveling in 2023, we will see a massive rise in this kind of travel where people go alone or with their loved ones to places near the nature to spend some time like the old days – without mobile connections, social media and other technological stuff.
Just a few days with friends or family and a million conversations under the sky.
---
Lesser Known Destinations
The second point on our list of 2023 travel trends that are coming up is to travel to destinations that are less explored as of now.
Before the world finds out about these places, you would want to go explore them and have your own time their.
With 2023 coming up, travel enthusiasts have already begun finding newer places and expanding their horizons to include spaces with newer aspects and beautiful perspectives.
Here are a few less traveled or lesser-known destinations to travel in 2023 –
Izmir not Istanbul
Izmir is a really incredible looking place in Turkey. And while the travellers from across the globe visit Istanbul, you and your loved ones can sneakily go downwards to Izmir and have the place all to yourselves.
Discovered by the Greeks, taken over by the Romans, rebuilt and reformed by Alexander the Great and finally falling under the rule of the Ottoman empire, Izmir came out to become what it is today – a metropolitan city filled with the most westernized culture as compared to any other part of the country.
The city is filled with youthful, vibrant vibes along with a lot of historic and archaeological sites to explore and learn about.
Colmar not Paris
Located near the Swiss & German borders, Colmar is a place that checks all the boxes of a "postcard" destination. With wonderful canals, half-wooded houses, lots of flowers and colors, and mystical streets, there is a lot this place offers.
Also, Colmar in France is sure to deliver if you're looking for the mouth-watering local delicacies in the form of food and wines. Another great thing about the place is it's Coffee!
Syalsur not Khajjiar
Khajjiar is undoubtedly one of the most fantastic places to visit in the Indian Himalayas, but the popularity it has gained in the last decade has made it full of people and the peace people went there looking for, is found only if you look for it deeply.
So there's this beautiful unexplored place which you can visit instead of Khajjiar, the mini Switzerland of India. This place is called Syalsur.
Syalsur in Uttarakhand is basically an idyllic little place where you could set up camp or stay at the few government-built tourist huts. It is a place filled with lush greenery and the River Mandakini flowing by to give you a sense of peace and calmness.
Koh Lanta not Phi Phi Island
Koh Lanta in Thailand is a much lesser known and less traveled destination which can fulfil your desires of relaxing in a place of sun and sand.
You find lush forests, turquoise waters, wonderful sandy beaches and sailing experiences at this heavenly place. A great place to take your partner and enjoy some "us" time in.
You can also enjoy scuba diving, snorkeling, surfing and other interesting water sports over there. Also, these are a little less costlier than in other majorly popular islands in Thailand.
Other than the relaxing vibes, underwater adventure opportunities and couple time – Koh Lanta is also a great place to satisfy your taste buds and seafood cravings.
---
Nostalgic Getaways
Another rising 2023 travel trends is the recent high in the terms of Nostalgic Travel. Even if it's not about traveling as we know today, people tend to travel from one place to another for many reasons – maybe they shift to a newer city or country, or go abroad for higher education and more.
Nostalgia is a feeling or an emotion that everyone feels and everyone would love to visit spots.
Nostalgic travel is an increasingly popular trend among travelers. People are longing to experience the past and explore destinations that evoke a sense of nostalgia.
Nostalgic travel can take many forms, from visiting the childhood home of an ancestor to revisiting a favorite holiday destination from the past. It can be a great way to reconnect with a place and its history, as well as to create new memories.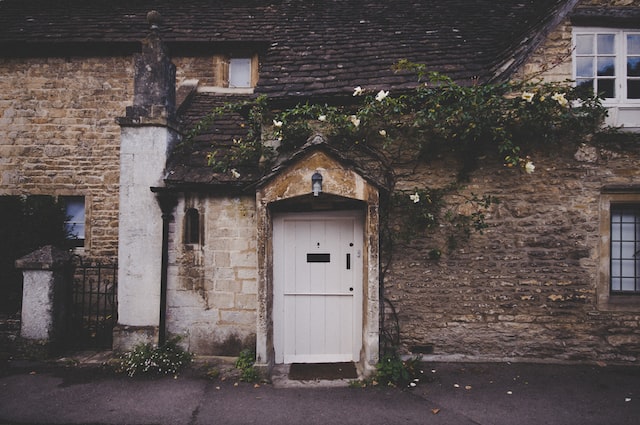 For instance, many travelers are drawn to old-fashioned coastal towns, quaint villages, and other places that remind them of their childhoods.
Others are drawn to vintage train rides, classic car tours, and other activities that evoke a sense of nostalgia. Whatever the form, nostalgic travel can be a great way to reconnect with the past and create lasting memories
---
Outdoor-Oriented Trips
Another great top travel trends 2022 has seen growing is the travellers getting attracted to places that are more outdoorsy. Places of natural landscapes have been getting more visitors as compared to the urban cities.
Experiences with wildlife, like staying at a wildlife resort, exploring natural retreats, jungle safaris, camping amidst the forest land – are considered to be the Outdoor Oriented trips that 2023 will see rise even more than ever before.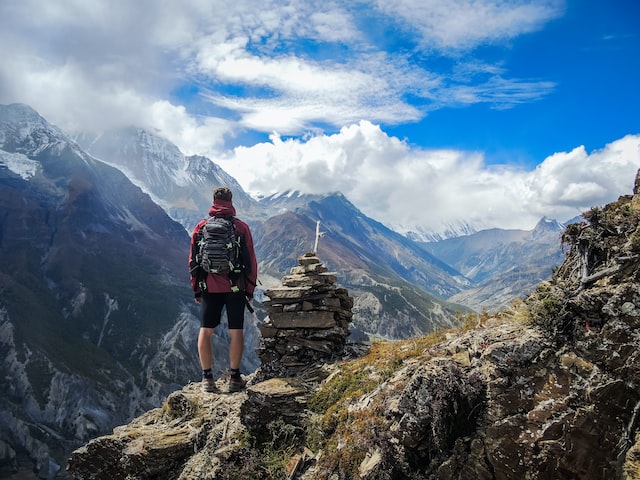 People have travelled for exploration, finding new cafes, street performances, visiting historic monuments and museums and statues for centuries. And now, the newer ways of travel have been shifting more towards the "peace" aspect of it.
People seek peace, calmness, a little quiet place, just to themselves. And wilderness resorts, natural camping sites near a mountain, etc. make sure you get what you seek.
People travel more now to get away from their daily lives – to relax, to just be in the moment, to have the greatest coffee while sitting at the back porch of your cottage with a forest-y view right in front of you.
Here are some great Outdoor Oriented Trips you can take in 2023 with family & friends –
The Cliffs of Moher in Ireland
The Highlands in Scotland
The Grand Canyon
Perito Moreno Glacier in Argentina
Bandhavgarh National Park in India
Leh Ladakh in India
Valley of Flowers in Uttarakhand
Yosemite National Park in USA
---
Cultural Experiences
Travel trends have shifted significantly in recent years, as more people are seeking out cultural experiences when they travel.
Instead of just visiting a new city or country, travelers are looking for ways to immerse themselves in the local culture.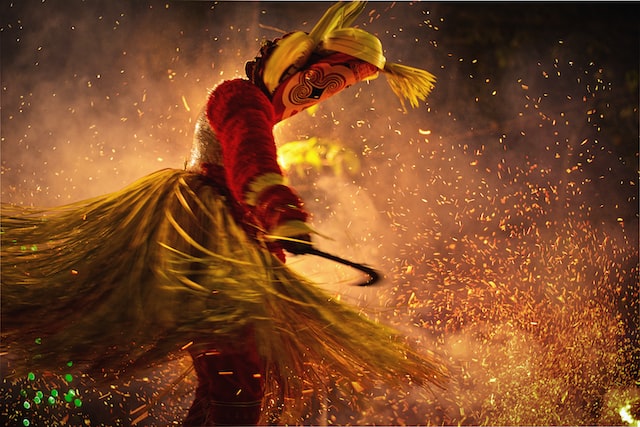 This could include attending a traditional festival or event, participating in a cooking class, or simply exploring a local market.
Cultural experiences allow travelers to gain a better understanding of the history, customs, and traditions of their destination. Additionally, travelers can make meaningful connections with locals, experiencing their culture firsthand.
As the 2023 travel trends continue to evolve, it's clear that cultural experiences will remain a key component of any successful trip.
International Cultural experiences to inspire your next trip –
Learn to Tango in Buenos Aires
Experience the Art-Café culture in Tbilisi
Visit a "Ruin Bar" in Budapest
Home cooked dinner with a local family
Explore Hobbiton (Alexander Farm) in New Zealand
Indian Cultural experiences to inspire your next trip –
Light Candles at the Ghats of Banaras
Celebrate Holi in Vrindavan & Mathura
Join an Indian Cooking lesson
Be a part of the massive Kumbh Mela festival
Have a hearty meal at the World's Largest Kitchen in Golden Temple, Amritsar
---
Sustainable Travel
The travel industry is increasingly focusing on sustainable tourism as an important part of 2023 travel trends.
Sustainable tourism is the practice of travelling in a responsible and environmentally friendly way that does not damage the environment or local cultures and communities. This includes reducing emissions, minimizing waste, supporting local businesses, respecting local cultures, and conserving natural resources.
Sustainable tourism also strives to create economic opportunities for local people, as well as preserving cultural heritage and traditional practices.
In 2023, travellers are expected to be more aware of their environmental impact and will seek out sustainable tourism options when booking trips. This could include –
Choosing eco-friendly accommodation,
Using public transport,
Participating in activities that support local communities.
Types of Sustainable Tourism
Sustainable tourism focuses on preserving the natural environment, respecting local cultures and customs, and minimizing environmental impacts from tourism activities.
It also encourages tourists to become more aware of their local environment and to take responsibility for their actions in order to reduce their environmental footprint.
Here are the 4 types of Sustainable Tourism –
Responsible tourism or Green tourism or Ecotourism focuses on ecological conservation. It protects the natural environment and finds ways to benefits the local communities who live nearby.
Community tourism means a local community inviting travellers and tourists to visit their land and providing them with homestays, food and share their culture with them. Here, the locals are in charge of the travel regulations.
Traveling to rural areas like small towns, villages, etc. comes under the Rural tourism. These are adventurous tours which include hiking ventures, camping trips, etc. You may participate in farming activities and learn about it from the locals. These places are more about the nature and less about the urban spaces.
Unlike the normal definition of mass tourism where people travel to popular locations, experience famous activities, etc. the soft tourism is more about local experiences, cultural tourism, finding hidden spots, small villages, etc.
---
Local Solo Travel
As 2023 travel trends continue to evolve, solo travel is becoming increasingly popular. Local solo travel offers a unique opportunity for travelers to explore a new destination without the constraints of a group.
It allows for more flexibility and freedom to explore an area at one's own pace. With the rise of digital nomadism, local solo travel is the perfect way to get away from the hustle and bustle of everyday life.
It also offers a great opportunity to immerse oneself in the culture of a new place and make meaningful connections with locals.
Solo travelers can also take advantage of discounts and exclusive offers that are not available to larger groups. Local solo travel is an ideal way to explore new places, learn about different cultures, and make lifelong memories
---
Jet Set Go!
The travel industry is always evolving and 2023 travel trends are sure to be no exception. One of the biggest trends in 2023 will be the rise of set jetters, or people who take multiple trips throughout the year to different locations.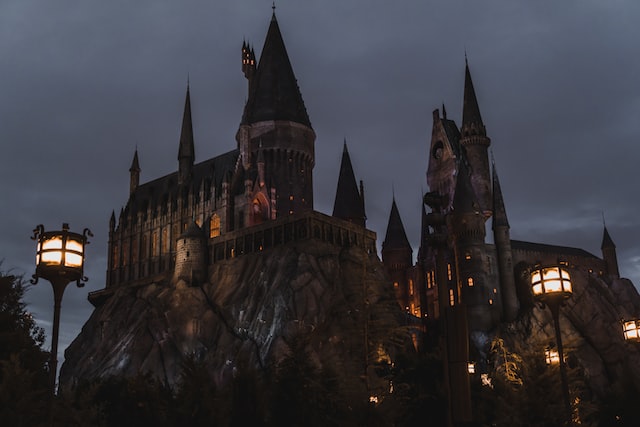 Set jetters are able to take advantage of the many travel deals available and use them to explore the world.
They often take advantage of flight deals, hotel discounts, and other travel offers to save money and maximize their travel experiences.
Set jetters are also known for their flexibility, as they are able to quickly adapt to different climates, cultures, and cuisines. With the rise of set jetting, 2023 travel trends will be more about the experience than ever before.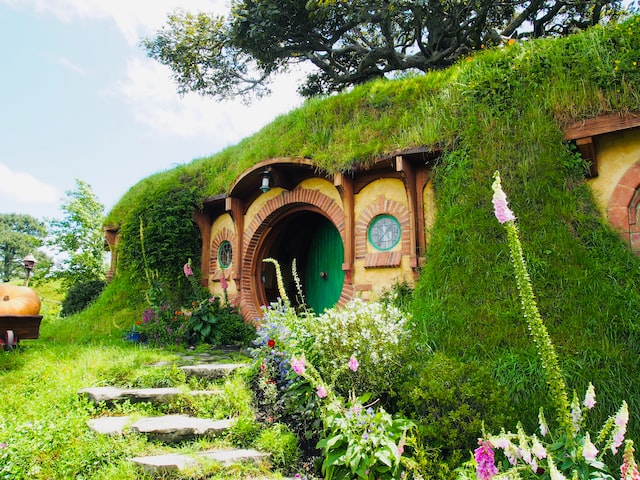 Set Jetters are also referred as travelers who are huge movie buffs and they tend to visit places or locations from the different kinds of movies and television series. They look out for places that have been show in a popular media and they set out to find those places!
Some of the most popular places loved by these set jetters are –
| | |
| --- | --- |
| Movie/Series Name | Location |
| Breaking Bad | Albuquerque, Mexico |
| Lord of the Rings | Tongariro National Park, New Zealand |
| Harry Potter | Diagon Alley, Hertfordshire, England |
| Tomb Raider | Ta Phrom, Cambodia |
| Game of Thrones | Castle Ward, Ireland |
---
Conclusion
2023 travel trends are expected to be vastly different from the trends of today. With the advancement of technology and the increasing desire for unique experiences, travelers are looking for more immersive and personalized experiences.
There are many more travel trends that will come up each passing year, but the essence of traveling in 2023 and beyond – to different, newer places would never change in our hearts.
Share this blog post with your travel buddies, families, partners and anyone who'd like to know what's trending.
Subscribe for more such blog posts!
Comment down below your thoughts about this one.
That's All Folks!