New York City is different from any other city in the world. And there can be a million reasons for that. But for me, it is a destination of my dreams. Not merely a place I want to visit – but one I want to spend a part of my life in.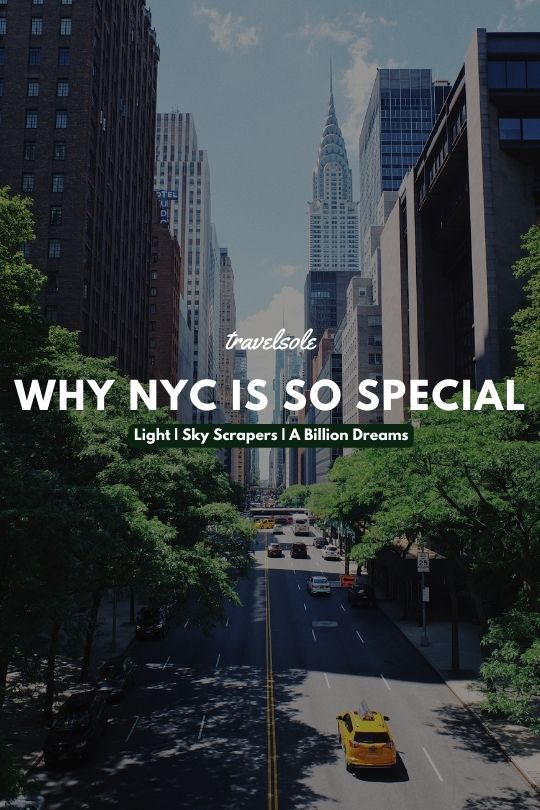 I have grown up watching it – the larger than life skyscrapers, the crowds of people walking by, the lights and everything in between.
Everyone has a dream destination, and mine happens to be The Big Apple. And today, I want to share the reasons why it happens to be that.
On this blog post, we discuss about why is New York City so special to me and how it happened to become my dream destination!
Let's Go!
---
How New York City Became My Dream Destination?
First Interaction: Spider-Man & Video Games
2002. The most outstanding superhero movie of that time and one that still stands tall on that list, Spider-Man released in theatres worldwide and saw some insane number of people popping up to watch it.
But unlike most movies, people did not just watch it – they lived it and they loved it!
Spider-Man has always been the most interesting comic book superhero character and very different from the others – because of people tend to relate to him. When we watch him, read about him – we think hey, that's just a kid – a loner – broke – and what not. A superhero with personal problems. Someone just like us.
Maybe that's the reason the world resonated with Spider-Man and Peter Parker like no other fictional character.
But the thing that movie made me interested in – other than the characters, the storyline, the music and everything – was the city. New York.
Spider-Man represents New York in all it's glory – the skyscrapers, the crowds of people and the sense that it really never does sleep. A city where something or the other keeps happening.
That was the first time I laid my eyes on the beauty the city is – and it was like magic. It became a city I wanted to go to. A city I knew I couldn't, yet. A city that became my dream to visit and stay in one day in life.
Since the movie, many video games came out of where we could be Spidey and roam around the city! It was incredible to me – it still is.
I love free-roams around New York walking, sprinting, jumping and swinging across the marvelous place – from Manhattan to Queens to Downtown to the Liberty and all across.
Part of a reason why is New York City so special to me is that I have spent a great part of my childhood with games that were set in the city itself – Spider-Man, [Prototype], Max Payne and many others.
---
Second Interaction: F.R.I.E.N.D.S & H.I.M.Y.M
As I got older, moved out of home to another city for college and stuff. I got busy with life and exploring career options and the stress of learning about the world and myself.
Then slowly, I happened to come across these couple of series that were totally based on the city of my dreams.
Friends
A story of six friends who spent their lives in the most amazing city in the world – having adventures and mis-adventures at every step of the way.
Friends the TV series was like a thing straight outta my dreams – living with your best buddies right across the hall, spending each day with them, having and building memories and so much more felt as if I am watching everything I wanted.
It was about friendships, the lame jokes, crazy mis happenings and so much more! I still do watch couple of those episodes when feeling a little low at times. Friends is a tv show that every generation has loved and will love in the future as well. I mean although I watched it at least a decade after it first came out – but I got every joke, every feeling, every expression like it's made for a world we live in right now!
And the views of the city – New York – the central park & perk, the people, apartments and everything made me fall in love with it even more!
How I Met Your Mother
When Friends ended in 2004, everyone wanted more and those who followed it since the beginning when it first came out – were, well, sad. Then an year later – came out HIMYM or How I Met Your Mother!
Which was many times compared to the classic Friends, but it stood out on its own in no time.
Where Friends was mostly about comedy, fun adventures and jokes and everything amazing – HIMYM was kinda all that – but also emotional – with concepts of heartbreaks, relationships, good or bad influences and so many different things at once.
Imma say this, though – there is no comparison between the two sitcoms – they were both amazing – at some points better than the other – at some points, not so much.
But what they did – was make New York feel more and more like home to me. Yes, a home located almost at an opposite corner of the world from me – but still.
---
Casey Neistat – The New York Vlogger
When it comes to influences, Youtube and social media stands to be one that somehow does that effortlessly if you really get into them.
Casey Neistat is a really famous and interesting YouTube vlogger who loves New York City with the core of his heart.
Although, he had to move away from the city, but watching his previous YT videos where he goes through the streets in different kinds of vehicles and stuff – those incredible time lapses of the cityscape and just the vibe of it all – makes you feel it would be so lovely if you can just get teleported to those very streets!
I watched many of his videos – almost binged to it with dinner and stuff. And what I learned from those was that maybe one of the reasons why is New York City of Special and famous might be that unlike any other city across the globe – New York feels to much more alive – both during day and night! It's like a place that never sleeps – the sounds, crowds, cafes, walkers and joggers, vehicles, performers – and everything around it makes it seem like the city has a soul of its own!
Watching them videos makes me fall in love with a place I have never been to – it makes me work towards it and once in life be there on those very streets – among that very crowd – with those amazing streaks of lights spread all over!
---
Why is New York City so Special?
New York might be the only city in the world that has questions like this pop up all over – why is it so special, why is it different than other incredible places, what is it with the energy… and so many others.
If you think about it, maybe that is what makes the city really famous – maybe that is the reason behind why is New York City so special to so many people – people who live there – people who want to live there – travel enthusiasts and just dreamers, you know.
A few reasons why the Big Apple is considered to be the most special place in the entire world are:
Concrete Jungle
When you think New York, you see large skyscrapers, a layer of fantastic skyline full of city lights, and when you look closely you see two different worlds – a world of concrete and a world of green.
Thousands of square feet of the large city consists of buildings of unique shapes and sizes, and approximately 800+ acres of Central Park filled with trees and nature.
You experience a perfect blend of modern lifestyles while being closed to nature as well – which makes the city different than most of the other places.
A City of Dreams
Thousands of people live in different boroughs of New York City and approximately about the same percentage of people come here every year with a dream to shine in whatever they want to do in life.
New York City is a city with unlimited possibilities for a career, from café workers to street artists to large business tycoons – you will find them all here.
New York is not just a city – it is like a level people wanna reach – a place where we think we should be to fulfill our dreams and desires. Or maybe just to escape the dilemma of life. Maybe it is a city that people love no matter what – just because it is where they can just be.
No judgement. No crazy looks. Nothing. 'Cause apparently no one cares when you're in New York that who, what, or from where – you are!
Fast Paced Lifestyle
Another reason why is New York city so special place to so many people is due to the fact that the place blends well with people having a or wanting a fast-paced lifestyle.
New York City never sleeps – even after 3 in the morning – you will find people, vehicles, and so much happening in the streets and boroughs of the place.
And as much as it never sleeps, it also tends to not stop! It's fast. The energy of New York City is incomparable to any other place on the face of this planet.
It can not be described – just felt. And even if you did not get an opportunity to experience it – all you need to find this fact out is to be as obsessed with the place as I am!
It is said that New York has something for everyone – jobs, open spaces for artists, performing lively streets, so much stuff to do for travelers and explorers and different opportunities for businesses as well.
Lively Vibes
I read somewhere that New York City is like an engine that powers the entire world – directly or indirectly. When you are in the city, you are a part of that engine and if you live in any other place – you are a passenger!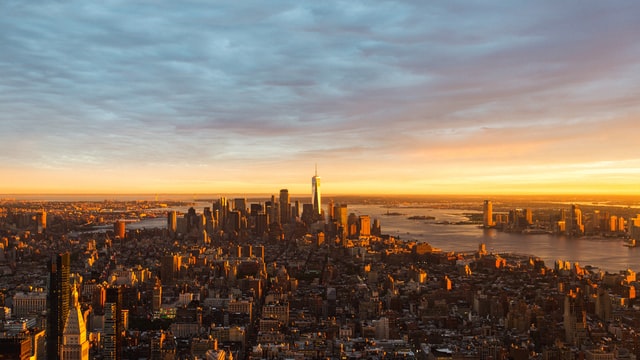 Although being a passenger makes you enjoy the world more – but when you come to that engine – it has to be something unique right!
New York City is said to be city that feels much more alive than any other place because of everything that goes on there.
People who have been there before told me that the city is "lively, amazing & full of good vibes"!
Although stereotypes that we hear about the city is that it's full of crimes, the people are rude as hell and what not – but as far as I know – it might be one of those things – but it's the people, not the city. When you travel to a place – it has different vibes altogether than when you live there.
World of Opportunities
North of 1,000,000 organizations exist around here, with new ones springing up continually.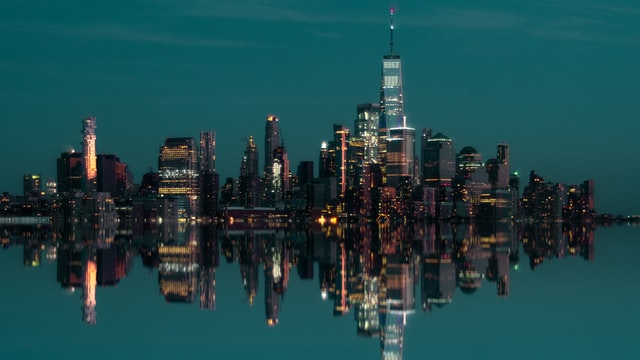 Between remote work offices and high rises, there's no deficiency of spots for organizations to extend as they develop and enlist more individuals in New York City. This really intends that there are a lot of choices to consider.
As mentioned earlier, New York is a city that has something for you – all you gotta do is look closely! Here is a few pros of living or/and working in the Big Apple –
Tons of Opportunities
Higher Salaries compared to other places
Fantastic Transit Solution in the shape of Subway
Great Social Scene
Great Food
So many free things to do
A perfect blend of different, vibrant cultures
---
Reasons I Love New York City
Times Square
Straight forward! Times Square was among the first few places I fell in love with in the city! With the lights, billboards, and overall cyberpunk-ish vibe – that place seems to be a world of its own to me!
With time, Times Square has become kind of like a symbol to the incredible metropolis that New York City is.
And the most famous thing about the area is it's humungous illuminated brand hoardings which light up the entire place like magic!
Remember the scene in The Amazing Spider-Man 2 after Max gets his powers and goes out in the street trying to deal with it all!!
Just try to remember the scene when Spidey saves people in slow motion! That liveliness, the lights, the music – that seems like the best depiction of Times Square to me!
New York Christmas
It has been said and millions do believe it – that the Christmas is New York is like no other Christmas celebration ever!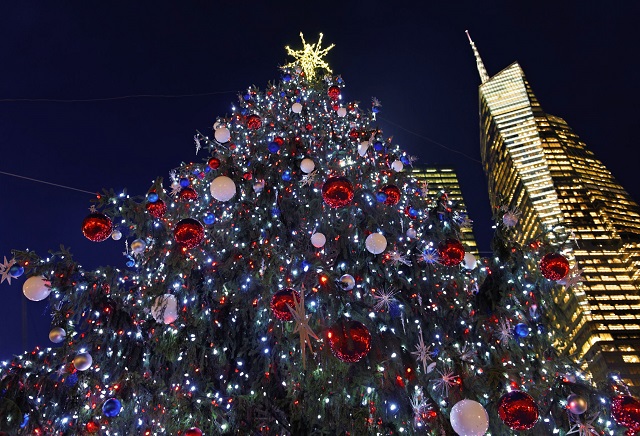 Christmas is said to be the best time of the year – and there is no place on Earth to experience the best time than New York City!
When the Big Apple is all lit up, full of decorations, glowing faces of people dressed in red and green and streets covered with layers of snow – it is a sight you cannot miss.
There is just so much happening – right from the Christmas Tree lighting ceremony is held every year to commence the Christmas vibes of the city! And thousands of people watch it – live and on television every year to get into that holiday season mood.
Every street, every house, every borough is so lit up that it fills the experience with brightness and positivity. It just is a thing you cannot miss!
A New York Christmas is one of the major reasons why is new york city so special!
Central Park
When the super-charged energy of the entire town, the hustle and bustle of the city and the fast paced lifestyle starts to get overwhelming to you – there's this huge acres of greenery spread all over right in between the city – which makes you relax!
Central Park is a man-made garden which covers a land mass of 693 acres and is filled with meadows, forests and rolling hills.
Along with the natural greenery, you will also come across wonderous items like fountains, sculptures, monuments, playgrounds for kids, a winter ice-skating rink, a zoo and a unique castle amidst all of this!
Central Park is a favorite place for people to relax in – be with family, have a picnic – maybe a date or something. Basically – the best place to just be! Which is quite rare an opportunity as far as New Yorkers are concerned.
---
Conclusion
I have travelled many places across India, have created a long list of places I want to go to at least once in life – but the place that feels so different than any other – a place that feels like home – a place that I love so much despite it being too far away from me, despite it being portrayed as it is in the world.
It still does feel like home to me.
Why is New York City so Special to me? Because it is a city I have grown up watching. It is a city I have seen going through a lot of emotions – from happiness, energetic vibes to depressing, destructive times! it is a city I have spent my childhood roaming, sprinting and swinging throughout in the virtual worlds. It is a city – that is a part of me.
That ends the New York City travelogue. There are many places that you want to go to and explore, and then there is a place that you connect to on a different level!
Tell me in the comments what do you feel about New York City? Which city is your favorite place in the world?
That's All Folks!