Much beyond the places of religious and spiritual significance and much beyond the artistic nature of the state's architecture, there are many incredible wildlife experiences in the state of Uttar Pradesh from nature parks to bird watching opportunities to wildlife sanctuaries and nature reserves.
Here are the best wildlife reserves near Lucknow which you shall not miss if you are a nature and/or wilderness enthusiast –
---
Best Wildlife Reserves in Lucknow
Nawab Wajid Ali Shah Zoo, Lucknow
Distance (from city center) – 1.6km
Location – Near Civil Hospital, Narhi, Hazratganj, Lucknow, Uttar Pradesh 226001
Resource – https://www.lucknowzoo.com/
Lucknow's very own wildlife experience comes in the form of the Nawab Wajid Ali Shah Zoological Park. A very popular place for a family picnic or a friends outdoors venture, the Lucknow Zoo is a fantastic place for all wildlife enthusiasts around town.
There are many wild beasts you can find while roaming through the zoo, some of them include – Bengal Tiger, White Tiger, Asiatic Lion, Gray Wolf, Himalayan Black Bear and many species of primates. Out of all these incredible animals of the wild, people get attracted mostly for the White Tiger, the Lion and the naughty and playful Chimp.
The Lucknow Zoo consists of a toy train which you can partake in to have a comfortable journey throughout the major fences and see the variety of wild animals.
Other than that, the Zoo also has a State Museum which showcases various arts of Awadh and objects that define the lifestyle that Awadh represented during the early eras.
---
Kukrail Forest
Distance (from city center) – 10.2km
Location – WX6Q+445, Faridi Nagar, Indira Nagar, Lucknow, Uttar Pradesh 226016
Resource – https://www.uptourism.gov.in/en/post/kukrail-reserve-forest
Another great wildlife reserve near Lucknow or rather in Lucknow is the Kukrail Forest Reserve or the Kukrail Gharial Sanctuary.
Famed for the huge number of Crocodiles and Alligators spread with natural habitats all over the area, Kukrail is a very wide forest area with a beautiful ride towards the main entrance.
It is one of three crocodile breeding centers in India and rated as one of the top two breeding centers dedicated to crocodile species along with the Madras Crocodile Bank Trust. The third one is situated in Kurukshetra.
Another quite interesting thing about the Kukrail Forest Reserve is that it is an incredible place for bird watchers with over 200 species of local and migrant birds coming here during the months of March to April.
---
Best Wildlife Reserves Near Lucknow
Nawabganj Bird Sanctuary
Distance – 50.9km
Location – NH 25, Ravanhar, Uttar Pradesh 209859
Resource – http://unnao.nic.in/nawabganjbirds/contact_us.html
Nawabganj Bird Sanctuary, renamed in 2015 as the Shahid Chandra Shekhar Azad Bird Sanctuary, is a really popular site for school picnics from Lucknow and Kanpur and family gatherings as well.
With a large number (approx. 250) of migratory birds coming here from the CIS countries, the Bird Sanctuary automatically becomes an interesting place for bird watchers, picnic goers and nature enthusiasts.
Some of the major migratory birds you can catch glimpses of here – sarus crane, stork, peafowl, whistling teal, jacana, lapwing, vulture, pigeon, king crow, etc.
Other than birds, there has recently been setup a dedicated deer park in the area. It consists mostly of spotted and barking deer and has become one of the most interesting parts of the entire Sanctuary.
You can also find many major reptiles in the sanctuary, from King Cobra to Common Krait, Viper and several water snakes.
---
Allen Forest Zoo, Kanpur
Distance – 91.2km
Location – Hastings Ave, Azad Nagar, Nawabganj, Kanpur, Uttar Pradesh 208002
Resource – http://www.kanpurzoo.org/onlinetickets.php
Kanpur Zoo or the Allen Forest Zoo is a large zoo with so many different species of animals that you can never have a bad experience when you visit it. Even if it's your 5th time!
The Allen Forest Zoo is spread massively into a 76.56 hectare land and is filled with different exhibits for birds, primates, water animals, wild beasts and more.
One of the best things about this zoological park is that all the animals are put into their natural habitats inside a large open and moated enclosures. Which basically means that the animals cannot see other fences or enclosures and can stay peacefully.
Another interesting thing in the Kanpur Zoo is that it also houses an aquarium and life-sized statues of the pre-historic dinosaurs. The Allen Forest zoo is one of the best wildlife reserves near Lucknow due to various animals ranging from leopard, rhinoceros, hippos, Asiatic Lion, Bengal Tiger, lots of migratory birds and lots of primates.
---
Katarniaghat Wildlife Sanctuary
Distance – 195km
Location – 84PF+9CC, Nishangarh, Border Road, Dharmpur, Uttar Pradesh 271855
Resource – https://upecotourism.in/Katerniaghat.aspx
Katarniaghat Wildlife Sanctuary is the most loved and popular wilderness experience for people living in and around Lucknow.
A mosaic of Sal and Teak trees covers most of the forest area along with many wet lands and swamps. The best thing about it is that it has managed to preserve almost 50 leopards and 30 tigers comfortably. That is also one thing that attracts the eco-tourists to this magical land of the wild.
A part of the large Dudhwa Forest Reserve, Katarniaghat has grown into making its own name heard throughout the country and has numerous wildlife creatures like monkeys, fishing cats, mongoose, Indian Civet (used to make the most expensive coffee in the world, btw), Tigers, Leopard, Jackal, Varieties of Deer, Otter, Blue Bull, Wild Boar, the Great Indian Rhinoceros, Asian Elephants and so much more.
---
Kishanpur Wildlife Sanctuary
Distance – 201km
Location – 9CQ5+96X, F-1, Uttar Pradesh 262901
Resource – https://www.wildlense.com/content/6-dudhwa-national-park
Kishanpur is also a part of the larger Dudhwa Tiger Reserve just like Katarniaghat and covers about 227 square kilometers in land area.
You can find massive greenery with Sal, teak and Jamun trees spread across the vast area with animals like Tiger, Leopard, Swamp Deer, Hog Deer, Barking Deer, Floricon or Bustard, etc.
You can also find about 300 different species of birds which make it a unique and interesting spot for bird watchers and nature photographers as well.
Another interesting thing on this one among the various wildlife reserves near Lucknow, is that it is said to be the best one to catch glimpses of a tiger or maybe even a family roaming about nearby during the safari. The Safari takes you deep into the forest where the deciduous forests make it hard for sunlight to enter and it feels like a spectacular journey into the wild.
---
Sohelwa Wildlife Sanctuary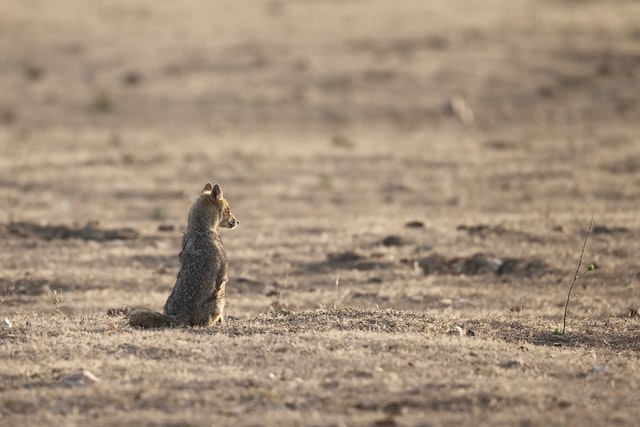 Distance – 208km
Location – R624+584, Van Katwa Range, Uttar Pradesh 271207
Resource – https://upecotourism.in/SohelwaWildlifeSanctuary.aspx
One of the best wilderness experience in Uttar Pradesh, the Sohelwa Wildlife Sanctuary is covered with trees of Sal, Sheesham, Khair, Jamun, etc.
What makes Sohelwa one of the best and preferred wildlife reserves near Lucknow and attracts thousands of eco-tourists is the unique amount of dams situated in the dense forests which give out an astonishing vibe and photo-worthy opportunities and the water bodies which could attract many wild beasts.
The fauna of the jungle includes Tigers, Wild Boars, many unique and colorful birds, varieties of Deer, Eagle, Vulture, Wolf, Bear, Hyenas, Leopards and more.
---
Dudhwa National Park
Distance – 216km
Location – Paliya-Dudhwa-Chandan Chowki Rd, Chandan Chowki, Palia Kalan, Uttar Pradesh 262902
Resource – https://www.dudhwanationalpark.in/
The most famous, most incredible and highly visited wildlife reserves near Lucknow and in the entirety of Uttar Pradesh is the Dudhwa National Park.
Covering a land of approximately 190 sq.km, Dudhwa National Park is covered with forest area filled with swamp grasslands, deciduous trees and water bodies like swamps, river streams, ponds and marshes.
It is said that there are more than 60 tigers and more than 1600 swamp deer in the area which makes it a famous spot for wildlife enthusiasts from all over the Northern parts of India.
Dudhwa National Park is home to so many different types of animals from species of mammals to birds to reptiles and even a wide variety of fishes.
---
National Chambal Sanctuary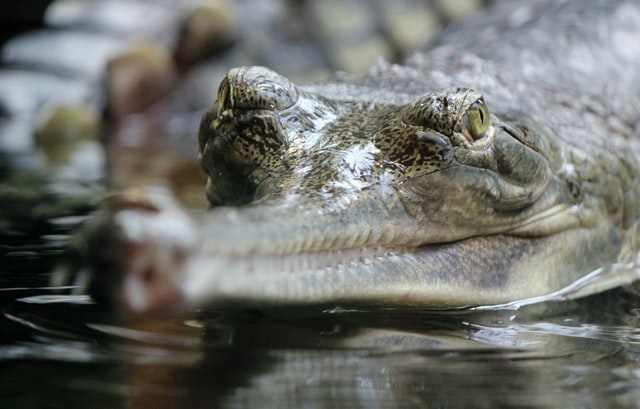 Distance – 265km
Location – QJ8V+9XC, Madhya Pradesh 477111
Resource – https://nationalchambalsanctuary.in/
The National Chambal Sanctuary is a dedicated forest land for the Indian Gharials which was formed basically as a protection for the Chambal river ecosystem.
Other than the huge amounts of the Gharials of native India, the sanctuary is also pretty famous for river dolphins, crocodiles, turtles and forms of different migratory and local birdies.
Having been declared a national wildlife sanctuary in the year 1979, the Chambal Gharial Sanctuary rests in land area of three different states namely, Uttar Pradesh, Madhya Pradesh and Rajasthan.
A very famous feature of the sanctuary are it's flamingos – those beautiful pink creatures standing with swag on one legs in the calming waters. To catch these unique creatures you shall visit here during the months of winter from November till March.
Wildlife Safari takes place interestingly as a motor boat ride experience through the sanctuary taking you to places closer to the wildlife of the place.
Read More: Bandhavgarh National Park
---
Nandhaur Wildlife Sanctuary
Distance – 333km
Location – Tarai Purvi van prabhag, Nandhaur Range, Uttarakhand 263139
Resource – https://uttarakhandtourism.gov.in/destination/nandhaur-wildlife-sanctuary
Declared to be a wildlife sanctuary quite recently in the year 2012, the Nandhaur Wildlife Sanctuary is one of the most beautiful and sustainable wildlife reserves near Lucknow to be visited by hundreds of nature and wildlife lovers.
It is a home for more than 200 species of flora in the forms of trees, shrubs and grasslands along with being home to almost 250 species of birds, 15 different species of reptiles and about 20 species of fishes.
Other wild animals you can see during your safari here are civet cats, wild elephant, tiger, jackal, flying foxes, sloth bears and if you are lucky, you may even spot what is called out to be farmers of the jungle – the Great Indian Hornbills.
Another interesting thing about the newest addition to the incredible nature reserves in the country, is that it has various types of landscapes from regions of plain and mountains, being dry and wet along with patches of large dense forests on one hand and being completely dry on the other side.
---
Conclusion
Uttar Pradesh might not be the first thing to pop up in your head when it comes to natural environments and wildlife, but when given a chance – it can easily be one of the most interesting places to experience wildlife in all it's glory!
Share this blog as much as possible so the world knows that Uttar Pradesh is not just a religious or cultural tourism state but also a state with emerging and sustainable wildlife sanctuaries.
That's All Folks!