Airports have become a major part of our lives – especially when you need to travel often, faster and to greater lengths.
The airports of India are gradually coming up to speed in terms of international passengers and cargo traffic. With the liberalization of the Indian economy, many international airlines are adding flights to and from India. The result is that some of the country's airports are now clogged, particularly during peak travel seasons.
This article presents a ranking of the top 9 busiest airports in India, as based on their 2020-21 traffic statistics.
1. Indira Gandhi International Airport, Delhi
The Indira Gandhi International Airport or IGI is said to be the busiest airport in India and one of the busiest airports in the world. With a recorded footfall of more than 22 million in the year 2020-21, the New Delhi airport stands at the topmost point of today's discussion.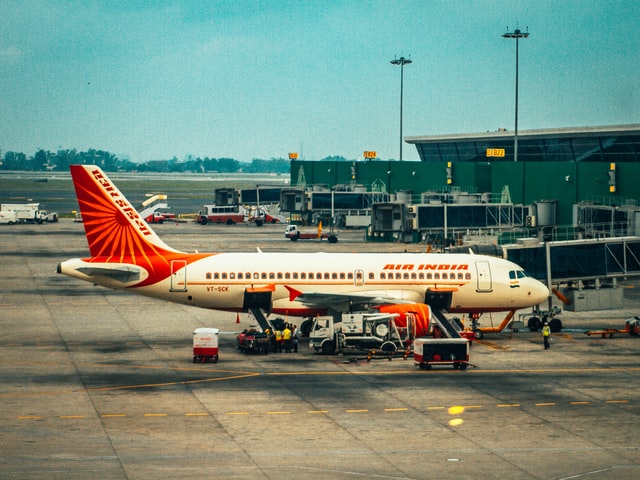 Situated at the Palam area of Delhi, this airport connects all of NCR to domestic as well as international flights and makes it easier to direct travel to shorter or longer lengths. It is safe to say that the 5000 acres large space makes it seem like a little world of its own full of luxurious items and click-worthy backgrounds.
As per the reports of 2019, this airport saw a traffic of more than 67 million people!
With an area of of 5000+ acres, the IGI Airport gets to you a seamless experience of an airport with plenty stores, eateries and coffee shops spread all over.
When someone asks you "name the busiest airport of India", just say "IGI".
---
2. Chhatrapati Shivaji International Airport, Mumbai
The second busiest airport in the world has to be Mumbai Airport named after the legendary Indian ruler Chhatrapati Shivaji Maharaj. It also holds the position of being the second largest airport in India.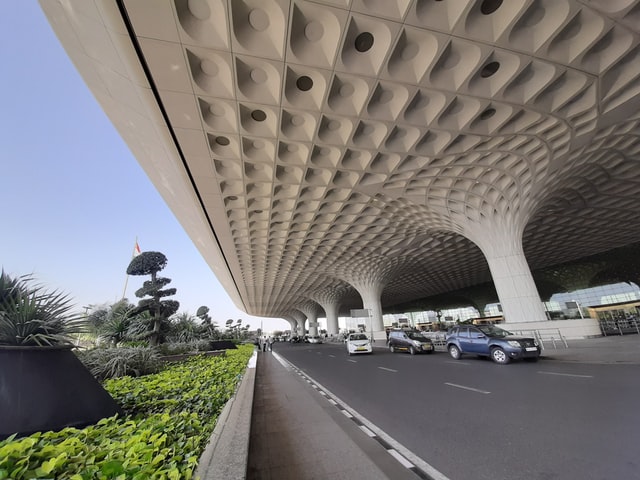 As per FY reports of 2019-20, it catered to more than 45 million passengers – both domestic and international and including all inbound and outbound. Although the footfall of travellers dropped to approximately 11 million as per FY 2020-21, but the position of the airport in the list did not drop.
At the 2017 Airport Service Quality Awards, the Chhatrapati Shivaji International Airport was awarded as "World's best airport in 40 million passengers category".
One other attraction that the luxurious airport offers the passengers is the Jaya He GVK New Museum situated at the Terminal 2 of the airport. This museum offers around 5000 exhibits showcasing culture and history of India.
There are 2 terminals on the airport – T1 for domestic travellers and T2 for international travellers. While both have plenty stores, dining options, eateries and stuff, T2 has this GVK Lounge for business and first class travellers – with luxurious dining facilities, a bar, shower, a library, business center, etc.
---
3. Kempegowda International Airport, Bangalore
Bangalore or the Silicon Valley of India is the largest city of Karnataka and holds high significance in the world of business. The airport of Bangalore – Kempegowda International airport holds third position when it comes to the most busy airports in India.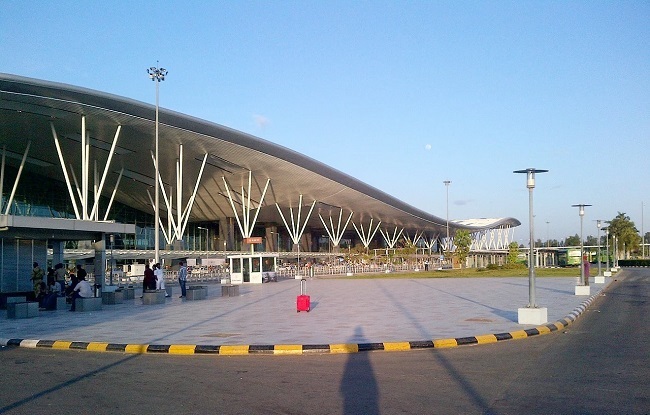 Opened in 2008 as a replacement to the HAL Airport, the Kempegowda International Airports has a single runway but still manages to handle hundred thousand flights along with approximately 11 million passengers for the year 2020-21.
Holding an area of 4000 acres, the Bangalore Airport offers plenty entertainment options and many global brands people could shop in as well as many types of eating options also available. For a comfortable day stay, passengers could even check in to the hotel in the premise.
The airport happens to see a lot of hustle-bustle throughout the year with major airlines like AirAsia India, GoAir, Air India, etc. making it their very own hub.
---
4. Rajiv Gandhi International Airport, Hyderabad
Famous for the incredible Charminar and the fort of Golkonda, Hyderabad or the City of Pearls is one of the most famous and intellectual cities of India with huge MNCs making it their headquarters.
The Rajiv Gandhi International Airport is the 4th busiest airport in India and has a traffic footfall recorded to be more than 8 million in the Passengers FY 2020-21.
This particular airport includes a full blown aviation training facility, a solar power plant, fuel farm and a single passenger terminal. It serves 45 domestic and 18 international destinations and covers a large area of 5495 acres.
Aside from being a center city for Air India, Vistara, GoAir and AirAsia India, it goes about as a center for IndiGo, SpiceJet, TruJet and Alliance Air.
---
5. Netaji Subhas Chandra Bose International Airport, Kolkata
Steeped deep in the world history as it was one of the destinations through where the ill-fated flight of the legendary female aviator Amelia Earhart passed through.
Context – Amelia Earhart, the first solo female aviator to fly across the Atlantic Ocean, was going on a journey to complete the first ever circumnavigation of the world by a woman in an airplane. But she disappeared with the entire plane after her navigation systems went off on July 2nd, 1937. Even after decades of search no one could find her or the plane. It just vanished into thin air. (To another dimension maybe?)
As per the FY reports of 2020-21, the Netaji Subhas Chandra Bose International Airport in Kolkata had a footfall of around 7.73 million passengers.
The Airport covers an area of 1641 acres and is believed to be the largest air traffic hub in Eastern India and one of the busiest airport in India .
---
6. Chennai International Airport
Did you know, which was the first ever Indian airport to showcase the domestic and international airport terminals side by side? The answer to that is Chennai Airport!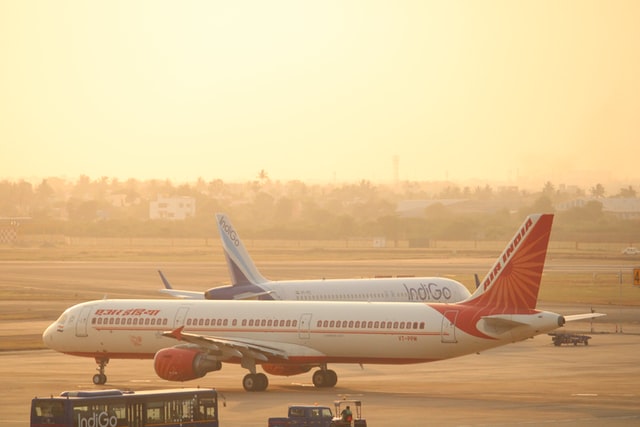 Having an area of 1323 acres and being the regional headquarters for the AAI (Airport Authority of India), the Chennai International Airport recorded a passenger FY 2020-21 as approximately 5.5 million people.
It is the sixth busiest airport in India as of 2021 reports and consists of 3 passenger terminals. Terminal 1 is for the domestic flight arrivals and departures, while Terminal 2 is dedicated to International flight arrivals and Terminal 3 is dedicated for International flight departures.
Chennai Airport was one among the very first civilian airfields out of all total airports in India and is well connected to the city center and a great entrance for people coming from South or South Eastern parts of India.
---
7. Sardar Vallabhbhai Patel International Airport, Ahmedabad
According to the FY 2020-21, Sardar Vallabhbhai Patel International Airport in Ahmedabad has a traffic or passenger footfall of 3.6 million which makes it the 7th busiest airport in India.
Just like most other International Airports across the country, Ahmedabad airport has two terminals as well – T1 for just domestic flights and T2 for domestic and international both.
A moving walkway or travellator connects the two terminals with each other and it is quite simple to move from one point to the other. You may relax in lounges full of luxurious and comfortable sofas and food options in both the terminals.
---
8. Dabolim International Airport, Goa
Ahh, Goa! The Pearl of the Orient hosts the 8th busiest airport in India and has been told to be the most scenic airports in all of the country.
It acts partly as a civilian airport and partly as the airbase for the Indian Navy. International destinations like Manchester, Moscow, St. Petersburg, Birmingham, Helsinki and Kiev are directly connected with Goa and makes for a perfect getaway from a marvelous land to beautiful cities across the world.
As per FY 2020-21, the Dabolim International Airport saw approximately 2.9 million passengers throughout the year. It is 8th on the list of the busiest airport in India.
You may also spot a few chartered or private airlines on the airport. The air terminal has a coordinated terminal structure to take special care of homegrown and global travelers.
---
9. Jay Prakash Narayan Airport, Patna
Patna is a city full of historical monuments and religious connections. The Jay Prakash Narayan Airport in the capital city of Bihar stands to be the last in our list and the 9th busiest airport in India.
Due to it being a short runway and comparably shorter in area than other busiest airports of India, the Patna Airport does not have any international flights arrival or departure.
The major airlines running through this airport are Air India, GoAir, Spice Jet, Vistara and Indigo while the major domestic destinations forming connectivity with the airport are- Bangalore, Delhi, Kolkata, Mumbai, Hyderabad, Guwahati.
---
Conclusion
That is the list of the top 9 busiest airports in India according to the Passenger FY report of 2020-21! I hope you liked it. If you did, it would mean a lot if you share this with your friends and family.
That's All Folks!