To travel is to find what we didn't even know we were looking for. With new places, new people and getting to try newer things, we find a new meaning to life, a new sense of calm, a new found peace and too many stories as well.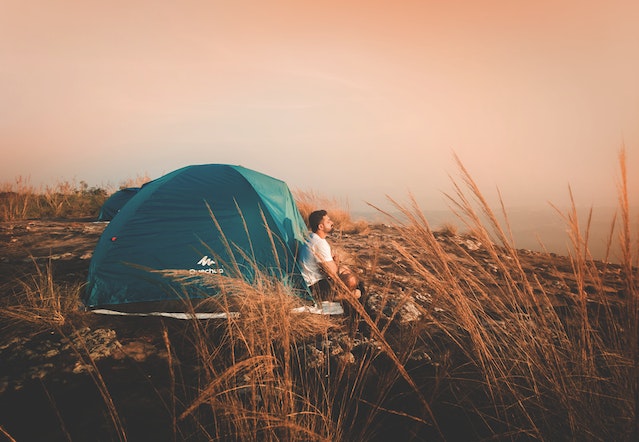 Venturing into the unknown might be scary, but once you gather all that you have and immerse yourself into the world outside, it helps in your personal growth and happiness.
While traveling with family and friends is an enjoyable experience but when you travel alone and understand the varied benefits of solo travel, it makes a positive impact on your overall mental health.
So today, on this blog post, we will explore why traveling solo is good for your mental health and how it helps you become a better version of yourself.
Benefits of Solo Travel
Solo travel can have a marvelous amount of transformative experiences when you start trusting the world more and your spooky instincts, a little less.
It allows you to learn about yourself more than anyone or anything could ever do and it makes you understand the world around you.
Following are the top benefits of solo travel for your mental health:
Improved Self-Confidence
Why solo travel is good for your mental health reason #1 has to be the way it boosts your self confidence.
You go head first into the unknown world and you come out strong, confident and with numerous tales to share. It's like magic.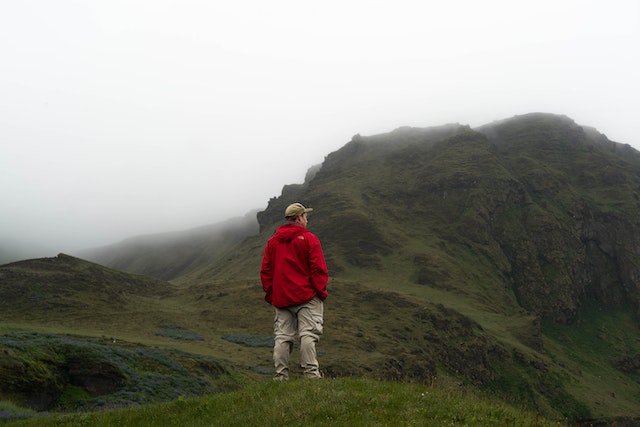 No matter if it was a short excursion, a weekend getaway or a full-fledged solo travel to a different destination away from home, solo travel casts a spell which makes you believe in yourself even more than you ever did before.
Traveling solo means stepping outside of your comfort zone without having anyone you know to grab on to. You are on your own in all the ways defined in the dictionary. You have to rely just on yourself to find what you came to the destination for and to travel, explore, experience the new place as a whole.
It is definitely a daunting process, but at the end it empowers your mind, soul and body and gives you a confidence boost, a sense of accomplishment and increases your morale.
---
Increased Independence
When you travel with a group – friends or family – you might have to compromise on a lot of things you wanted to do. Like eating at a famous local coffee shop, indulging in activities, choosing where to stay or just exploring particular spots.
It isn't like you don't like to travel with them, you can go ahead and make room for yourself and travel alone while others do their own thing – but that feels no quite right.
One of the most amazing benefits of solo travel is that you can complete control over your travel itinerary. You can choose where you stay, the places you will visit, how early you want to leave, how late you wanna stay at a spot, what you want to eat and where and so much more.
We can travel with our own pace, maybe stay a little longer or include a few more spots into the package. It is an incredible and liberating experience that helps you discover more about oneself and your own preferences.
---
Greater Self-Discovery
We travel to find. To find newer places, new adventures, new lands, new experiences – and to find… us.
Travel is an escape from the day-to-day to a journey of self-discovery with the most fascinating backgrounds.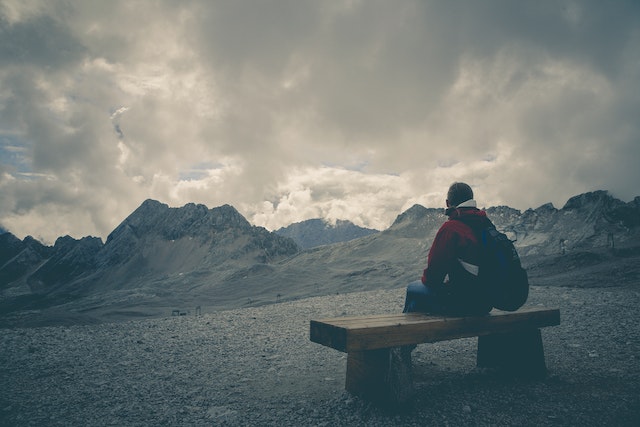 So the next on our list of benefits of solo travel for mental health is they way that it leads to self-discovery.
Today's world is a fast paced mess, with everyone wanting to do everything they can before 30. Like it's a deadline, or something.
I remember a quote from a Casey Neistat's video that goes:
With trying to do all those in our 20s, we create a deeper stress into our life which results in losing our own self in the world. But with solo travel, we can get an opportunity to find ourself – the version of ourself that hides behind all the stress and the future planning.
Solo travel can be an escape from your daily life and give you a sense of freedom – from work, social media and other obligations.
---
Reduced Stress and Anxiety
Another one among the benefits of solo travel for your mental health is that it reduces stress and anxiety.
When you travel alone, you do not have to worry about what others want to do and neither do you have to deal with their travel styles.
When you travel solo, you have all the freedom in the world to do it just as you want as we discussed earlier. It helps us avoid stress of all types : stress from work, life, relationships and whatnot.
It is sometimes referred as a way to "recharge your batteries" which is true in a lot of senses. Solo travel benefits you with a relaxing environment and gives you things to do and places to see or just sit and relax in and not think about life for a moment. It gives you a little but lasting peace.
Traveling solo can be a great experience to stay and think about yourself, find newer insights and plan ahead when you get back home.
---
Improved Social Skills
Solo travel can also improve your social skills as it provides tremendous opportunities for people to interact with each other, learn about their cultures, traditions, cuisines and the local's favorite spots, delicacies and so much more.
When we travel alone and stay at dorms or hostels, we meet like-minded people from different corners of the world sharing the love for travel that you have. You meet, chat, maybe even travel to places around town together and form a deeper connection.
Traveling can connect people like no other thing in the world. This connection could then lead to friendships that could last forever.
When people meet and learn newer things from different people, it automatically ups their personal and social skills.
Solo travel has all its benefits but when it's your first time traveling, it can really be a scary experience. When you meet fellow travelers, you observe a peaceful vibe from within and develop confidence within yourself to do what you came here for.
---
Improved Problem-Solving Skills
Last, but not the least, Improved problem-solving skills is another really incredible element to be listed on our benefits of solo travel list.
If you travel solo, you'd require to be more resourceful, independent and a quick thinker.
Even if you think you do not know how all these things work, when you travel far and alone, these traits are automatically added to your skills. They improve your thinking and problem-solving skills.
While exploring any foreign land, you may encounter a series of unexpected challenges which needs to be faced by you and you alone. And that is when you need to overcome your fears and your own self to tackle those hurdles and not let it all get on the way to your self discovery journey.
This can help you develop a sense of resilience and adaptability skills that could be really valuable in all other aspects of your life.
---
Conclusion
In conclusion, the benefits of solo travel are many and it can be an incredibly beneficial venture for one's mental health as well.
It allows for self-discovery, confidence boost, personal growth and provides an opportunity to break out of our daily lives and escape into the unknown to find newer people, and newer perspectives.
You learn the ability to face challenges, make your own decisions and overcome obstacles which lead you to an increased sense of accomplishment.
So, if you're considering embarking on a adventure away from home, alone – just go for it! The benefits are well worth it.
Share this blog with your pals and solo travel enthusiasts.
That's All Folks!