The season of sprinkling waters, saturated natural colors, hot chai with pakoras and a chaotic peace is upon us. With the start of the monsoon season, many travel enthusiasts have already started up exploring places to experience this beautiful, romantic time of the year.
Thus, we have curated a list of the 9 most mesmerizing places to visit in monsoon in India for y'all with the best of the best and most attractive destinations all over the country waiting to be explored and experienced during this time.
Personally, monsoon is my favorite season – although it could get chaotic, and sometimes over my nerves but the immense vibe I feel when the massive raindrops fall onto the house, the roads, the sheets, the vehicles – and the magical smell of wet mud – that seems to be something really fascinating and calming to me.
So here is the list of the best places one could visit during monsoon in India, let's go!
---
Cherrapunji, Meghalaya
Meghalaya is like a wonderland – a place straight out of a fantasy novel. And a place that has the maximum rainfall every year. Cherrapunji is said to be the wettest place in the world to exist.
The biggest attraction in Cherrapunji is most definitely the living root bridges. We talked about those in one of our previous blog posts. And it is a marvel! People from all across the world come visit here to go through the depths of the Meghalaya forests to reach these living root bridges, meet the villagers and just experience the wild like nowhere else!
Places to Visit: Double Decker Living Root Bridge, Nokrek National Park, Seven Sisters Waterfall
---
Nandi Hills, Karnataka
Named after the Hindu deity Nandi, the Nandi Hills are situated in Karnataka and is one of the most popular places for visitors to explore.
The best time to visit Nandi Hills is during monsoon when you can enjoy the scenic beauty, explore waterfalls and trekking trails, and watch wildlife as it enjoys the water trance. Most people prefer this as one of the best places to visit in monsoon in India.
One of the most popular things to do in Nandi Hills is believed to be the sunrise watching experience. Trek up the hill and watch the beautiful sun rise above our world.
Places to Visit: Amrit Sarovar, Brahmashram, Tipu's Drop
---
Alleppey, Kerala
Boat races, pristine beaches, wonderous backwaters, houseboats and mouth-watering authentic sea food – that is what Alleppey has to offer. That and much more.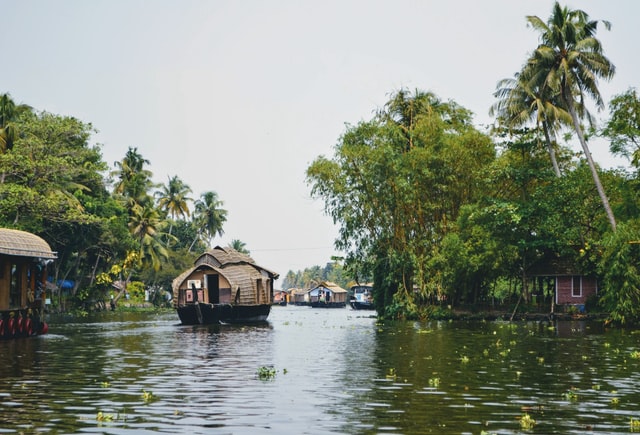 During my 2019 trip to Kerala with friends, we spent 2 days in Alleppey exploring the backwaters, having awesome seafood on top of a houseboat and dancing our hearts out – and believe me you – it was a moment we still remember after all these years.
Although during the heavy monsoon season, houseboats are not available – but that does not mean you shall skip a visit to this beautiful place in God's own country!
Alleppey is much more and beyond the houseboats and is a fantastic place to find peace, relax and enjoy the vibe of nature at it's best.
Places to Visit: Alaphuza Beach, Elephant Training Camp, Pathiramanal Island
---
Lonavala and Khandala, Maharashtra
Lonavala and Khandala are two most amazing places to visit in monsoon near Mumbai and during this period, they become destination of utmost beauty with the scenic landscape and saturated colors.
These two are truly Mumbai local's favorite weekend destinations as they are not too far away, they look magical with the best scenic views of nature surrounded by lush green valleys, outstanding waterfalls, remarkable caves and wonderful lakes and what not!
It also is a pretty amazing spot to go on a travel-date with your other half – you will see many couples all over the place – which makes it a romantic destination in Maharashtra.
Places to Visit: Tiger's Lead, Bhaja Caves, Kune Falls
---
Matheran, Maharashtra
Maharashtra or the Great State of India has so much to offer in terms of travel – from plains to hills to beach towns! That is what makes it a perfect state for the monsoon travel journeys for travelers across the country.
Matheran is a place that has so much to offer to different kinds of travel lovers. If you are a nature lover, an adventure junkie, a peace seeker, whether you are travelling alone, with your spouse, with friends or family – Matheran will not disappoint you.
It is one of the best places to visit in monsoon in India and the state of Maharashtra due to the plenty of things one can explore here: from horse rides to trekking to artistic holy temples.
Places to Visit: Charlotte Lake, Panaroma Point, One Tree Hill Point
---
Coorg, Karnataka
Famous for the rich flora and fauna, lush greenery, steep hills and fantastic views, Coorg had to be in the list of the best monsoon destinations in India.
Known sometimes as the Scotland of India, Coorg has much in common with the European state like the climate, geography, clean and fresh water bodies and overall atmosphere as well.
Also, the most expensive coffee in the world (which we talked about on an old blog post) can also be found here with utmost authenticity in the way it is made.
Coorg is not less than a fantasy all time of the year, but it is in monsoons that the place transitions into being heavenly! Everything looks stunning when it's raining – Coorg seems to be one step ahead!
Places to Visit: Omkareshwar Temple, Abbey Falls, Raja's Tomb
---
Srinagar, Jammu & Kashmir
Plenty has been said time and again about Srinagar – the land of beauty, culture, peace and chaos. Kashmir is not just any place in the map of the world – it seems to have a soul of it's own. Pleading – to let it be.
Whatever the issues the place has to face time and again, she still stands strong at the end of it all – and with the travel lovers increasing to travel to places all across, Kashmir is never alone to go through whatever it has to.
With shikara rides, mountain treks, yak expeditions, searching for valleys, experiencing snow and so much more – Srinagar has the spot of being the most incredible place throughout every season for travellers.
But with monsoon, the place becomes more magical, more incredible and much, more peaceful.
Places to Visit: Dal Lake, Mughal Gardens, Pari Mahal
---
Munnar, Kerala
God's Own Country cannot skip our list of the best places to visit in monsoon in India with just one spectacular destination. Munnar – the magnificent hill station in Kerala needs to be in our list to successfully complete it.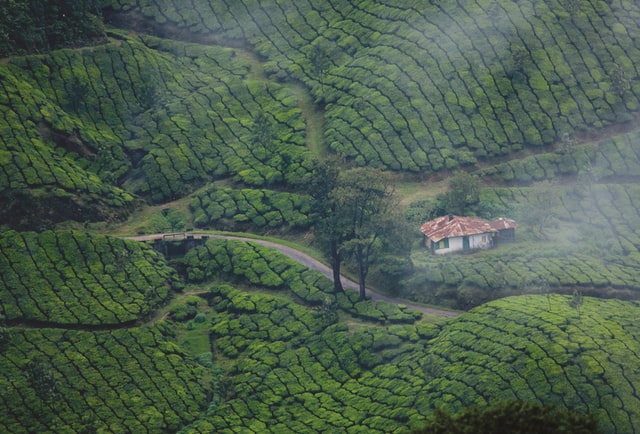 Munnar is just a different vibe in the form of a place in Kerala. It is different from any other place around mainstream Kerala, and when I experienced it for the first time it felt unreal!
Famous for its tea plantations, rice farms, spice plantations and well, the views, Munnar is a fantastic place and shall not be missed by anyone who loves hill stations. Catch those amazing waterfalls, explore the journey of a tea plant from seeding to becoming what we know it to be.
Places to Visit: Mattupetty Dam, Tea Museum, Attukad Waterfalls
---
Udaipur, Rajasthan
Ever wondered what would it look like if you mix greenery, monsoon and grand palaces? The answer is Udaipur in August!!
When the rainy season falls upon the royalty of the white city of India, the greenery seems to be more flourished and the view looks majestic with green grasslands, grand castles and clear water bodies all in one frame!
Udaipur is a place of romance, peace, royalty, vibe, love and everything that keeps us human. On my last trip to the destination – I felt all of those things and more.
Places to Visit: City Palace, Lake Pichola, Jagmandir
---
To Wrap Things Up
India is a beautiful country with a diverse range of landscapes and climates. The monsoon season is one of the best times to visit, as the country comes alive with vibrant colors and lush vegetation.
From the mountains of Kashmir to the beaches of Goa, there are plenty of places to explore. So what are you waiting for? Share this article with your friends, follow our page for more travel tips, and leave a comment below to let us know your favorite monsoon destination!
That's All Folks!